If you want your audience to quickly send you a predefined message using their smartphones, then the SMS QR Code is just what you need.

As one scans this QR Code, she gets the option to send a pre-loaded message via smartphone.

A. What is an SMS QR Code
An SMS QR Code prompts the end-user to send a pre-loaded text message. And it is a static QR Code. This means it is not trackable. Moreover, you can't edit the encoded content of the QR Code.
In case you want to do that, you just have to create a new QR Code from the scratch.
Now let's discuss its benefits.
B. Benefits of a QR Code
1. Customizable
QR Codes can be customized as per your wish. It can be done by adding a logo and color or a background image to it. Hence, a customized QR Code looks branded and even attracts more scans.
2. Better customer communication
You know how important it is to get feedback and suggestions from customers. And an SMS QR Code can help you do it. Just add it to any promotional materials and customers are easily able to start a conversation with just a scan.
3. Enhanced security with authentication
The QR Code can also be used to authenticate or verify something. For example, when a purchase is made, the buyer can scan the Code to send an SMS. This SMS can help to registers the product.
4. Works without an Internet connection
Do you know the SMS QR Code works even without an internet connection? Thats, right. It automatically populates a message on the client's phone. And all they then need to do is—send the text message.
5. Easily distributable and cost-effective
QR Codes are smaller in size than barcodes but can store a lot more information. They can be readily shared via both print and digital media. And once you have generated the QR Code, it's forever yours. So you can use it as you like.
6. High-speed Scannability
QR Codes have a high-speed scannability and come alive within seconds of holding your camera in front of them. Thus, your end-user's experience becomes faster and better.
7. Error correction
QR Codes have the feature of error correction. It ensures that even after being damaged, distorted, or dirty, they can scan well.
C. Popular use cases of SMS QR Code
1. For businesses
It's common for businesses such as restaurants to incorporate text messages into their business campaigns. It could be to get customer feedback or send exciting offers. For example, you can add it to your receipts and on the table. As soon as customers scan it, they can send their feedback as a text message.
2. For event management
Do you need RSVPs from guests in a fast and efficient way? Then, you can use an SMS QR Code. When scanned, your guests will see a pre-populated text that simply says "Confirm RSVP". Thus, you can make better preparations for your event
D. How do I create an SMS QR Code?
1. Find the QR Code generator
To create it, you simply need a QR Code generator that offers this category. There are various QR Code generators available online. A simple Google search will fetch you many options to choose from. But going through each result to find the best one for yourself is a tedious process.
For your convenience, here is a detailed comparison chart of the best QR Code generators available online. You can go through it to find the best one for yourself.
2. Create a QR Code
You can easily create an one by following the steps below:
1. Go to a QR Code Generator
2. From the QR Code categories, select a Text Message QR Code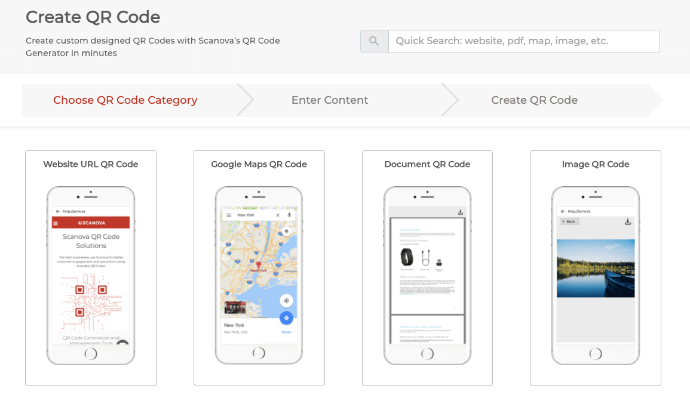 3. Enter your phone number and text message in the fields given, and click on Continue
4. Now, name the QR Code and click on Create QR Code
5. On the page that loads, you will see the image of the QR Code alongside the Edit Design button
6. f you click on it, you will have two design options to choose from—Custom Logo Design and Custom Background Design. The custom logo design allows you to add a logo and colors to the QR Code. On the other hand, custom background design allows you to add an image as QR Code's background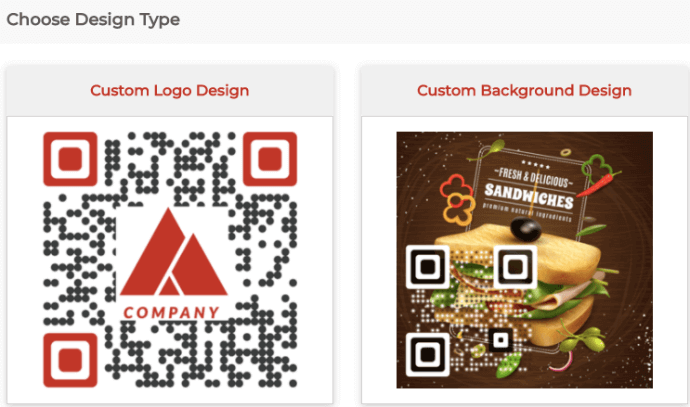 7. Once you've decided on design or no design, click Download. Note that you will need to sign up for a free trial account to Download the QR Code

Note that an SMS QR Code is a static QR Code. This means that it has permanent content. Hence, one cannot edit it. If you need to update your QR Code, you will have to create a new QR Code
8. Now you'll be asked to specify the QR Code image's format and dimensions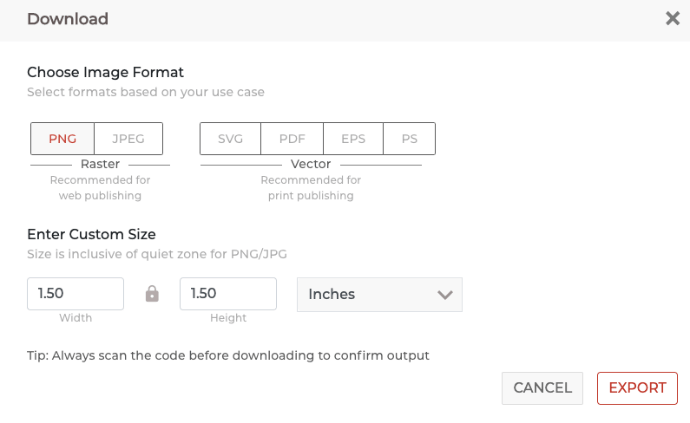 9. Once specified, click Export
Scanova allows you to create various types of QR Codes along with designing, tracking (dynamic QR Codes only), and managing them.
E. Best Practices
Here are some of the best practices that you must know regarding QR Codes:
1. Add an appropriate CTA
CTA translates to a 'Call-to-action' statement. It is a small instruction that nudges users to take the required action.
It could be anything such as 'Scan here to text me'.
2. Add a design to the QR Code
If you are planning to use SMS QR Codes for promotions, consider adding design to them. That's because they attract 50%-200% more scans than plain black-and-white ones.
In other words, they are visually more appealing which can attract the audience's attention in a very short span of time.
3. Test scan the QR Code
It is always advisable to test scan the QR Code before putting them out for your target audience.
4. Choose an optimal printing format
If you're going to use the SMS QR Code on print media creatives, it's recommended to download it in vector formats such as SVG, EPS, and PDF. They ensure that the QR Code doesn't get pixelated no matter how much resizing is done.
That's it. That is all you need to know about an SMS QR Code.
[cta1 caption="Create an SMS QR Code" content="Create a visually-appealing SMS QR Code to make it easy for your customers or potential to send you a pre-defined text message." buttontext="Create QR Code now" destination="https://scanova.io/design-qr-code-generator.html?utm_source=gg_sd_sms-qr-code_cta&utm_medium=blog&utm_campaign=content#/create/sms" image="https://scanova.io/blog/wp-content/uploads/2014/08/qrcode-42.png"]