QR Codes a more secure and hassle free mode of payment. With cash, there is always an issue of change which mostly, is never handy. Debit/credit card payments on the other hand run the risk of Phishing.
Also read: QR Code Payments: Everything you need to know
Besides offering a quicker, safer, and more convenient mode of payment, QR Codes also help retailers save the extra cost of installing separate machines for card payments.
QR Code Payments are the thing now. Brands like Walmart, Target, in the US Starbucks in China use QR Code payments.
In India, the demonetization of old INR 500 and 1,000 currency note brought about a cashless payments revolution with QR Codes.
Now, the South-Asian state of Philippines is latest to join the list of countries that boast of a cashless payments system.
GoPay
In August 2017, Filipino telecom company, Globe Telecom Inc, launched GoPay, a QR Code payment feature. The feature is part of their mobile money service provider, GCash.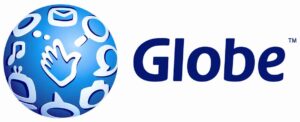 Like other e-wallets, users can pay retailers by scanning the GoPay QR Code using the GCash app on their smartphone.
The feature in expected to launch in the coming few weeks with select partner stores.
"Our goal has always been to make finance more inclusive by building a cashless ecosystem. GoPay QR payments solution will close the loop and drive merchants accepting GCash payments. We plan to extend this service from all types of retailers nationwide down to our favorite fishball vendor." John Rubio, President and CEO, Mynt
Mynt is a subsidiary of Globe Telecom Inc.
The Acquiring Head of Mynt, JM Aujero adds,
"(GoPay QR Code) is the best option for people who do not want to use credit cards but are either wary of having cash with them due to safety reasons or just want the convenience that mobile money offers."
What are your views of the Gcash app's GoPay feature? Share your thoughts in the comments section below.