You probably run a business and want to get your customers to review your business online. Your potential customers use these reviews to decide whether to buy your services or not.
But getting your existing customers to review your business can be challenging. This is extremely difficult if you do print promotions. They have to follow a time-taking series of instructions to write a review. But the good news is that you can now use a QR Code to get Google Reviews for your business.
Besides marketing and promotions, QR Codes can also be used for a number of other use cases. Getting Google Reviews is one such use case.
The QR Code for Google Reviews redirects customers directly to the review page for your business. All that they need to do is: Scan the QR Code with their smartphone and give their reviews.
A. Why Google Reviews are important for a business?
Google reviews are important for a business in multiple aspects. They help you to:
i. Increase your sales
Reviews provide potential customers with the information they might need. This can help them decide whether to buy your services or not.
People are much more likely to make a purchase when others have strongly recommended the product/service.
ii Serve your customers better
Google Reviews provide you with the issues your customers have. So it becomes easier for you to understand what all improvements your services need. Once you resolve the issues, it creates a positive experience for customers.
And since Google is one of the most used and trusted search engines, place high trust in reviews acquired on Google too.
iii. Improve your rankings
Alongwith creating a better relationship between you and your customers, reviews help increase your rankings too.
The more is written about your business, the more important Google considers you to be.
iv. Let customers market your services
Positive Google Reviews are a great deal. They give a positive image of your services to potential customers. Finally, it creates the brand awareness that favors your business in the long-term.
In short, these reviews increase your visibility and help you stand-out from other competitors.
v. Influences the purchase decision of your buyers
Google reviews can help customers make a decision about your product or services. That's because most of them prefer reading other's experience before finalizing on a product. And good reviews can give them the confidence they need. You can also add these reviews to your website with free tools like Trustmary.
B. How to increase your Google reviews?
Now that you know why Google Reviews are important, the next question is, how to get them.
But how to actually get customers to review your business?
Here is an exhaustive list that will drive your customers/clients to review your business. We are confident that this will definitely combat the issue in hand:
1. Give guidance to your customers
Many of your customers/clients do not review your business because they simply don't know about it.
Tell your customers how easy it is to post a Google review. And guide them to use star ratings.
You can also say 'Drop A Review' instead of saying 'Write A Review'. This sounds as if it is a work of just a few seconds. And hence there is a high probability that they will submit their review.
Plus, you can instruct them on how to do it. How? Well, in multiple ways.
For example, if you have a brick and mortar store, you can guide them on a one-on-one basis. And request them review your services online..
2. Be responsive
Responding to a review will make your customer feel acknowledged. This way they will consider spending time on writing reviews worthwhile.
This habit also creates a positive impression on new customers. They feel that the company cares and values its customers' opinions.
Plus, it's important to respond to both positive and negative Google reviews. You must be thankful and polite in your tone in either of the scenario.
This way, they will feel heard. Also, make sure your response doesn't sound cold. It will affect the customer-experience negatively.
3. Leverage your print media creatives
You can easily use your existing print media resources to get reviews online. How?
You can mention the web link that takes customers to submit a review on your bill receipts. Or on your print media promotions (such as flyers and posters). And request your customers to review your business.
And don't forget to tell them what the link does. That means, add an instruction (also called call-to-action statement) with it. It could be—Visit here to drop a review.
It will guide your customers on what is to be done.
But here's a problem. To submit a review, people will still have to pull out their smartphones to tediously type the link, find you, and then review you. Since it will need effort, may of them would simply not bother doing it.
But the good news is that you can make the process easier by making your print media material actionable. How? Using a QR Code.
Using it, customers can leave a review after scanning a QR Code. That's it. That's how simple it is.

C. What is a Google Review QR Code?
You probably know what QR Codes are. They are advanced level barcodes that can store alphanumeric information. And today, they are being widely used for marketing, payments, and inventory tracking.
Once you create a Google Review QR Code for your business, you can add it to your print media creatives. For example, bills, carry bags, or even in-store posters.
When your customers scan it, they will be redirected to a webpage where they can directly submit their reviews. They do not have to do manual typing anymore.
An easy scan via smartphone is all that it will take. That simple!
You now know what a Google Review QR Code is. And you're probably thinking—how do I create one for my business. Keep reading to know how.

D. How to create a QR Code to get Google Reviews
First, you'll need to create a direct link to your Google Reviews page. This will help redirect the customers directly to the review page, making the process easier for them.
1. Create Google Reviews page
Follow these steps to generate the direct link:
1.Go to Google Place ID Tool
2. Enter the name of your business. Make sure to enter the name your Google My Business Name has listed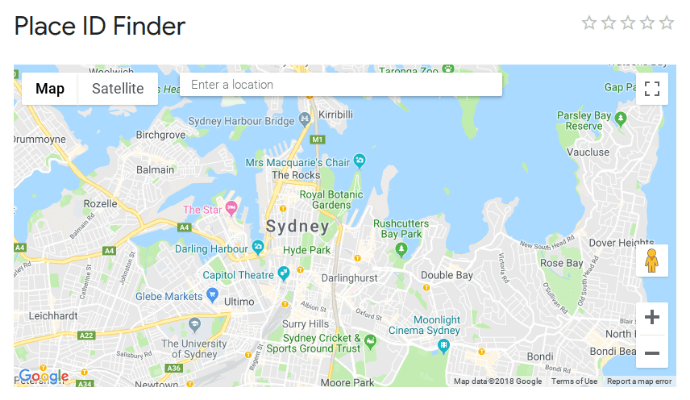 3. Copy your Place ID which is nothing but a string of letters and numbers, listed under your business name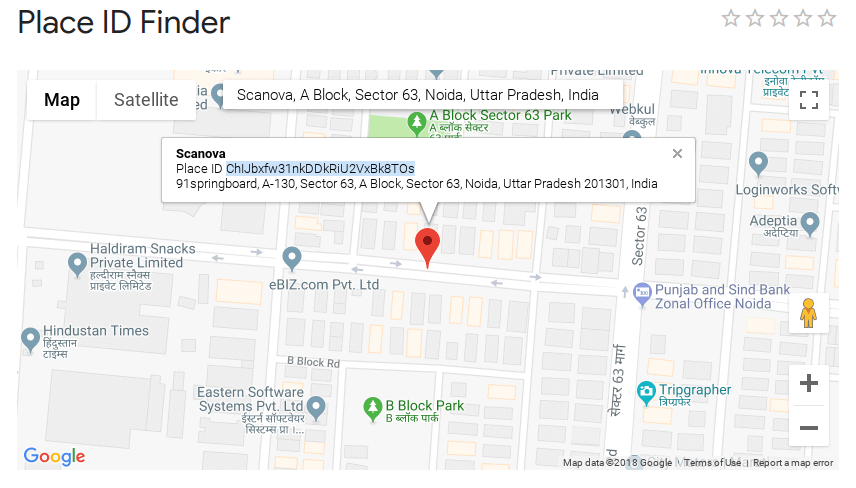 4. Paste your place ID into the following link:
https://search.google.com/local/writereview?placeid=PASTE PLACE ID HERE
Once you've created the direct link, you need to now create a Website URL QR Code.
To create a QR Code, you'll need an online QR Code generator. And if you also want to track its scanning activity, go for the one that offers scan tracking feature. Not sure what it is?
Scan tracking allows you to monitor how many times your QR Code has been scanned. Where was it scanned from. And when was it scanned. Such information helps you draw valuable insights on the performance of your campaigns.
To find a QR Code generator, you'd want to explore the best possible options online, right? But won't it be too tedious to compare all of them one-by-one.
Don't worry. Here's a detailed comparison chart of the topmost QR Code generators. You can go through it to decide the best one for your use case.

2. Create a QR Code
Follow these steps to create a QR Code:
1.Go to Scanova. Click on Create QR Code
2. Select Website URL category from amongst other QR Code categories.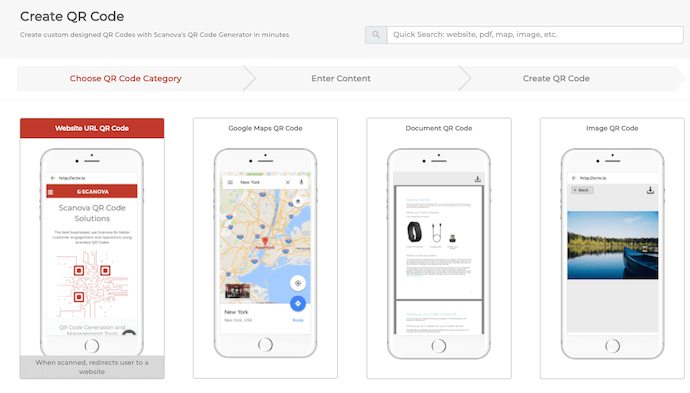 3. Enter the link and click Create QR Code
4. Next, you'll see two QR Code designs. You can choose custom with logo or custom with background.
Note that a customized QR Code attracts more scans than a black-and-white one. Hence, to attract maximum scans, design your QR Code.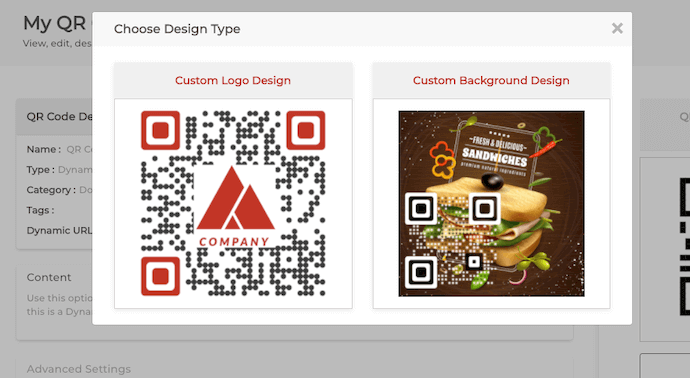 5. Once your QR Code is ready, say after you design it, you can click on preview. If everything looks fine, proceed to download.
6. To download the QR Code, you need to create an account. Here, Sign Up to get started with a 14-day free trial.
7. Once you Sign Up, click on the download icon. A pop-up will appear prompting you to specify QRCode image size and format. Once you enter the details, click Export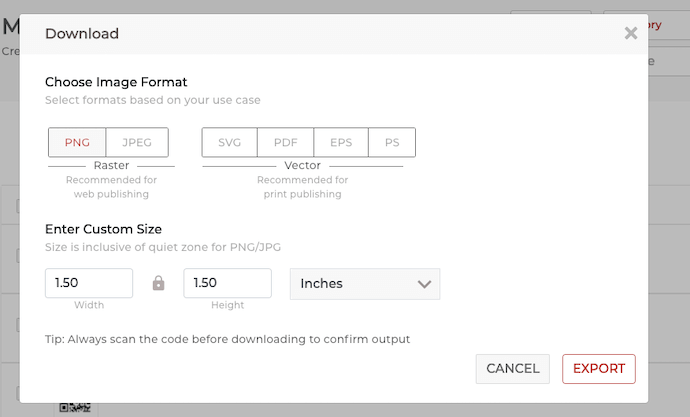 Your QR Code has been created. You can now print it and share it amongst your end users.
That's all you need to know about a QR Code for Google Review. It makes it easier for your customers to submit their reviews online. And helps you get as many customers as possible to review your business.
A good number of reviews gives your potential customers confidence to opting for your services. And even helps you get a good SEO rank and better business. So get started on creating a QR Code for your business today.
Create a Google Review QR Code
Generate a visually-appealing and to get Google Reviews from your customers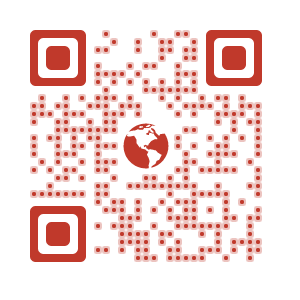 That's all you need to know about QR Code for Google Reviews. If you still have questions, feel free to ask in the comments section below.