You work in the biotechnology industry. It could be as a professor, a manufacturer, or as a technician.
And you have seen 2D barcodes also called QR Codes. Access to high-speed internet and increased smartphone penetration have made them a common sight now.
Hence, they are being actively used in a wide array of industries such as retail, manufacturing, and consultancy. And they do not have just one or two use cases.
They rather have may of them. For example—marketing, payments, classroom teaching, and inventory management.
You now want to explore the utility of QR Codes in your industry. There is a lot that QR Codes can do in the biotechnology sector. In this article, we will show you five ways how QR Codes can be used in biotechnology. And how many giants are using them for various purposes already.
1. To help people visit your website
You have organized or attended biotech fairs. Here, participants often showcase their research and findings.
Let us consider a scenario here. Say you have participated in one such fair. And you are presenting your research and findings. You have created a poster and put it on display for visitors to see. But a poster cannot give away all the research details, right?
This is where a QR Code comes into the picture. You can add all these details on a webpage of your website. And then create a Website URL QR Code. Next, go ahead to add it to the poster.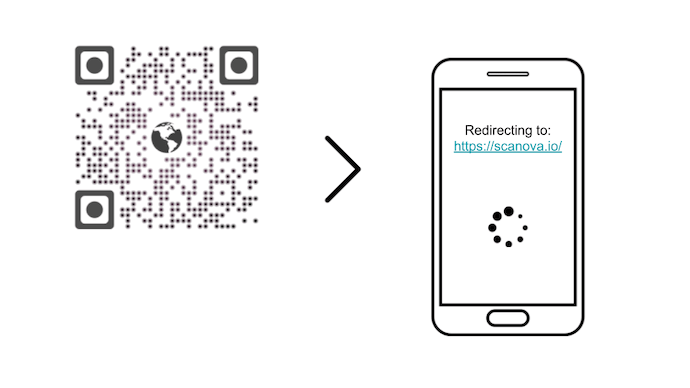 As people scan it, they will be taken to your website. No need to manually type the link anymore.
And you know—the easier the process, the better are the results.
In September 2019, the National Institute of Biotechnology, Bangladesh, used QR Code for a similar purpose. They posted the image of a QR Code on their Facebook page. It had the caption—QR Code to access the Biotech fair webpage.
On scanning, the QR Code took end-users to the NIB's webpage.
And in case you do not have a website, you can still create a mobile-optimized landing page. That means a landing page with all the texts, images, videos, and links that you want.
And you don't need to get a web developer to create it. A Rich Text QR Code helps you create one on your own.
2. To help your laboratory staff
Lab work is a necessity in the biotechnology sector. It could be to manufacture products (such as medicines and reagent kits). And for research and learning experiments which is a continuous process.
And QR Codes can help the laboratory staff and students working in the lab. Keep reading to know-how.
a. To give the details of chemicals being used
The lab work involves many chemicals that the lab staff has to work with. Hence, they need to know in-depth details of the chemicals they use. These details may include the chemical name, its IUPAC name, chemical properties, uses, and potential threats.
But printing all these details on the limited printing space of chemical containers is not possible. This is where a QR Code comes into the picture.
You can simply add a QR Code to these containers. And add an instruction such as—Scan here to know the chemical's properties.
Users can then grab their phones to scan the QR Code and get all the required information.
b. To demonstrate the use of equipment
You use many pieces of equipment in the lab. Some of these include autoclave, PCR machine, incinerator, centrifuge, and spectrophotometer.
You can help your lab staff use all these equipment the right way safely with QR Codes. How?
You need to provide instructions to all the students or researchers on how the equipment works. And nothing beats an instructional video or infographic in doing that.
So what you can do here is—create a QR Code for each of the equipment in your lab. And add a relevant instructional video or infographic to it. Then put up these QR Codes near respective machines.
Whenever someone needs to use it, they can simply scan the QR Code. And see the 'how-to' guide on equipment usage.

c. To help them interpret results
Running the experiments to obtain results is one thing. And interpreting the obtained results is another.
The results actually obtained, often differ from what you usually see in diagrams. Hence, it becomes important to guide the staff on how to actually interpret the results.
To help them do it, you can again create a Video QR Code, an Image QR Code, or even a PDF QR Code.
A PDF QR Code allows you to add a PDF to it. When scanned, it helps the end-users access the encoded PDF.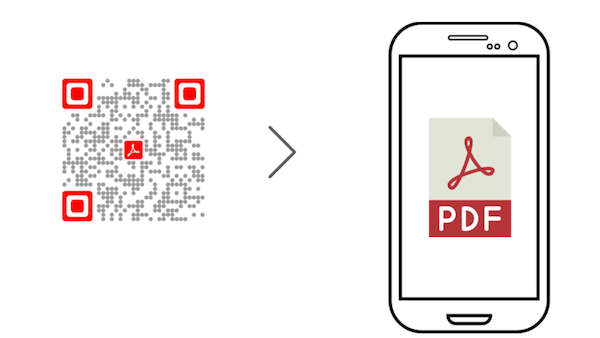 So you can create a PDF with all the text and images you want to include in it. Then go-ahead to create a QR Code with it and put it up in the lab. That simple.
3. To make your journals more comprehensive
Before publishing a journal, a lot of learning, researching, and reporting goes into it. And while doing it, you often refer to other journals, research papers, and books. So while documenting the journal, you often have to mention the references and citations.
To do this, you simply print the names or links to these documents. And the readers have to put a lot of effort in finding these documents.
But you can make the process better and easier with QR Codes. For example—you can create a QR Code with website links to all these references. Or a PDF QR Code with a soft copy of the books you studied. And then add it to your journal.
Readers who want to go through these documents can scan this QR Code right away. Simple, right?
The Journal of Join and Bone surgery has done it already. They added QR Codes that linked to audio commentary form the experts to provide additional context and opinion.
4. To help customers know everything about your products
You manufacture many products to be consumed. And we're not only talking about the reagents or kits but also products such as antiseptic creams, powders, and medicines.
And consumers today are getting increasingly conscious of what goes into the products they buy.
Hence, it becomes important for you to be transparent about your products. It does not only help maintain transparency but is also a legal requirement in many industries.
But here's the problem—printing all the details on the product packaging is not possible. The limited printing space doesn't let you do that.
In such cases, QR Codes come to the rescue of the biotechnology sector. How? You can create a Product QR Code. As the name conveys, it helps you add all the product details. And it doesn't limit you to only text but you can also add videos and images to it.
On scanning, customers can access all these details easily on their smartphones.
In late 2018, the United States Department of Agriculture (USDA) mandated the use of QR Codes for the same.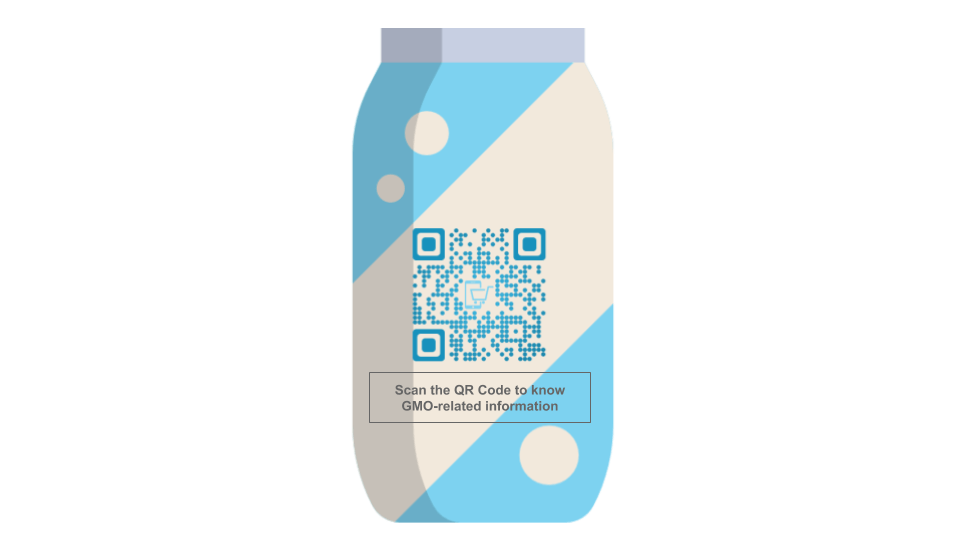 They ordered food and beverage industries to disclose foods containing GMO-derived ingredients.
Sonny Perdue, Secretary, USDA, said:
"The final rule increases transparency of our nation's food system. And ensured clear information and labeling consistency for consumers about the ingredients in their food."
5. To tackle fake products in the market
Just like any other industry, pirated products are a concern in the biotech industry too. Since these products are involved in healthcare (directly/indirectly), it is important to tackle the fake ones.
And QR Codes are one way you can effectively do it. In fact, many giants are using them for similar purposes already.
For example—in Russia, all the medicine packs need to carry a QR Code. These QR Codes contain medicine-related information. And this information is linked to the state information system.
When scanned, it helps pharmacists and consumers know whether it's a genuine product or not.
This helps the government regulate and track medicine circulation. And even tackle the illegal selling of medicines. Whereas, for customers, it helps verify the authenticity of the product.
This is all you need to know about QR Codes in the biotechnology sector. From providing information in the laboratory to curbing fake products, they do it all.
And all that you need to scan a QR Code is—your smartphone. Also, scanning the QR Code is an easy job in itself. Just open your phone's camera (or QR Code scanning app) and hold it in front of the QR Code for 3-4 seconds.
You will see a pop-up with some text. And your QR Code will be scanned. That simple.
If you're now thinking of getting started with creating your first QR Code, get a suitable QR Code generator. And go ahead to create your first QR Code.
And don't forget to add a CTA with the QR Code you print. It could be anything such as—Scan here to know more. Or scan here to see how to use this machine. It will let people know what action they need to take.
[cta1 caption="Create a QR Code to make your processes better" content="Get started with your first QR Code" buttontext="Create QR Code now" destination="https://scanova.io/design-qr-code-generator.html?utm_source=yt_sd_qr-codes-in-biotechnology_bod&utm_medium=blog&utm_campaign=content#/chooseqr/" image="https://scanova.io/blog/wp-content/uploads/2016/12/qrcode-8.png"]
Do you know any other use case of QR Codes in the biotechnology sector that we missed? Let us know in the comments.