You are probably working in the chemical industry and face many challenges. You need to keep both your workers and customers aware of the chemicals concerned. And even about their associated hazards.
And QR Codes are a great way to do it. Yes, these advanced level barcodes store information. And unlike traditional barcodes, they don't store limited content. From text and numbers to website links and multimedia, they can store it all.
Further, users do not need handheld scanners to scan a QR Code. A smartphone is all that is needed to do the job.
Hence, due to their user-friendliness, QR Codes have picked up in almost every industry. From payments and promotions to education and engineering, they do it all.
In this article, we will discuss how QR Codes can be used in the chemical industry. And how many organizations are using them already.
A. To covey in-depth chemical details
If you manufacture chemical compounds, you are required to convey the chemical's details. These details may include chemical's properties, classification, and structural formulas.
So how do you do it? You can print these details on the packaging. Or give a small booklet having all the details with the chemicals.
But the problem is—printing space on product packaging is limited. So it is not always possible to print all the details on it. And even if you give printed booklets, it incurs you additional printing costs.
In such cases, a QR Code comes as a handy solution. You can create one of the following types of QR Codes to do the job here:
1. Text QR Code
Like the name conveys, a Text QR Code stores text. It allows you to add as much information as you want. Users simply need to scan it to see the encoded data.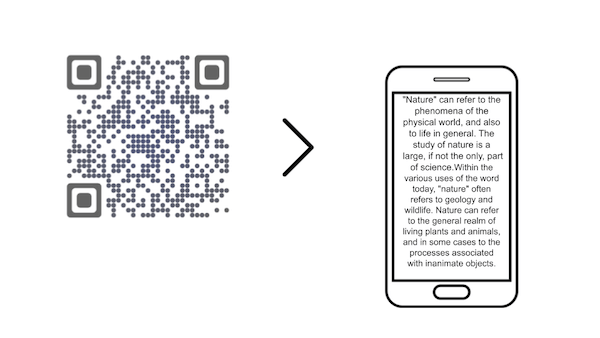 You can create it and add it to your product packagings or labels to provide relevant information whenever required.
2. Website URL QR Code
If you have a website where you have all such data, you can create a Website URL QR Code. Simply encode the webpage's URL in the QR Code. When scanned, it will take end-users to the encoded webpage.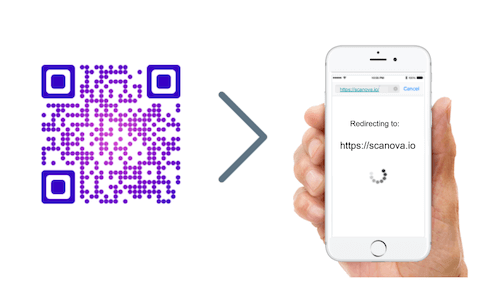 3. Product QR Code
Do you know QR Codes can help you create a mobile-optimized landing page? This can be useful if you don't have a website and still want to share information digitally.
Here, you can create a Product QR Code. As your customers scan it, it displays a customized landing page with descriptions, images, buttons, etc. And the best part is—you don't need a developer to get the job done. You can do it yourself in minutes.
4. PDF QR Code
A PDF QR Code stores a PDF file. You can create a PDF with any information you want to share with your audience. And then encode it in the QR Code.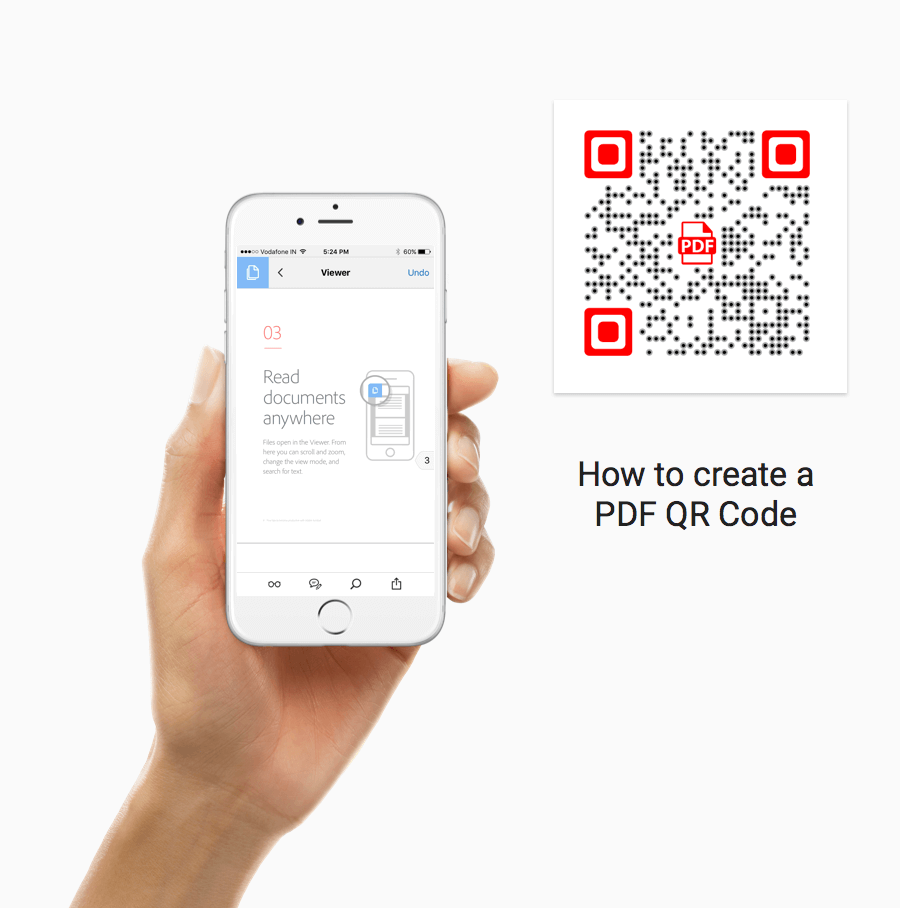 When people scan it, they will be able to view or download the PDF depending on the device's OS.
Since a QR Code does not take much space, it will do away with the problem of limited printing space. And you will not have to invest in printing booklets or manuals to do the job.
In addition, PDF QR Codes and Rich Text QR Codes are dynamic in nature. That means you can edit the encoded content anytime you want. Yet your QR Code will remain the same. No need to reprint it.
And they even allow you to monitor their scanning details. That means you can see how many people have actually scanned the QR Code, when and where did they do it, etc.
B. Provide instructions on chemical use
Just like chemical classification, you also have to convey methods to handle your products. Or we can say—you also need to provide user and safety manuals.
Like we discussed in section A, you can use a Website URL or Text QR Code to do the job. But a QR Code does not limit you to simply text-based content.
You can also encode videos and images in it. And nothing beats multimedia in giving 'how to' instructions to your audience.
You can create a Video QR Code to show a video on how to use or handle your products. Or you can also create an Image QR Code to show an infographic to relay your message.
C. To maintain transparency
Customers want to know what they are spending their money on. Hence, it is important for every business to be transparent about its products.
It is not only a requisite in many industries but also a way to build customer trust and loyalty. For example—many customers today are interested in the manufacturing processes. They want to know if the company they are making a purchase with, is concerned about the environment or not.
So you must share such relevant information whenever possible.
Similarly, you can also keep them updated on the pricing of your products. This will help you curb the problem of counterfeit products in the market. And QR Codes are being used for such use cases already.
For example, the Department of Pharmaceuticals (India) announced the addition of QR Codes on medicines. This was done to promote transparency in the industry.
An official from the Department of Pharmaceuticals said:
"Firstly, the intention is to pass on the benefit of fair pricing to the consumer. And secondly, it is to keep an eye on drugs so that the threat of fake medicines can be eliminated."
D. To manage your inventory smoothly
You have seen barcodes being used to manage inventory commonly. But the problem is—barcodes need you to invest in a handheld scanner.
Also, they are scannable only in one direction. So you have to hold them in a particular direction before scanning. And this makes the scanning process slow.
In addition, industrial environments often involve wear and tear. This can result in damaging of the barcodes. And once they get damaged, they do not scan.
To overcome these challenges, Denso Wave Corporation in Japan invented QR Codes back in 1994.
They can be scanned with a smartphone, are 30 degrees scannable, and are damage resistant. That means they scan well even after being damaged (up to 30%). This is due to their property of error correction.
Hence, you can understand why inventory management is one of their major use cases.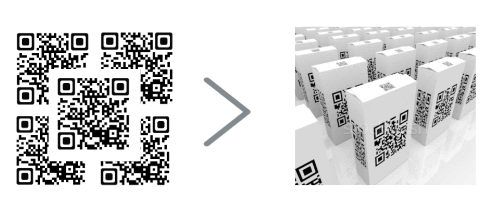 Hence, you can use them to manage your inventory too. And to do it, you would probably need multiple QR Codes together. To create them, you can use a Bulk QR Code Generator. And create QR Codes both as images and ready-to-print labels.
In case you would like to learn more, here is a detailed guide on how QR Codes can help you manage inventory.
E. To ensure a fair price system
Unfair pricing is a serious menace in the chemical industry. To curb this, you can use QR Codes. They can keep your customers updated on the current pricing of your products.
When scanned, the customer can see the price data of all chemical products. And hence, can pay accordingly.
Any change in the price can be updated in the QR Code. This is possible only if it is a dynamic QR Code. It allows you to edit the content of the QR Code without creating a new one.
F. To provide safety instructions
Almost every work environment involves some hazards or dangers. And this is especially true for chemical industries. That's because people here need to be highly cautious during work.
Though you will train workers to avoid accidents, it is important to provide safety instructions. But the question is—how? One way is by printing these details on posters and putting them throughout the premises.
But there are two challenges here. First, putting up posters everywhere is not possible. Second, simple text-based information does not suffice in some situations.
For example—say you need to provide instructions on how to provide first aid after a chemical accident. Here, you can use an instructional video to educate workers compared to plain text.
And you know that a QR Code can help you solve both the challenges together.
These are some ways QR Codes can help the chemical industry resolve various challenges. You can use them anywhere you need to impart details to your audience. And create a suitable QR Code accordingly.
But before you add them to your products and labels, make sure you follow some best practices. For example—make sure you add an instruction statement (also called a CTA) with your QR Code.
It could be anything such as—Scan here to learn about the chemical. Or Scan here to know more about the contents. Wondering why?
Because it clearly tells the audience what do they need to do. And what to expect after taking the action. Hence, it pushes them a little to take the required action.
Also, always test the QR Codes before printing them. That means, once you create and download one, test scan it.
That's it. That's all you need to know about QR Codes in the chemical industry. If you have a similar use case, get started with creating your first QR Code now.
[cta1 caption="Create a QR Code to make your processes better" content="Get started with your first QR Code" buttontext="Create QR Code now" destination="https://scanova.io/design-qr-code-generator.html?utm_source=yt_sd_qr-codes-in-chemical-industry_bod&utm_medium=blog&utm_campaign=content#/chooseqr/" image="https://scanova.io/blog/wp-content/uploads/2016/12/qrcode-8.png"]
Do you know a use case of QR Codes in the chemical industry that we missed? Or have any queries? Let us know in the comments.