Human resource agencies aim to make the recruitment process faster, better, and fairer for the companies on board. Many companies also have their own human resource department for this purpose.
The main aim is to tap the right talent for a particular job profile. And for this, the first step is to define the job profile precisely.
But many human resource agencies use print media to inform about a job opening. And due to limited space, only specific information is provided. Hence, this leads to a pool of applicants, who may not be proficient enough for the job.
Plus, many-a-time, you simply give a link. This link has the job description and the 'Apply Now' button. Yet, very few people actually make the effort to type the link. And then apply for the job.
Moreover, it is also difficult to analyse how many people are actually viewing a job profile. Nor can you have potential candidate data for the job opening.
All these challenges hamper an efficient recruitment process.
So, it's time to optimize the recruitment process. And one way you can do so is by using QR Code technology.
These 2D barcodes can resolve all the challenges mentioned above. And the best part is that QR Codes in human resource are already popular in human resource agencies across the globe.
Keep reading.
A. Know about QR Codes
QR Codes are advanced barcodes. They were developed by Denso Wave in 1994. Since then, the technology has come a long way.
Today, you can spot a QR Code almost everywhere. From serving a basic function such as payments to helping fight coronavirus — QR Codes have become omnipresent. Part of their popularity is owed to increase smartphone penetration and high speed internet.
Here are the reasons why QR Codes are widely being used:
1. A QR Code can link unlimited information. That is, you can link a website URL, text, video clip, and an audio file to a QR Code.
2. QR Codes occupy very little space. Hence you can place it on a small placard, which you use for marketing.
3. You can track QR Code scanning activity by creating Dynamic QR Codes. That is, you can get solid analytical data such as date, city, country, and browser from which the QR Code was scanned.
Plus, the content in these QR Codes can be edited anytime.
Besides, you can enable the option of Lead Generation. With this feature, you can capture details of potential candidates such as name, address, and phone number.
4. Lastly, you can add design to a QR Code. And make it look totally branded. That is, you can add a logo, background color, and a background image to the QR Code.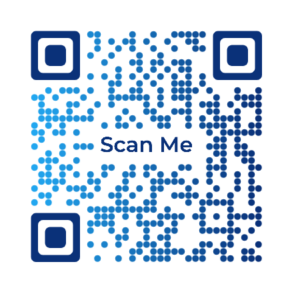 You now know about QR Codes. Now, let's move on to see why QR Codes will prove to be a worthwhile option in HR software companies.
B. Why use QR Codes
Here are some of the reasons why you should use QR Codes in human resource agencies:
1. By creating Dynamic QR Code, you can easily track where a particular scan is coming from. Thus, the analytical data will give you useful insights. And help you make better recruitment decisions.
2. With the option of lead generation, you can build a list of highly targeted potential candidates. Additionally, you can use HR management software solutions for further streamlining the hiring process.
3. By linking the QR Code to your webpage, you can drive more traffic. This is because the manual part of typing the whole link in the mobile browser to apply for the job opening just eliminates.
4. You can create custom QR Codes for custom profiles. For example, say the job opening is for content writers. Here, you can put a Word document logo in the centre of the QR Code. And print this QR Code on your promotional materials. Custom design QR Codes will act as point-of-engagement. And hence attract more scans.
In the next section, we will detail some of QR Code use cases in human resource agencies.
C. QR Code use cases
Use of QR Codes in the recruitment process is not a new trend. Big names in the market such as Google, Adidas, Siemens, and Pepsi are already using them.
Here is a list of how QR Codes can be used for diverse purposes:
1. Provide detailed job description
It is very important to acquaint the candidate with the job profile fully. And with QR Codes, you need not worry about the limited space.
You just need to link the QR Code to the webpage, where the candidates can see the description and can apply. And print this QR Code on your promotional material such as brochures and posters. Upon scanning, they will be redirected to the target content.
Now since the candidate knows what the job entails, they will apply only if it interests them. This way, you will not be flooded with unsuitable candidatures.
For example, In 2017, a fair was organised where Singapore's National Servicemen were assigned unique QR Codes. These QR Codes had details such as Servicemen's educational qualifications and skill sets. And were displayed outside their lanyard.
Upon scanning, end users could see the in-depth job description.
2. Give quick access to contact details
You generally hand over a business card to help candidates contact you. This card has all your contact details such as company name, phone number, website, and social media accounts.
And in order to reach out to you, the candidate has to manually save all the details. To make their task easier, you can place a QR Code on your business card.

We call it the VCard QR Code. This QR Code links to all your contact details. Upon scanning, the candidate will automatically be prompted to 'save as contact'.
Many-a-time, human resource agencies post a job opening on social media accounts. These include Facebook, Instagram, or Linkedin.
But to have potential candidates to apply for the job, it is important to have a good amount of social media followers.

The conventional way to promote your social media account is by giving it's link. But again, it is tedious to manually type the link and search for your account on mobile browser. Since not many candidates do it, it results in low followers.
With a QR Code, you can make the whole process effortless. You just need to link the QR Code to your social media accounts. And print it on your posters.
Candidates just need to scan the QR Code to follow/like/subscribe to your account. Since the effort required is minimal, your following will increase. And so will the number of candidates applying for the job openings.
4. Provide more exposure to client website
You do want candidates to know fully about the company they are applying for. And so in print media promotions, you generally give the website of the company for which the job is open.
In another case, you may have a job opening on the company's website. And hence you want to drive candidates to the website to apply.
In any given scenario, your aim is to drive more traffic to the website.
One way is to make it easy for candidates to visit your website. That is, to spare them from typing the whole web address in their mobile browser and do the needful.
And you can do this by linking the website to a QR Code. Upon scanning via a smartphone, candidates will be quickly redirected to the website.

For example, in 2011 Adidas, multinational sports apparel manufacturer, started a recruitment QR Code campaign. The company put these QR Codes on its advertorial posters. Upon scanning, the candidates were redirected to the website.
Here, they could see what Adidas was looking for, employment-wise.
5. Make it easy to locate you
Say you are organizing walk-in interviews for a job profile. For this, it is important to give the precise location to the candidates.
Many-a-time candidates are unable to make it on time. This is because they find it difficult to find the exact location.
To make it easier for them, you can add a Google Maps QR Code on your print advertisements.

When scanned, this QR Code will point to the exact location of your office.
6. Help candidates get an interview reminder
Many-a-time, candidates apply on many platforms for their job profile. And hence, they end up forgetting interview dates and thus miss the opportunity.
But there is a simple way to remind candidates of the interview. You can simply place a Calendar QR Code on your print media creatives. And write a simple help note such as 'scan to save the date'.

A Calendar QR Code, when scanned, will prompt guests to add and save a calendar event (interview) on their smartphones.
Now, if you are already planning to use QR Codes, the next question is how to create QR Codes. In the next section, we will detail on this.
D. How to create a QR Code
In order to create a QR Code, you need an online QR Code generator tool such as Scanova. Here, you can sign up for a 14-day free trial. Once registered, you can go ahead to choose the category of QR Code which is relevant to you.
So, you just read a comprehensive guide on QR Codes in human resource agencies. Create QR Codes now to make the recruitment process better.
[cta1 caption="Create your first QR Code" content="Create a visually-appealing and dynamic QR Code for your next recruitment campaign." buttontext="Create QR Code now" destination="https://scanova.io/design-qr-code-generator.html?utm_source=smb_sd_qr-code-in-human-resources_cta&utm_medium=blog&utm_campaign=content#/chooseqr/" image="https://scanova.io/blog/wp-content/uploads/2016/04/qrcode-59.png"]