You are probably a sporting goods company or a manufacturer. And you have seen QR Codes being used for many use cases. From marketing and promotions to inventory tracking and payments. They are being used everywhere.
You now want to explore the possibility of using them for your business. You are thinking if they make sense for your industry or not. And the answer is—they do.
Many popular sporting goods companies such as Addidas and Reebok are using them already. How? Well, for a lot of diverse use cases.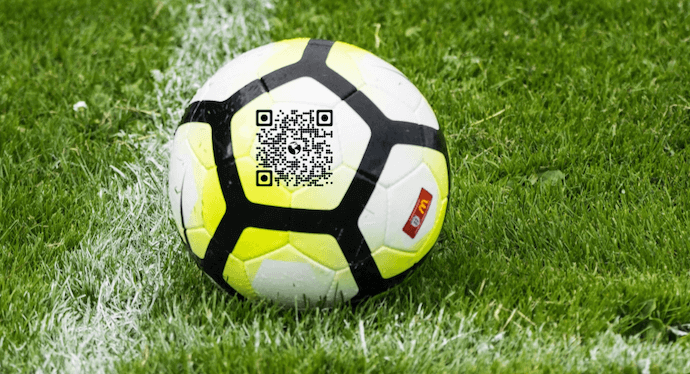 Here is a list of eight ways sporting goods companies are using QR Codes for their use cases.
1. To provide a good in-store experience to your customers
Say you want to buy a pair of running shoes. So you visit a nearby seller. You see a pair of shoes on a mannequin and like it. And you now want to try a similar pair.
What will you do here? Look if a similar pair of your size and, maybe, a color variant of your choice is available, right? And to do that, you will have to look around the store to find a suitable pair.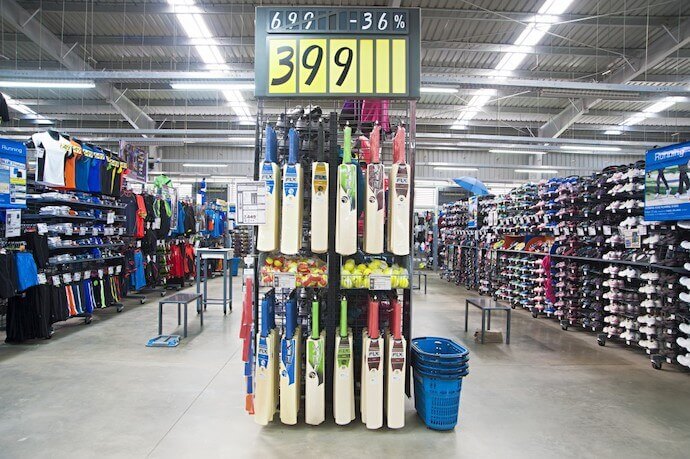 What you can do here is—simplify the process for your customers. How?
You can add a dynamic QR Code to the pair of shoes (or any other sports equipment). This QR Code, when scanned, will show a list of product variants available in the store. And even the location where they are kept.
And since it will be a dynamic QR Code, you can update the list based on product availability and location anytime.
Nike has done it already. Nike opened a digital-powered flagship to provide a good in-store experience to its NikePlus program members. It allowed the retailer to use 'shop the look' service.
Hence, customers could scan a QR Code to find the colors and size of products displayed on mannequins.
It also helped the buyers request staff to bring the products to a drop-off location.
2. To allow customers to check the authenticity of the product
Every business aims to provide high-quality genuine products to its customers. But unfortunately, every brand has one problem in common—low-quality fake products being sold in its name.
And to tackle it, you can easily use a QR Code. Spartan Sports, an Australian sporting goods company is already using QR Codes to do away with the counterfeiting of their products.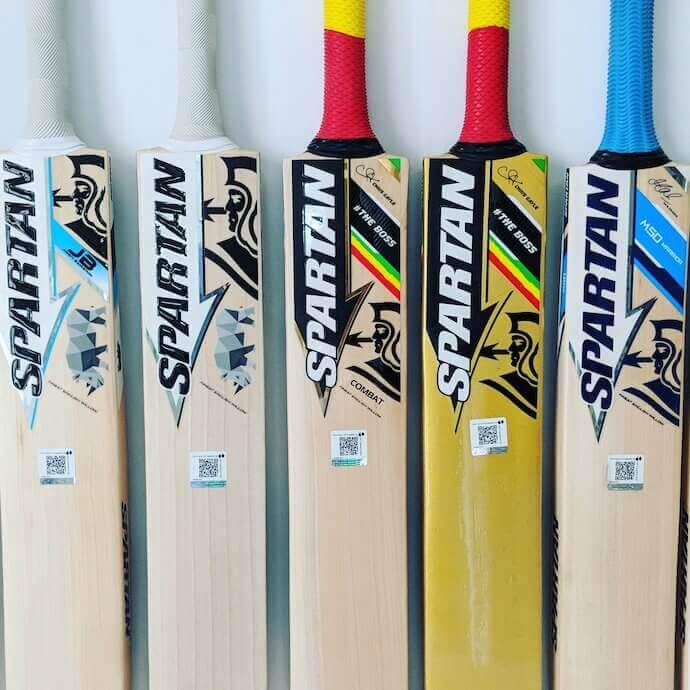 They have added a QR Code to all their equipment. When scanned using a smartphone, these QR Codes take end-users to VerifyThisNow website.
Customers can then enter the serial number of the product to check if it is genuine.
Similarly, you can use QR Codes to develop an anti-counterfeiting set-up for your products.
Social media is one of the best platforms to market your products and even generate sales. All that you need is—well-optimized profile and followers who are interested in your products or services.
And QR Codes make an excellent tool to gain such targeted followers. How?
You can add a QR Code to your carry bags with an instruction or call-to-action statement such as—Scan here to follow us on social media.
Or you can also add it to your print media creatives such as flyers and brochures. Or even on the posters inside your store.
Hence, people who come to your store, buy your products, or receive the flyers will just have to scan the QR Code and follow you. That simple!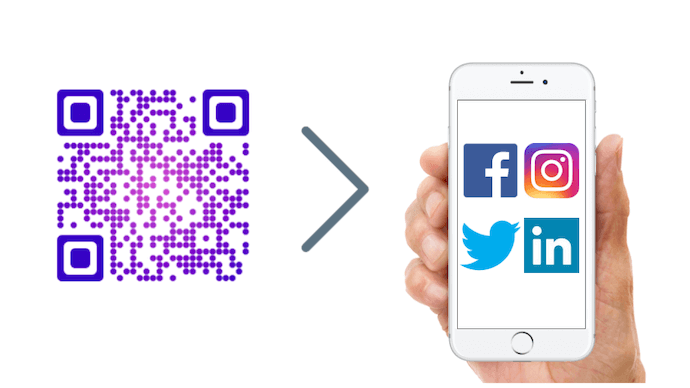 Brooks shoes, an American shoe company did this. They added a QR Code inside their shoes. As people scanned it, it redirected them to the company's Facebook page.
To know more about how you can gain social media followers using a QR Code, you can refer to this detailed guide.
4. To give a pleasant surprise to your customers
You know that the utility of QR Codes is not limited to one or two use cases. You can use them for any purpose of your choice. And one of these can be—to provide something out-of-the-box to your buyers.
In 2019, Adidas, a multinational corporation, added QR Codes to its shoes to help runners enjoy. How?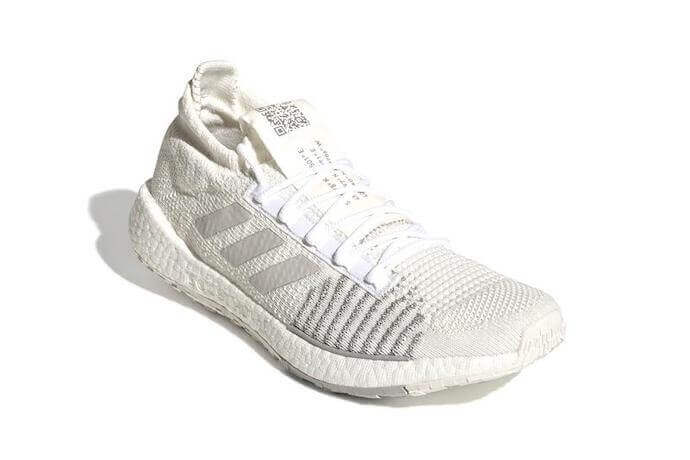 When scanned, these QR Codes launched Spotify (a music app). That is, it helped the users unlock a custom playlist depending on their geographical location.
Reebok attempted a similar approach. They also used QR Codes on products to redirect athletes to a playlist based on the sport they play.
Similarly, you can come up with an all-new idea to delight your customers with a surprise.
5. To keep an eye on the equipment
Did you know that QR Codes were originally developed to track inventory? They were developed by Denso Wave corporation to track vehicles during manufacturing.
And inventory tracking continues to be one of their most common use cases. So you can use them for this purpose too.
Also, QR Codes are easily scannable with a smartphone. Hence, you will not have to buy any expensive set-up to scan them.
And if the number of QR Codes you need is large (say in thousands), you can even create them together in bulk.
6. To show all the product details
Giving all the product details is a great way to engage your buyers and even build their trust in your brand.
But the question is—how do you do it? By printing all the text-based details on the packaging? Well, packagings don't have that much printing space, right?
Don't worry. You don't need to do that. You can simply add a small QR Code to the packagings. And this QR Code will store all the details you want.
For example— product name, what material has been used to make it, how the users should handle it, etc.
And not just text, you can also give them multimedia such as videos and images to see.
We call it—a Product QR Code.
When scanned, it takes the end-users to a landing page with all the product details. In addition, you can also use it to show your entire product range to the buyers. It will help them know what all equipment you deal in.
Once you create this QR Code, add it to your product or its packaging with a suitable CTA. It will let the audience know what they need to do or what to expect after scanning the QR Code.
7. To take people to your website
Do you have a website? It could be an e-commerce website or simply your official website. If that's so, you'd definitely want people to check it out.
So the first thing that you should do here is—make sure it is both mobile and desktop friendly. Why?
Because people no longer use only their desktop to access a website. In fact, a large number of them do it using their mobile phones or tablets.
Next, you can go ahead with using your print media creatives to get people to visit your website. How?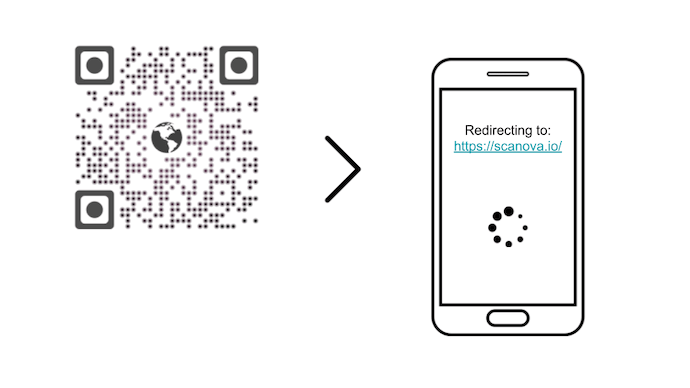 Simply create a Website URL QR Code and add it to your product packagings, flyers, brochures, or even products. And obviously—don't forget adding an appropriate CTA.
The NBA (National Basketball Academy) have used QR Codes for this use case already. They displayed the Website URL QR Codes on screens during an All-Star Game.
And these QR Codes attracted much more scan than what the stakeholders had estimated.
8. To provide instructions
Anyone playing a sport is at risk of injuries. While you cannot completely eliminate these, as a sporting goods company, you can still take steps to prevent them. How?
By providing safety measures, instructions, or best practices on your goods. And to do this, you can either use text-based information or even create an infographic.
But again, due to limited print space, you cannot add either of them to the product or its packaging.
So create a QR Code. It could be an Image QR Code (to share an infographic). Or a Rich Text QR Code (to share text, infographics, images, video, or all of them together).
In addition, you can also provide details on how to assemble the product using a Video QR Code.
These are eight different ways sporting goods companies are using QR Codes. Whether your use case is promotional or operational, QR Codes do it all.
You just have to think—what exactly do you want to share with your audience. For example—provide them detailed product information or a user guide.
Or what action do you want them to take? For example—visit your website or follow you on social media.
Next, go ahead to create a QR Code and use it in your campaign. And not to forget—always add an appropriate CTA with it. It pushes the audience to take action. Hence, your conversions or response rate increases.
[cta1 caption="Create QR Code fo your sporting goods" content="Generate a visually-appealing QR Code to engage customers better" buttontext="Create QR Code Now" destination="https://scanova.io/design-qr-code-generator.html?utm_source=yt_sd_qr-codes-in-sporting-goods_bod&utm_medium=blog&utm_campaign=content#/create/url" image="https://scanova.io/blog/wp-content/uploads/2016/12/qrcode-8.png"]
Do you know a use case where QR Codes are being used in sporting goods? Share it in the comments.