Say you're at a business conference where you meet many potential clients. You hand out your business cards so they save you as a contact on their phone and connect with you later.
Now a lot of people will do the same during such formal meetups. So how would you make sure that your business card stands out from the competition?
The answer is—by adding the element of creativity to your visiting card design. And of course—ensuring that it looks professional.
Here's a list of ten visiting card design ideas that will help you make a lasting impression on recipients:
1. Unique typography design
The main purpose of a business card is to share information. It can be your company name, address, and contact details.
To share information, you need to include text. And visiting card design where font occupies the center stage, ensures that your message makes a mark.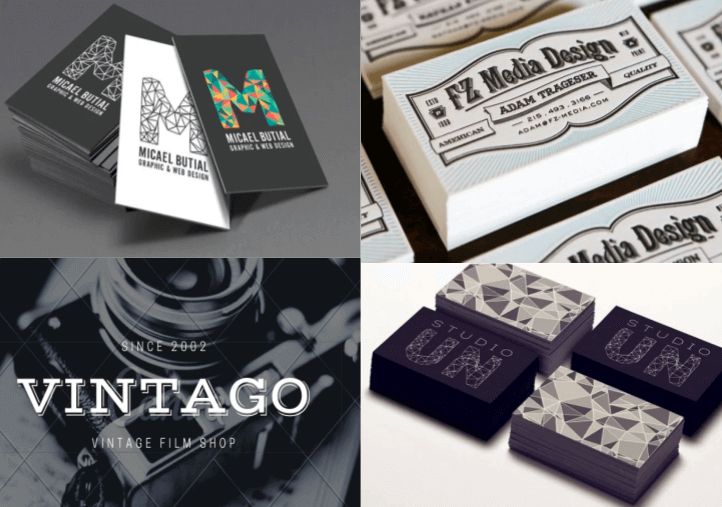 With this design, you can customize the font, design an interesting layout, or add typographic hierarchy.
2. Minimalist design
When it comes to design, less is often more!
If you want a minimalist card with bright and vivid colors, this design will suit you the best. You can customize this design with decorative flairs.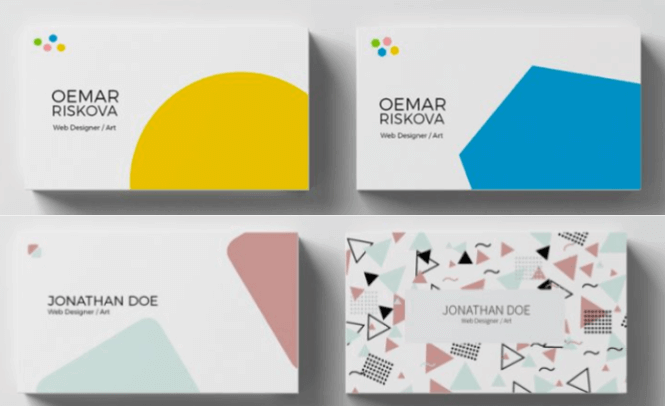 This design is especially useful if you're a graphic designer or an artist. It will help you showcase your eye for color and harmonious composition.
3. Maximalist design
While minimalism is great, the opposite is also true sometimes. Especially if you're into creative industries.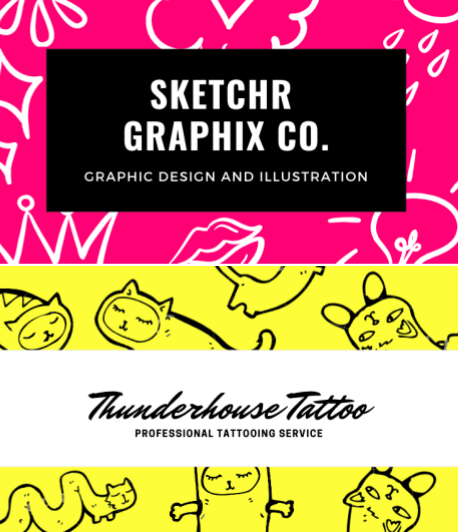 You can add bright colors, fun graphics, and even intricate details to make you visiting card loud and bold.
4. Actionable design
When you hand out your business cards, you want people to save you as a contact on their phone.
And if you automate the process to help them skip typing your details, your chances of networking will improve.
To make your business card actionable, you can add a Vcard QR Code to it.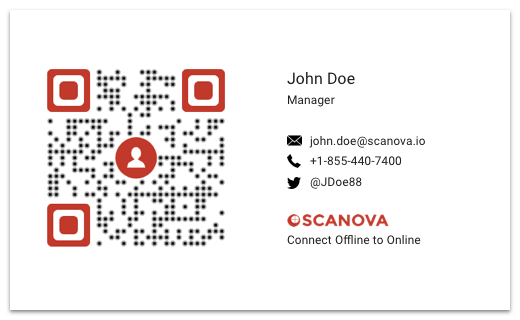 This QR Code, when scanned, will take end-users to your contact details. And it will also prompt a button to add you as a contact.
Note that the size of the QR Code on a business card is important for its scannability. Make sure the QR Code is right-sized before printing it to your visiting cards.
Also, read how you can create QR Codes for all your employees together.
5. Three-dimensional design
Besides creativity, you can also add fun to your visiting card design. And a 3D design is a great way to do it.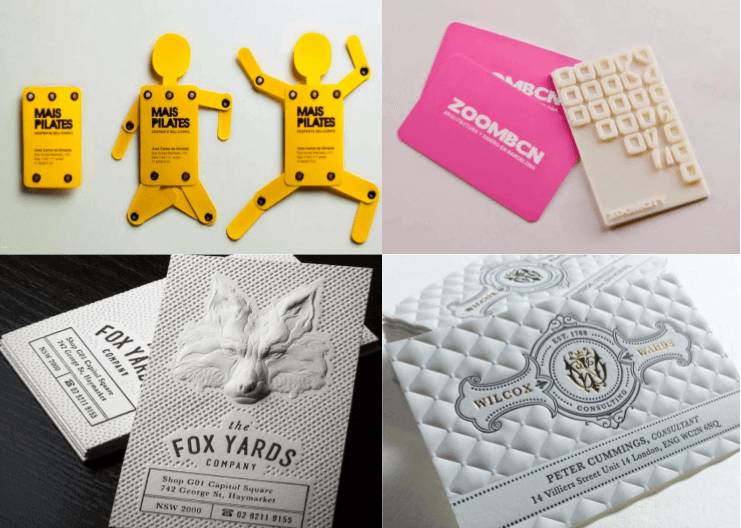 To do this, you can add a raised logo or a textured design. Or make your card fold into a 3D shape. Or make your card movable.
6. Gentle and elegant design
Industries such as jewelry and wine, that need a touch of elegance, need you to set a calm mood for clients.
You can add soft earth tones to attract clients who are gentle by nature.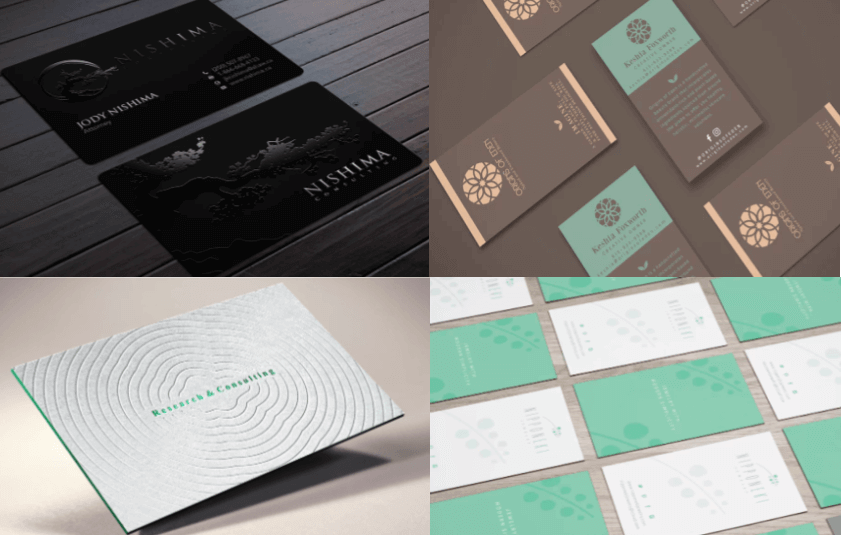 Further, you can also add an elegant silhouette or an abstract design to your visiting card design.
7. Conceptual design
If you want a unique and unusual business card design, this option will suit you the best.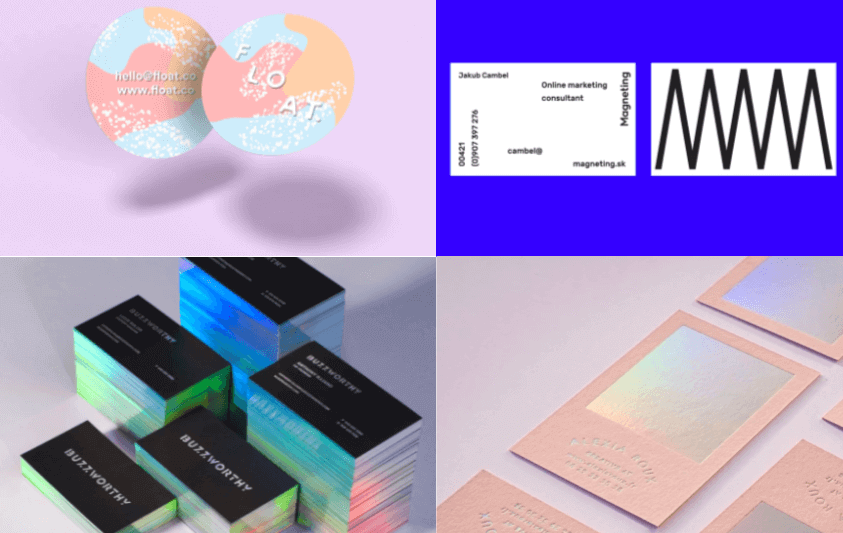 You can personalize your visiting card with interesting shapes, holographic papers, or even light reflecting edges.
8. Photo-centric design
Adding a photo to your business card is one of the great design options.
Plain text can be boring for some people. Designing your visiting card around a picture can make it visually appealing and memorable for such people.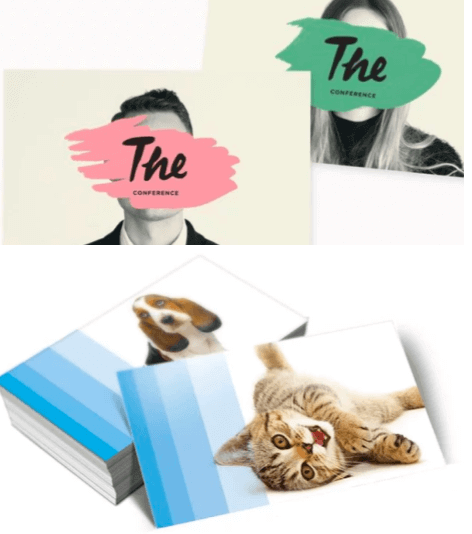 Also, adding a personal photo makes it easier for people to remember who you are and what you do.
9. Worn and antique design
A wild and vintage style is a must when it comes to business card design ideas.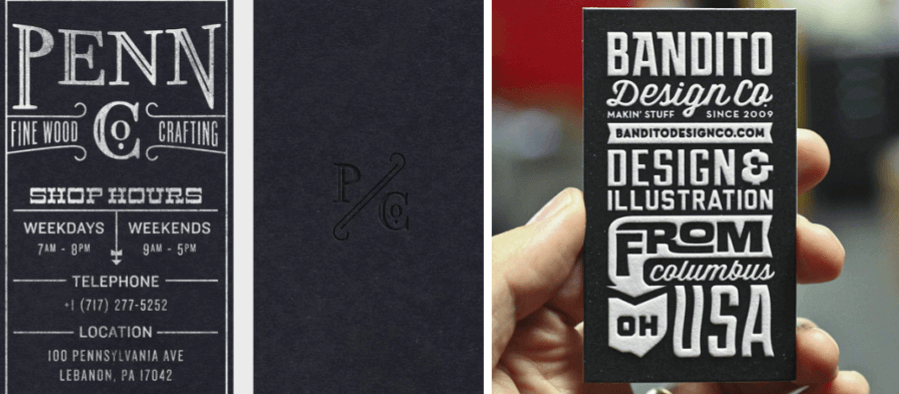 You can use letterpress to create a subtle and classic look on one side of the card. And on the other side, you can do screen printing.
10. Transparent design
The popularity of transparent visiting card design is soaring and it is one of the most trendy design options today.
These are generally made of polymeric plastic that diffuses light as it passes through.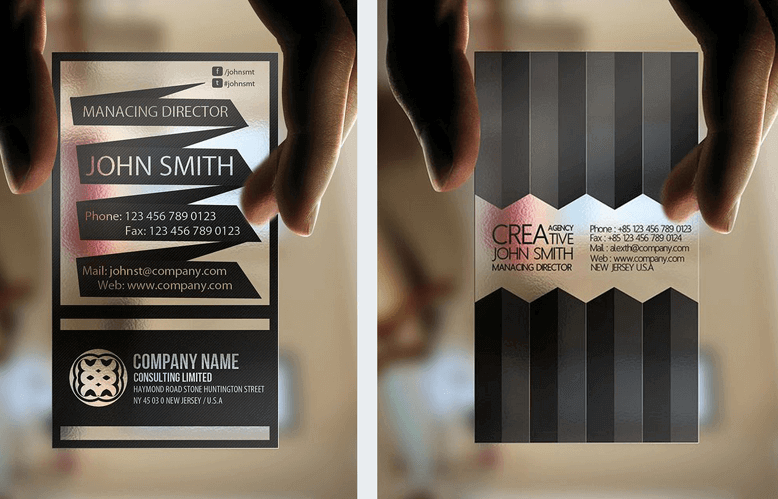 These are ten trending visiting card design options that you can choose from. Simply figure out which one will suit your brand the best and give it a shot.
Did you find this article helpful? Let us know in the comments.