Marketing isn't restricted to buying and selling. With time, the emphasis grew on sales and advertising. Now is the age of the smartphone-carrying millennials. Marketers are moving beyond regular print marketing campaigns.
This phase saw the onset of QR Codes in print marketing.
QR Code marketing allows print marketers to share digital content with their audience. A smartphone equipped with a QR Code scanning app is all one needs to view the content.
Also Read: 19 Most Successful QR Code Marketing Campaigns
The latest company to come up with an innovative QR Code marketing campaign idea is Huhtamaki. Huhtamaki is a Finland-based global food packaging specialist. The company recently launched Adtone, a single-use paper cup. The Adtone cup can carry digital information using QR Codes.
The Adtone cup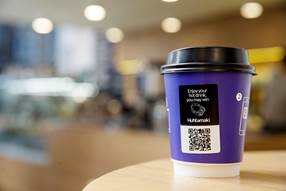 The QR Codes on the cups are printed using a thermosensitive ink. When a hot beverage is poured into the cup, it reveals a QR Code. Scanning the QR Code can direct customers to promotional content or websites.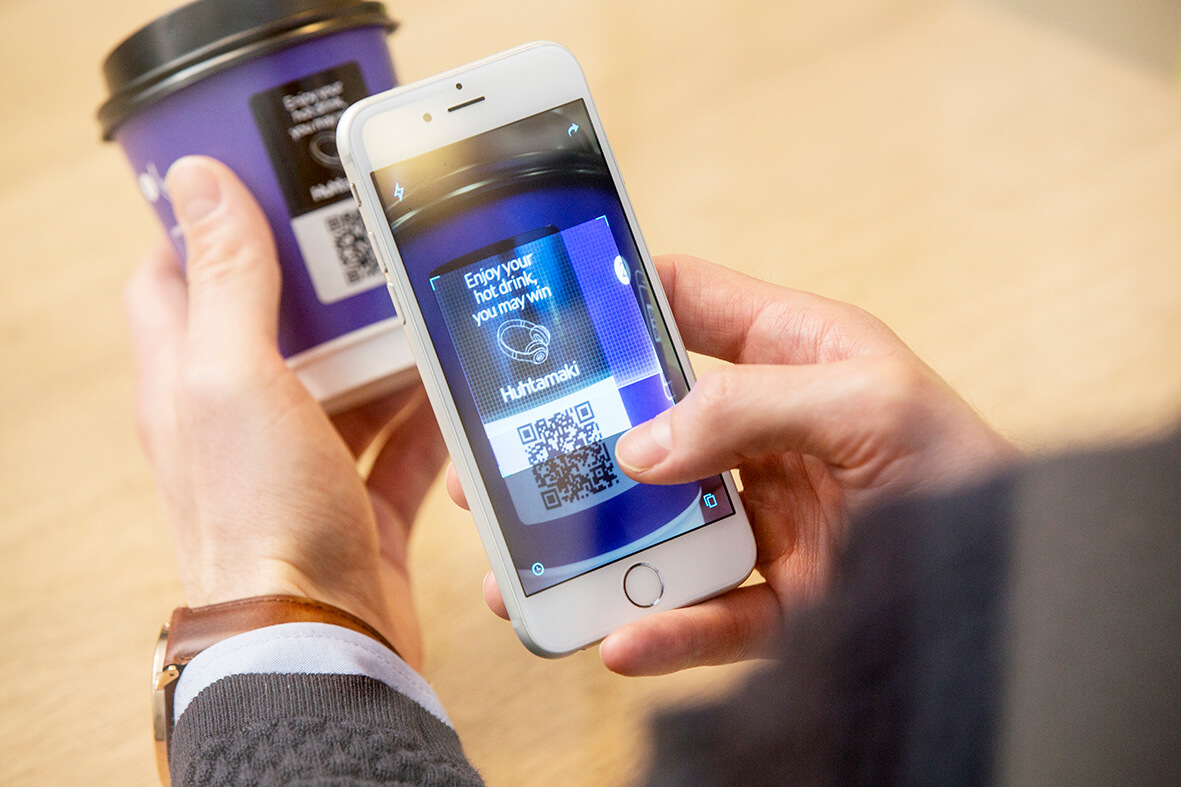 In a statement released to the press, Huhtamaki said,
"Huhtamaki Adtone enables cafes and restaurants to run variety of campaigns from loyalty rewards to prize winning promotions."
The thermosensitive ink allows to conceal the offers until the cup is in use. This safeguards promotional content from the customer until the sale.
Each QR Code is dynamic. This ensures that the information encoded in the QR Code is changeable. Dynamic QR Codes make this possible without changing the printed QR Code.
Also Read: What is a dynamic QR Code: Benefits and Use Cases
The Adtone cup will help retailers engage customers easier with digital content.
In March 2017, the company announced its plans to set up a paper cup manufacturing unit in Ukraine.
What do you think of this innovative concept? Share your thoughts in the comments section below.
[cta-subscribe]