You know what QR Codes are and you've even scanned one with your smartphone. High storage capacity, damage resistance, and multi-directional scannability make them a great tool for operational and promotional use cases. Hence, they've gained immense popularity in the recent years.
To ride this wave, the American e-commerce giant—Amazon rolled out its own QR Codes in 2018. These are called Amazon SmileCodes.
Amazon SmileCodes are customised versions of 2D barcodes/QR Codes. These are just like Snapcodes (Snapchat) and Nametags (Instagram). Similar to QR Codes, they store information and are scannable with a smartphone.
The SmileCodes feature Amazon smile right in the centre. However, one can scan these codes only with the Amazon app. No generic QR Code scanner can help you scan SmileCodes.
What are Amazon SmileCodes for
SmileCodes help users avail Amazon benefits in the following ways:
1. To get detailed information
One can find SmileCodes on Amazon's print media ads/promotional material. In this case, they redirect people to see detailed information about a particular product. For example: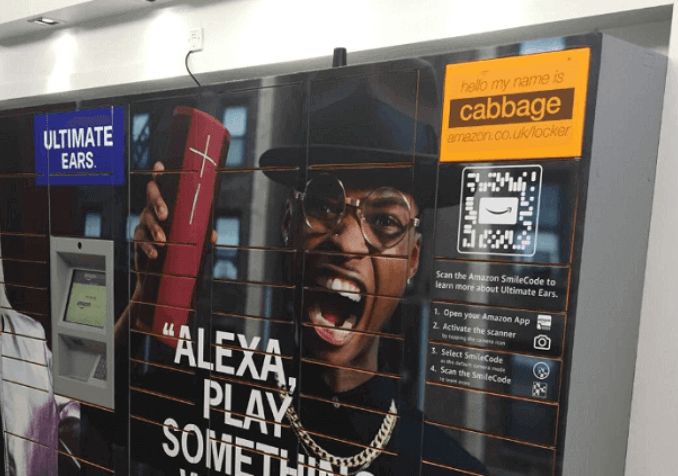 Here SmileCode prompts the end-users to get details about the product—Ultimate Ears. This is similar to a product QR Code that shows detailed information on a product.
2. To avail discounts and special offers
Amazon's delivery packages now feature a SmileCode. It reads 'Scan here for EXCITING OFFERS'. Hence, it shows various deals to the customers.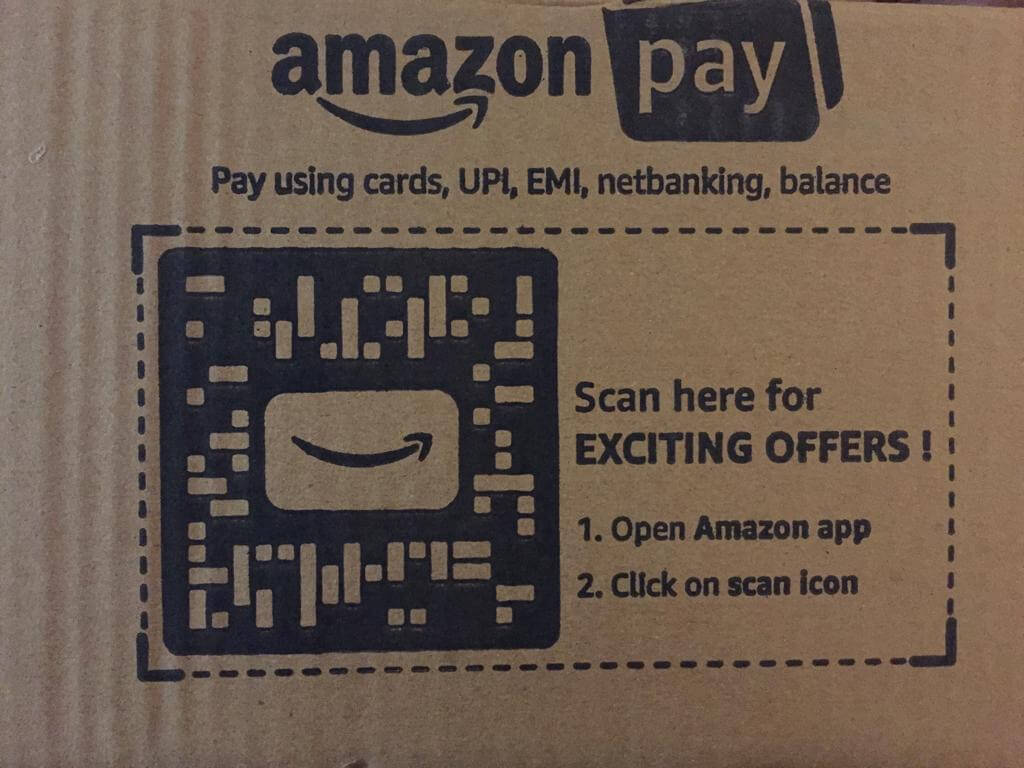 By scanning this SmileCode, customers can see special offers available to them in the Amazon app.
Also, SmileCodes might enable people get discounts at Amazon Restaurant. It is an online food ordering service in the US and London.
3. To retrieve the security code for Amazon Locker
For the uninitiated, Amazon Locker is a self-service delivery/return service by Amazon. It helps buyers choose a Locker location as per their convenience. And retrieve/return their orders there with a unique serial code.
These lockers might now have SmileCodes to help users get their unique serial code.
How to scan Amazon SmileCodes
Unlike QR Codes, SmileCodes are not scannable with QR Code reader applications.
They are exclusive to Amazon users and are scannable only with the Amazon app. So you'll first need to have the Amazon app installed on your smartphone. In case you don't, here are the download links for App Store and Google Play Store.
If you already have the app, make sure it is updated to the latest version.
Once you install/update the app, follow these steps to scan the SmileCode:
1. Open the Amazon app on your smartphone and click Scan icon adjacent to Amazon Pay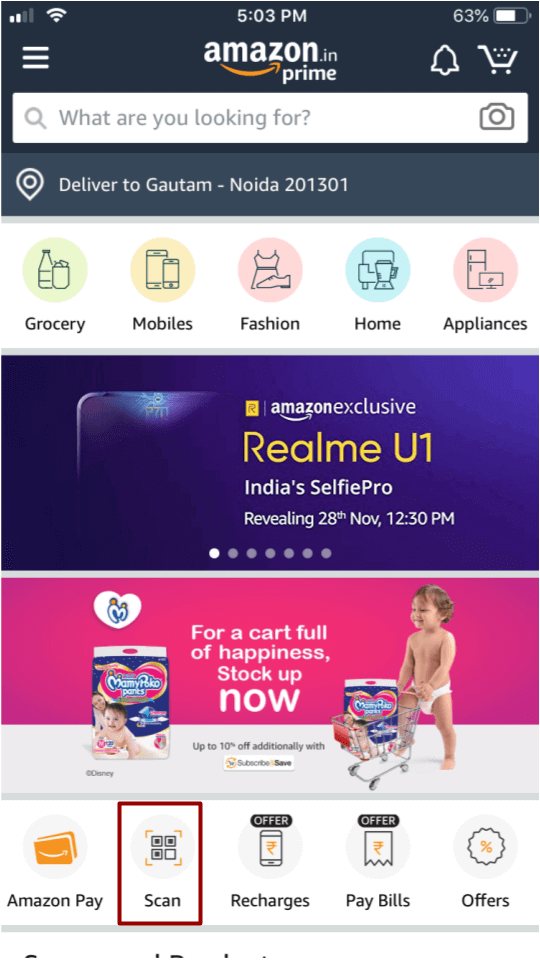 2. This will launch your phone's camera

3. Next, hold your phone parallel to the SmileCode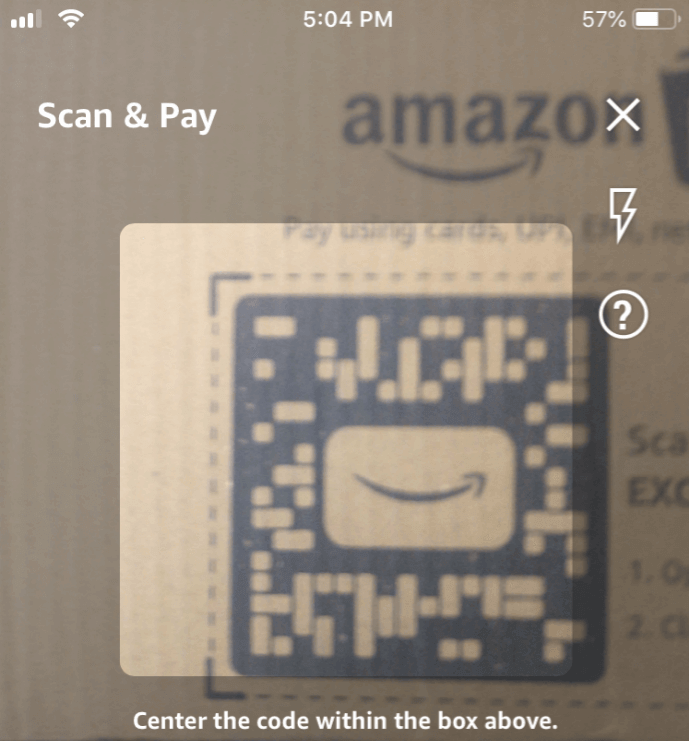 Scan will finish within a few seconds and will redirect you to the landing page.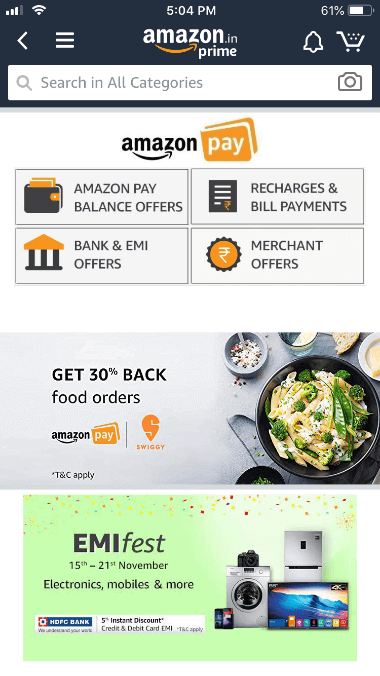 That's all you need to know about Amazon SmileCodes.
They do not only make it easier for people to get relevant information but also avail discounts and special offers. Therefore, we are expected them to gain immense popularity soon.
If you still have any questions, feel free to ask them in the comments below.
[cta-subscribe]