Like Mumbai, Mysore, and many other cities, Delhi will also have QR Codes in taxis. Come May 2018 and the details of drivers of autos and taxis will be available on mobile phones of commuters. All they need to do is scan the QR code pasted on the headrest of the driver's seat.
To retrieve the information users will have to scan the QR Code. The Himmat Plus app developed by the Delhi Police is quite helpful for scanning the codes. It is available for download on the Play Store.
It is now compulsory for every taxi and auto to have QR Codes as directed by the State Transport Department. In fact, only those vehicles will get permits which have QR Codes in them.
This will help commuters in getting all the information about the driver. Any user can access further information after scanning the QR Code. Details including the driver's name, vehicle badge number, address, and photo.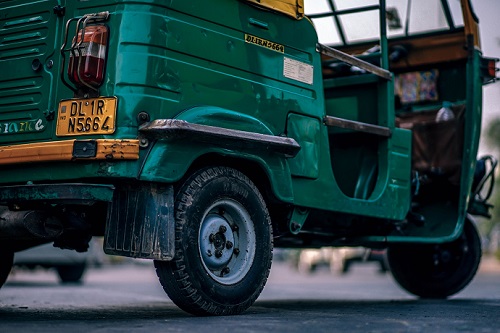 By such an initiative, the Government wants to make travel safer, especially for women. After getting the photo, it becomes easier to check whether the driver is also the owner of the vehicle.
They can also text the details to their friends, family, and authorities. It gets convenient to track the vehicle after receiving the details.
Along with the QR Code, the registration number of the vehicle is also displayed in the car. Thus, the rider can note and share the number as well. This will aid in bringing down crime rates and in bettering travel experiences.
This is one way how India is using QR Codes for several use cases.
[cta-subscribe]