Dewan Housing Finance Corporation (or DHFL) is one of the largest home loans and housing finance company in India. In a recent newspaper advertisement, DHFL added a black-and-white QR Code which got us interested. We decided to analyze if the advertiser had followed all the best practices of a QR Code campaign.
DHFL Newspaper Advertisement with QR Code
1. Clear call-to-action below the DHFL QR Code
DHFL did well in adding a clear call-to-action text "Scan this QR Code to download the detailed Audited Financial Results for the Quarter/Year Ended March 31, 2014". This CTA will tell the target audience exactly what they can expect when the code is scanned. Potential investors of the company or existing shareholders interested in the financials of the company can easily view the results on their smartphone.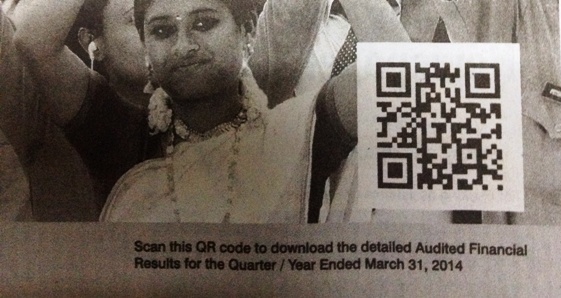 2. The DHFL QR Code is trackable
In another good move, DHFL advertisers have used a trackable QR Code which allows the company to analyze the impact of its advertisement across the its target geographies. The company will be able to analyze how many people scanned the code by cities and type of device used. This analysis can help the brand in better targeting its audience.
3. Financial results page is not mobile optimized
On scanning the DHFL QR Code user is directed to a landing page that displays the financial results as promised. However, the page is not optimized for mobile devices and the user will have to zoom in to read the data. The page expectedly displays well on a tablet device.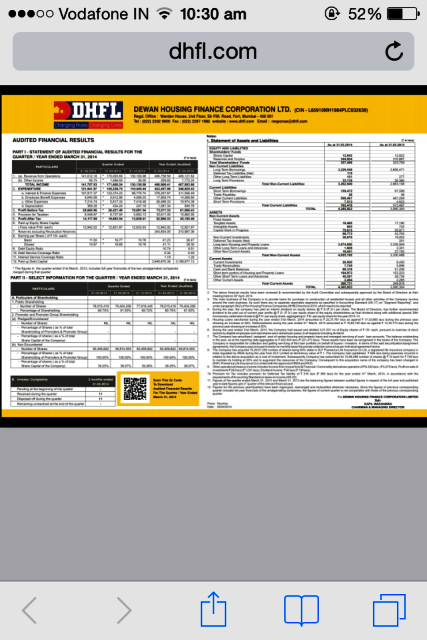 Portrait View of the Landing Page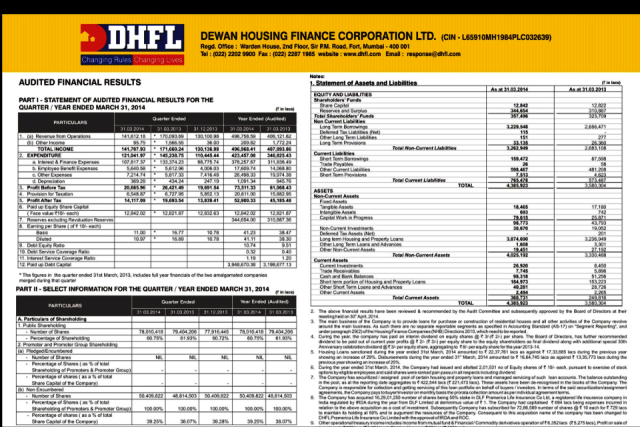 Landscape view of the landing page
Evaluation Score: 3/5
[cta-subscribe]