I'm sure somewhere in a cupboard in your room, you have a big file will all your academic documents.
I have one too.
I remember carrying my file to every college I went to apply for admission. My biggest fear while carrying these documents was losing them. What if I leave it on the train? Or the cafe I sat in to have a cup of coffee?
Getting your original documents back once you've lost them isn't a piece of cake.
Now, grade 10 and 12 (high-school equivalent) government school students from Bhopal (India) will face no such issues.
Madhya Pradesh Secondary Education Board QR Code
The Madhya Pradesh Board of Secondary Education, India is set to launch QR Codes for over 20 lakh (2 million) class 10 and 12 students.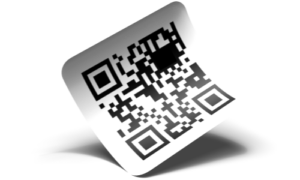 The student's each duplicate or proxy mark sheet will contain a unique QR Code. These QR Codes will link to the students' original documents. Using a mobile app, students can scan the QR Code to access their mark sheets and school documents.
Instead of carrying original documents, students can share the QR code wherever necessary. The QR Code will also allow these students to view their passing certificates and migration certificates.
Moreover, authorities can scan this QR Code on the duplicate documents to verify them.
"A meeting will be held soon for approval of the Board." – S R Mohanty, Chairman, MP State Board.
This is one way how QR Codes can be used in education sector.