You've probably used a QR Code to make payment. QR Codes are used for a wide range of use cases in industries such as marketing and retail across countries like China, India, and Africa.
A lot of businesses are now using QR Code One of the main reasons is—they have negligible set-up cost.
To support this mode of payment, FNB announced the addition of QR Code payments in its banking app.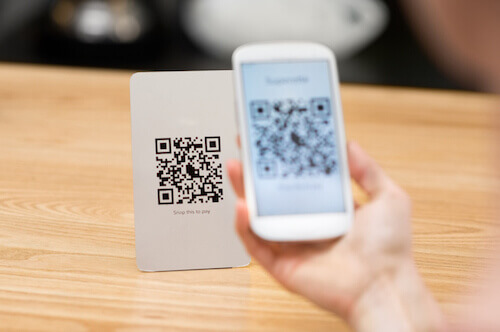 FNB (First National Bank) is a South African bank and is counted among the country's 'big four" banks.
In January 2019, FNB announced the expansion of digital payments system. Under this, customers and businesses can make and accept QR Code payments via FNB Banking app.
Raj Makanjee, Retail CEO, FNB said:
"We are rapidly expanding our digital payments ecosystem by providing helpful digital payment solutions to customers."
This makes FNB the first bank in South Africa to integrate QR Code payments in its app. This step has given customers another option for digital payments.
How will FNB QR Code Payments work
To use this feature, one will have to be a FNB customer with bank's app on her smartphone.
One can enable 'San to Pay' widget of FNB app on the smartphone.
Alternatively, one can also follow these steps:
1. Open FNB app on the smartphone
2. Select Payments option
3. Login and select FNB Pay
4. Click Scan to Pay
This service is powered by Masterpass—digital payments service of Mastercard.
Mark Elliott, Division President, Mastercard, Southern Africa said:
"We are excited to partner with FNB. This will accelerate the adoption of digital payments in South Africa using Masterpass' existing QR Code infrastructure."
Businesses can also start accepting payments by following these steps:
1. Log in to the FNB Banking app
2. Click Speedpoint
3. Register and begin utilizing the service within 24 hours
Businesses can also display the QR Code within FNB app. They can also email the QR Code, print it, or even share it via social media.
QR Code Payments by FNB will make a cost effective means for businesses to accept digital payments. Even those who aren't FNB can open an account to get started.
That's all you need to know about FNB launching QR Code payments.
What are your views on this move? Share them in comments below.