Food safety is a controversial topic especially when it comes to Genetically Modified Organisms (GMO).
For the uninitiated, a GMO is any organism whose genetic material (DNA) is altered via genetic engineering.
There is an ongoing debate on the benefits and adverse effects of GMO food products. Some say that GMOs increase crop yield and pest resistance. Whereas others claim that they have cons such as allergies and antibiotic resistance.
However, it is important that consumers must know if they're eating GM food. And food and beverage industries must be transparent about their products.
To address this issue, United States Department of Agriculture (USDA) released regulations for the mandatory disclosure of foods produced via GMO. USDA calls these foods as 'bioengineered foods'.
"The final rule increases transparency of our nation's food system. And ensures clear information and labelling consistency for consumers about the ingredients in their food."—Sonny Purdue, Secretary, USDA.
What is USDA's rule for GMO food
USDA has released final rule for food that is genetically modified or has GMO ingredients. A food producer marketing such foods can comply with the rule in any of the four following ways:
1. Clearly provide all the GMO information witten under product's nutritional information
2. Include USDA's symbol for 'bioengineered food'
3. Add a QR Code to product packaging which consumers can scan with their smartphones. This QR Code will redirect people to see food's in-depth GMO information
4. Include the option of sending text message to the manufacturer to get more information
Food manufacturing companies will have to comply with the rules by Jan 2022.
However, food products having five percent and above GMO ingredients will trigger USDA rule. Others will simply not need to follow any of the four methods.
There is still a debate on whether the established rule does justice to the consumers or not. But the fact is that food manufacturers will need to comply nevertheless.
Also read how the USA introduces SmartLabel QR Code in 2015 to provide product information to users.
Why create a GMO QR Code
Adding a QR Code to product packaging will probably be the best way to provide GMO information. This is because:
1. Providing detailed GMO information via product packaging can be impractical. This is because of limited printing space of packaging
2. Though symbol for 'bioengineered food' will indicate presence of GMO, it will not provide any information
3. Even if the manufacturer adds the option to send text message, not many people will do it. This is because they'll have to take out their phone, open it, type number and text, and send it. This requires both time and efforts. And many people will simply skip doing it
So adding a QR Code that leads to product's in-depth GMO information is more feasible.
How to create a GMO QR Code
You'll need an online QR Code generator to create a GMO QR Code. Using Scanova for demo purpose, here's a step-by-step guide on how to create one:
1. Go to Scanova's Product QR Code generator
2. Start customizing the landing page by adding title, banner images, and text. You can add as much as text as you want and even add additional text boxes from layout elements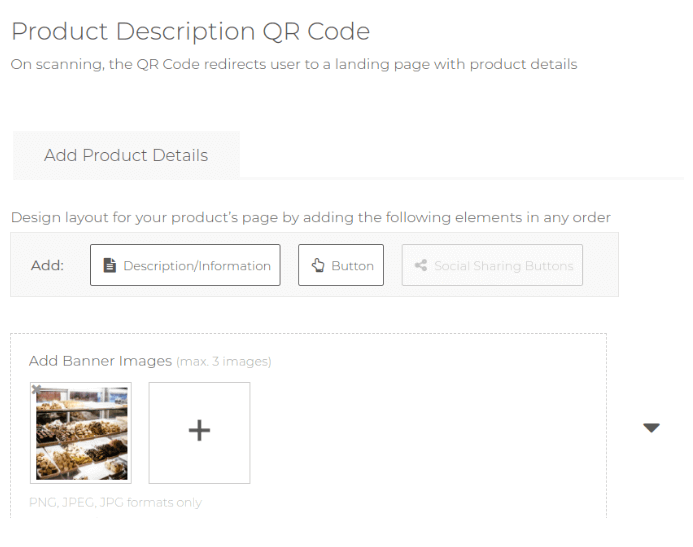 3. Next, you'll have the option to 'add button'. You can use this button to redirect people to visit your website, watch a video, or even view an image gallery

4. In addition, you can also add social sharing buttons such as WhatsApp, Facebook, and Twitter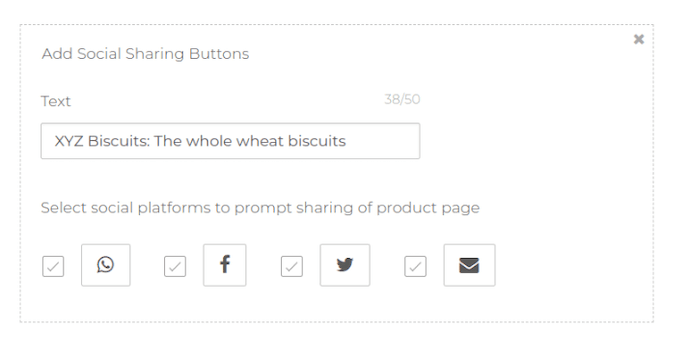 5. Once you've added all the information, click 'View Landing Page Preview' to see how the page will look like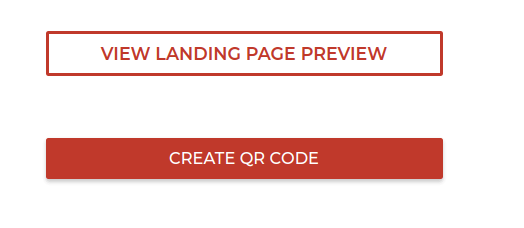 6. If everything looks fine, click 'Create QR Code'
7. You'll see three QR Code designs with option to Customise and Download. Proceed with any of the options you want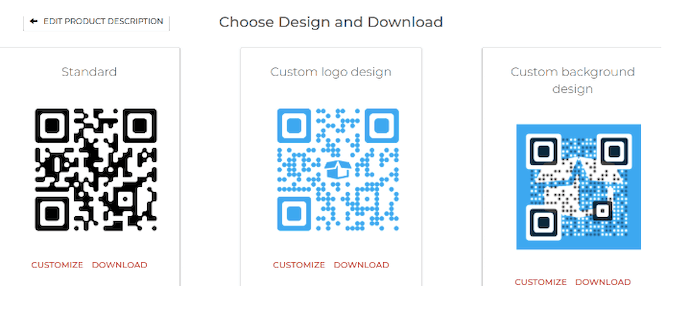 8. Once your QR Code design is ready, click Download
9. You'll see a pop-up prompting you to sign-up for a 14 day free trial. Note that you'll need to sign-up to be able to download your QR Code
10. Once you sign-up, click Download
That's it. Now that you have your GMO QR Code, you can print it on your product packaging.
That's all you need to know about GMO QR Code.
[cta1 caption="Create your first QR Code" content="Create a visually-appealing and dynamic GMO QR Code for your products." buttontext="Create QR Code now" destination="https://scanova.io/design-qr-code-generator.html#/create/product&utm_source=yt_pr_gmo-qr-code_bod&utm_medium=blog&utm_campaign=content" image="http://scanova.io/blog/qrcode-29-2/"]
What are your views on USDA's rule? Share them in the comments section.