You are an architect who wants to engage their clients via their project proposals. But you are facing some challenges.
To give a design proposal to your client, you have to manage heavy construction documents. This consists of permitting information, revision date for a set of drawing, amongst others. And since this information is always subject to change, you have to pay a high reprinting cost.
Also, as you go on to publish your work in a magazine/journal, only few of your sketches are published for demonstration. You do provide the links of your designs or link to your web, but you have no record of how many people actually opened it.
Same goes with the link of your online software/cloud, upcoming show appearances and conferences, video links of earlier projects etc. that you mention in your project proposal.
But, technology offers a solution to everything — here's a solution for you too to resolve all these challenges.
Many architects across the globe are now using QR Codes to make their projects more actionable. And ensure high efficiency and trackability of their project proposals.
Keep reading.
A. Why Architects should use QR Codes
As you know, QR Codes are 2D barcodes that can link unlimited information. You can link multimedia content such as images, graphics, presentations, video clips, amongst others.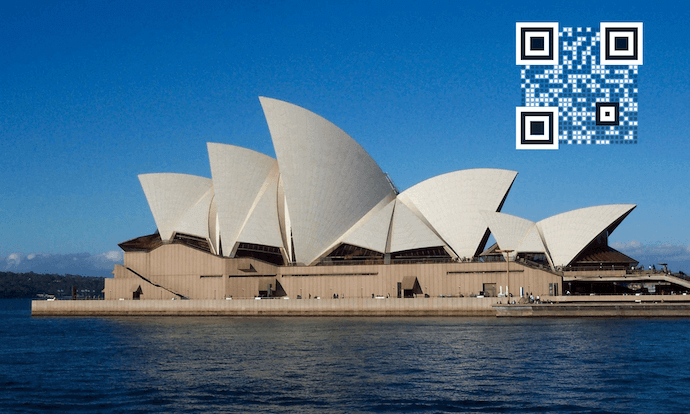 You must have seen QR Codes in payments, museums, product packaging, events, and many other areas.
Your clients just need to scan the QR Code via their smartphone to access the linked information.
As architects, you can use QR Codes in the following applications:
1. Magazine Proposals
Here, in published work items, you can give additional information such as details about your project and web links.
Plus, you can use QR Codes in business cards to provide instant links of your contact information
2. Client Proposal
Here, you can use QR Codes to show your design solutions, files, and folders while sending a proposal to your client.
Plus, you can demonstrate samples of your earlier work/ projects that you have undertaken
3. Construction Sites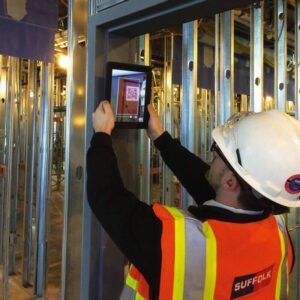 You can use QR Codes to show videos and other presentations of your project on construction sites.
These are just a few of the possibilities where QR Codes can be used.
Plus, with Dynamic QR Codes, you can edit the content anytime you want. Plus, you can also track the scanning activity of your QR Code. That is, you get data on the region, district, browser, application etc that scanned your QR Code.
With these benefits, QR Codes are already being used by architects in various countries.
B. How architects are using QR Codes: Some Use Cases
Here are some examples of how architects are using QR Codes:
1. QR Codes for Project Information
You can simply link your project information like— product installation for the sheet's content, appropriate Code issues, links to product discussed in meeting etc.
Through this, you can save a lot of paper. And also make your links actionable.
Here is an example:
a. New York, United States of America
New York City Mayor, in February 2011 proposed a plan to put QR Code on all NYC building permits. It was implemented in 2012 and QR Codes linked the following information:
Ongoing projects
Any complaints or issues related to that location
Violation of any rule done in that area
Users just needed to scan the information to know the details.
The idea of QR Codes is quick and easy and has a pointed purpose.
—Robert LiMandri, Commissioner of New York City's Department of Buildings
The information is stored in building-permit-specific URL that is encoded in the QR Code. And it is located in the Buildings Information System —the Department that caters to Building's main database of New York.
2. QR Codes to show drawings and designs
Here, you can add your doodle page, concept images, samples designs, or other demonstrations shown during the meeting.
Your clients just need to scan it via their smartphone to view your design solutions.
Here is an example:
a. Ontario, Canada
Allan Avis Architects is a construction firm that uses QR Codes to its design blueprints. It links detailed information on the drawing. Besides, any new additions to the set of drawings is also included in the QR Code.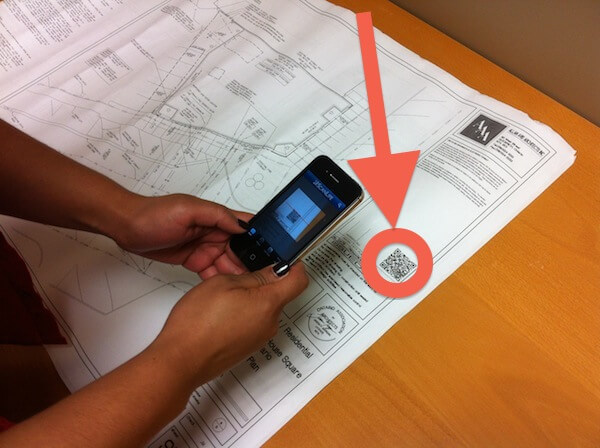 New additions made to the drawings are also encoded in the QR Code. This constantly keeps the workers at the site updated on the changes.
b. United Kingdom
A UK based architecture and construction firm named Costain and Laing O' Rourke added QR Codes to its blueprints. Its project was to remodel the Bond Street Station in London.
When scanned, the QR Code directs users to an external website. And lands them to the webpage which is connected to document management system.
Here, the users can then get details on the drawings. Details in green text meant that the drawing was up-to-date. While that in red color meant a warning indicating the drawings have a revised version.
"Currently, there's nothing in place that stops people using an incorrect drawing on site; there's a gap there that can be closed and the feedback I've had from senior engineers is that this (QR Code) technology can fill that gap."
—Tom Jamieson, Graduate Engineer
3. To show architecture news and latest designs
Many magazines and journals today use QR Codes to show the latest designs in architecture. And the published works of various architects.
The QR Code when scanned, directs them to a website link where designs are encoded.
See this example:
a. United Kingdoms
Architecture Today is a United Kingdom based magazine for architects. It has in-depth stories of building and latest architecture news.
Besides, it also consists of published work of artists, new trends in designs, inspiring stories, etc.
The magazine has it own QR Code. Upon scanning, the users are redirected to the website link of the magazine.
This way QR Codes are used in architecture magazines and journals.
C. How to create QR Codes for your purpose
So now you know that QR Codes can actually improve your project efficiency. The next question comes— how to create QR Codes.
To answer this question, you first need to be clear about your purpose of creating a QR Code. And the number of QR Codes you will need.
If the number of QR Codes you need is low, then you can use any professional QR Code generator tool such as Scanova.
Also read: Comparison between best QR Code generator tools.
1. Different QR Codes for different purposes
Here are some examples of which category of QR Code you can use for your purpose:
Note that you can create both Static and Dynamic QR Codes here. However, it is recommendable to use Dynamic QR Codes for tracking and editing purposes.
Also, you can know more about how to create QR Codes here.
However, if your use case requires high number of QR Codes, then you need a bulk QR Code Generator tool. Here is a detailed guide on how to use QR Codes in bulk.
Note that while creating QR Codes in bulk, you can only create Static QR Codes which are permanent.
So, by now you know that QR Codes can actually make your work rich, actionable, and engaging. In this era dominated by smartphone technology, you have now got enough reasons to use this technology to the fullest.
Create QR Codes now before you send your next project proposal.
[cta1 caption="Create QR Code for your project proposals" content="Create a visually-appealing and dynamic QR Code to engage clients better." buttontext="Create QR Code now" destination="https://scanova.io/design-qr-code-generator.html?utm_source=smb_sd_qr-codes-for_architects_bod&utm_medium=blog&utm_campaign=content#/chooseqr/" image="https://scanova.io/blog/wp-content/uploads/2016/12/qrcode-8.png"]