On Aug 13, 2018, Singapore launched PayNow Corporate. It is an extension of peer-to-peer funds transfer service—PayNow. PayNow Corporate allows Corporates, Businesses, and Singapore Government to make and receive payments with their Unique Entity Numbers (UEN). It aims to enhance the way one sends and receives payments from customers or business partners.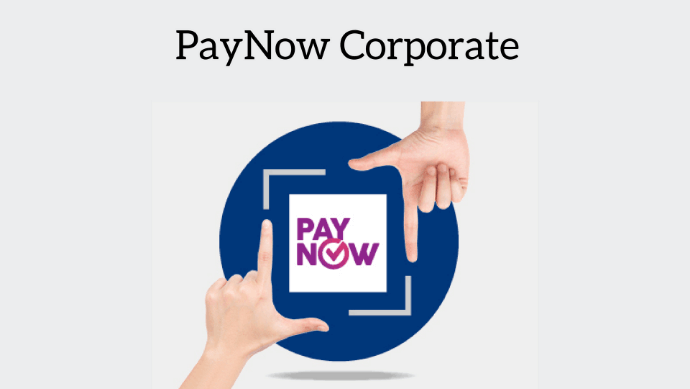 There are seven participating banks with PayNow Corporate. These include: Citibank, DBS Bank/POSB, HSBC, Maybank, OCBC Bank, Standard Chartered Bank, and UOB. The corporate customers of these banks will be able to use National Registration Identity Card (NRIC) to transfer funds.
What are the Benefits
There are three chief benefits of PayNow Corporate:
a.

Secure
PayNow Corporate doesn't require one to share the business details or bank account number. Hence, it makes fund transfer safer and easier.
b.

Fast and Convenient
It transfers the payments to one's SGD Corporate account instantly.
c. Cost Saving
It helps you avoid transaction fee that arises due to processing cash and cheque payments.
Besides these benefits, a QR Code option is also made available. It gives the users option to receive payments through that QR Code. The PayNow QR Code is a part of the National Standard for QR Code payments, SG QR.
How does PayNow Corporate work
It works in two ways— to make payments and to receive payments. Keep reading to know how to go about it.
A. Receive Payments
One will have to follow these steps to receive payments:
Register the UEN and UOB SGD Account you want the payments to be made for

Generate the QR Code for your UEN (One can generate QR Code via BIBPlus)
Note that UOB will assist the generation of QR Code for them to be included in bills/ invoices
Receive the notifications for inward payments email or SMS while you sign-up for UOB Alerts
B. Make Payments
Two simple steps will help you make payments with PayNow Corporate:
Ask the payee for his PayNow ID. Note that for this to happen, the payee will have to be registered with PayNow

Use electronic channels such as BIBPlus or BIBPlus Mobile to make payments
This is onw way how Singapore is using QR Codes.
That's all you need to know about PayNow Corporate.
[cta-subscribe]