On May 24, 2016, Pizza Hut in Japan announced that it will be testing order taking robots in its restaurants. The robot, named "Pepper", is an outcome of a deal between Pizza Hut and MasterCard. It aims to promote MasterCard's MasterPass digital wallet.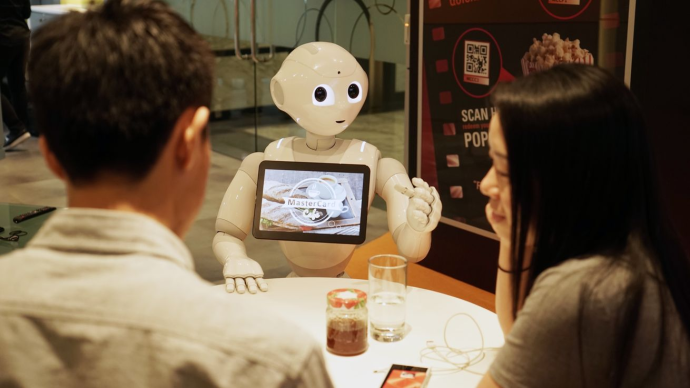 Guests can initiate an order with Pepper either by scanning a QR Code on the tablet that it wears. Or even by clicking on the Pepper icon on MasterPass wallet integrated with the tablet. The guests can also simply greet Pepper and start a conversation.
Pepper has the ability to detect the guests' emotions and make suggestions on what to order.
Core to our digital transformation journey is the ability to make it easier for customers to engage, connect and transact with Pizza Hut.With an order-and-payment-enabled Pepper, customers can now come to expect personalized ordering at our stores. Reduce wait time for carryout. And have a fun, frictionless user experience—Vipul Chawla, Managing Director, Pizza Hut Restaurants Asia
Also read how restaurants are using QR Codes to engage customers.
In its announcement, Pizza Hut added that robots in selected Asian outlets will start interacting with customers and taking orders by the end of 2016.
That's all you need to know on Robot pepper is using QR Codes to take orders in Pizza hut. What are your views on it? Share them in the comments.
[cta-subscribe]