You know what a QR Code is. These 2D barcodes have been around for years now. Just like traditional barcodes, they store information. But that's not all. They go a step ahead of barcodes to offer many other advantages.
For example, high data storage capacity, editability, and trackability. And the most remarkable feature of QR Codes is their fast scanning ability. This was one of the chief factors behind their development in 1994 by Denso Wave Corporation.
QR Codes have gained immense popularity since the last decade. Here are the three chief reasons behind that:
A. How QR Codes gained momentum
First, increase in smartphone penetration. It increased from 59.01% in 2017 to 78.5% in 2020. Along with that, smartphone companies increasingly started adding QR Code scanning feature to the devices.
Second, access to high-speed mobile internet. Internet penetration has increased globally. As per the statistics, about 62% of the world's population was using the internet in 2021. In fact, the annual growth rate of internet users stands at 4.8%.
Third, the COVID-19 pandemic increased the demand for contactless technologies across the globe. And QR Codes being both contactless and economical gained immense popularity amidst the pandemic.
Thanks to these factors, QR Code usage has been soaring immensely. In fact, 2021 was known as the 'Year of QR Codes'. After all, QR Codes were seen everywhere from brochures and tickets to the sky.
In this article, we'll see an overview of what QR Code trends surfaced in 2021. You can even download a free e-book on the same here.
B. QR Code trends in 2021
1. QR Codes projected on buildings
Various popular giants projected QR Codes on building to grab their audience's attention and engage them. For example,
a. Warner Brothers executed a QR Code campaign in Canada to promote its movie Matrix. It required people to visit certain locations to scan the film-branded QR Codes. Doing so helped them get an entry to the event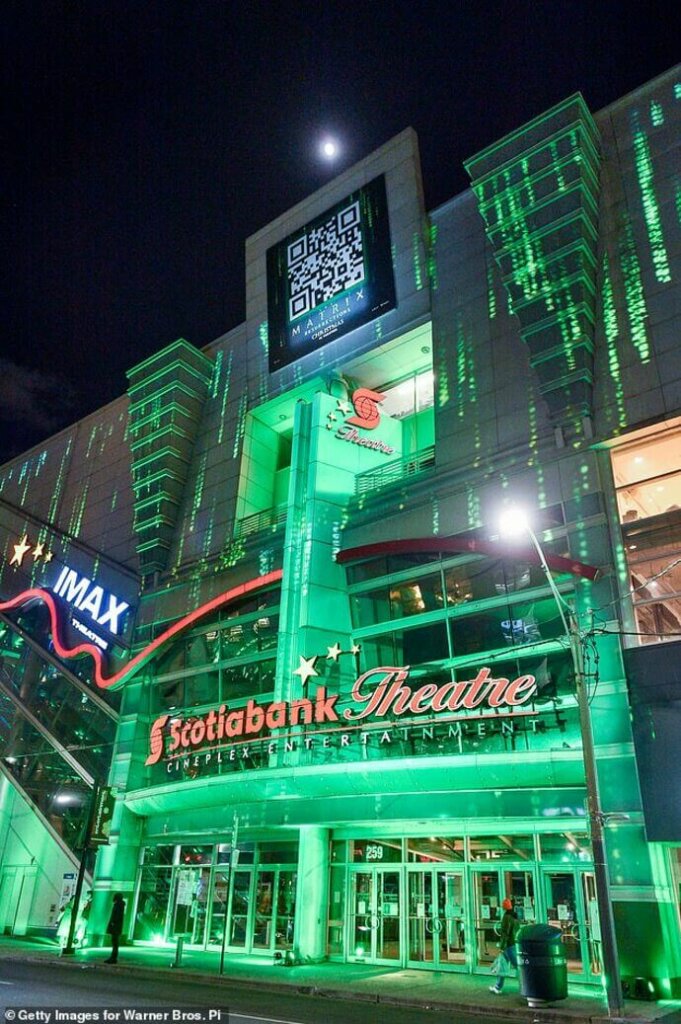 b. In Jun 2021, Kanye West projected the image of a jacket with QR Code at some buildings in New York, Chicago, and Los Angeles. On scanning the QR Code, people could order the jacket from the official website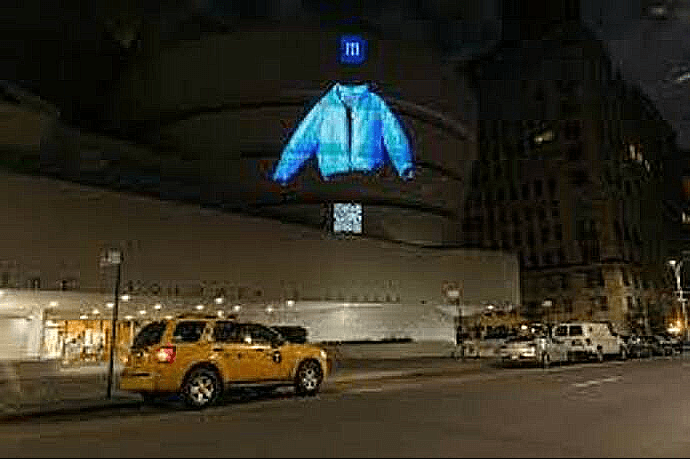 2. QR Code projected in the sky via drones
Many brands used drones to project a large, scannable QR Code in the sky. These QR Codes immediately grabbed people's attention and got them to scan the projected image.
a. Nike Jordan Store in Dubai celebrated and promoted its opening via QR Codes. They used over 600 drones to project a QR Code at the Dubai frame. On scanning it, people could see more information about the store
b. Travis Scott lit up the sky with a QR code over the stage where he performed. It was done to release the pre-save link for an upcoming music video for the audience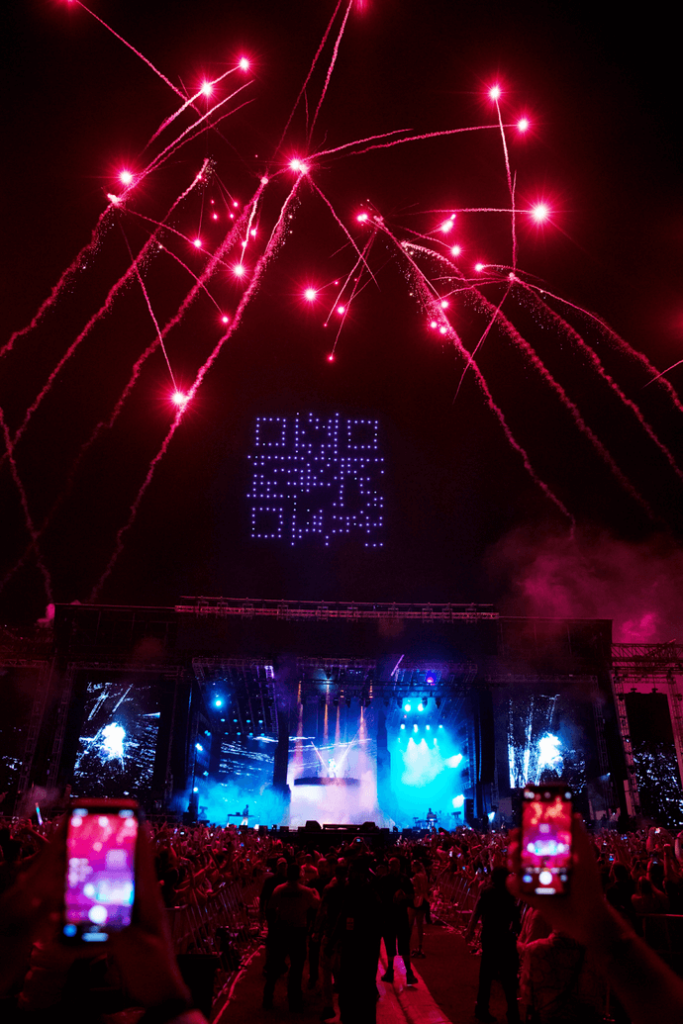 3. QR Codes as a gateway to Augmented Reality
QR Codes have started picking up as a tool to allow people to experience AR. And in 2021, many companies leveraged it to help customers witness AR in physical settings. Here are some examples of the same:
a. In Dec 2021, Westminster City Council, London, inaugurated 'Westminster Elves' project. They installed QR Codes at four different locations in the city. On scanning, the QR Codes launched a microsite. This took users to Westminster Elves via AR to bring a fun and festive Christmas experience
b. Nespresso, the global coffee brand, also used AR in Dec 2021. They ran 'Gifts of the forest' campaign to promote their forest coffee range
The company added paper models depicting parrots under nestles with foliage and flowers. It contained a QR Code which, when scanned, seemed to make birds flutter out and leaves spread across the store facade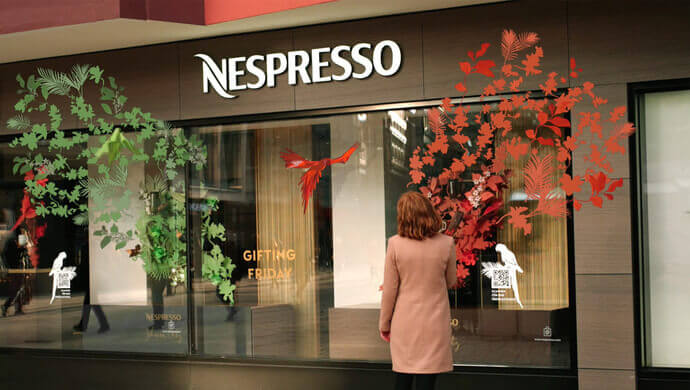 4. To provide guides and self-guided tours to tourists
QR Codes were used by the tourism industry to provide an enhanced experience to the visitors.
a. The Department of Tourism and Commerce Marketing, Dubai, launched QR Code plaques. They added these to 54 locations in Nov 2021. On scanning, QR Codes took the visitors to the VisitDubai website for detailed information. It featured images and videos for each location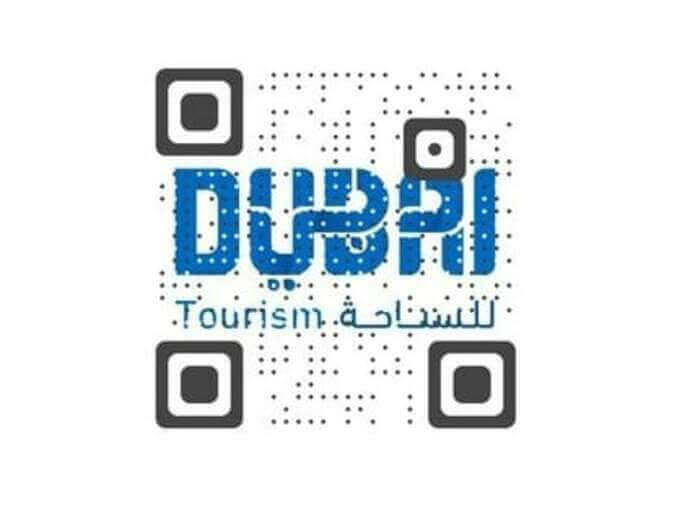 b. In Seoul, South Korea, the government placed QR Codes at all the riverside parks. These QR Codes redirected the visitors to a website dedicated to the park. The website helps visitors get audio guides, directions to the parking facility, convenience stores, etc.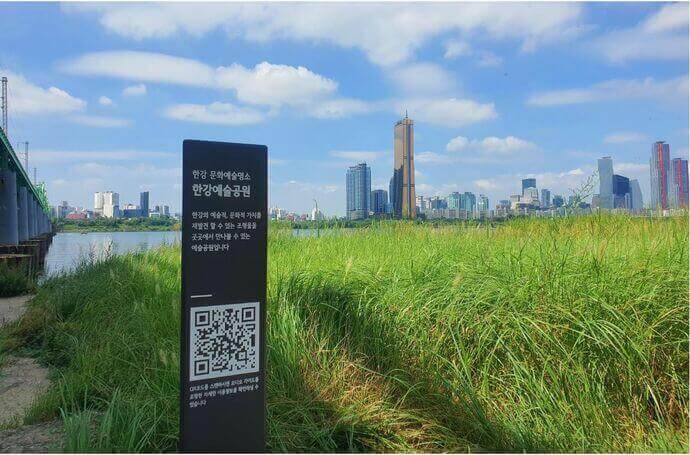 5. As the medium to access digital information
Ever since their conception, QR Codes have acted as a gateway to connect print media to digital content. And in 2021, many service providers used them to reduce the burden on their customer service agents.
a. Big Picture 360, a realty brokerage firm, launched QR Code-based solution to help a busy client. The QR Code allowed potential buyers to interact with it despite the availability of the agent. It also gives continuous listing updates to the buyers and leads data to the agents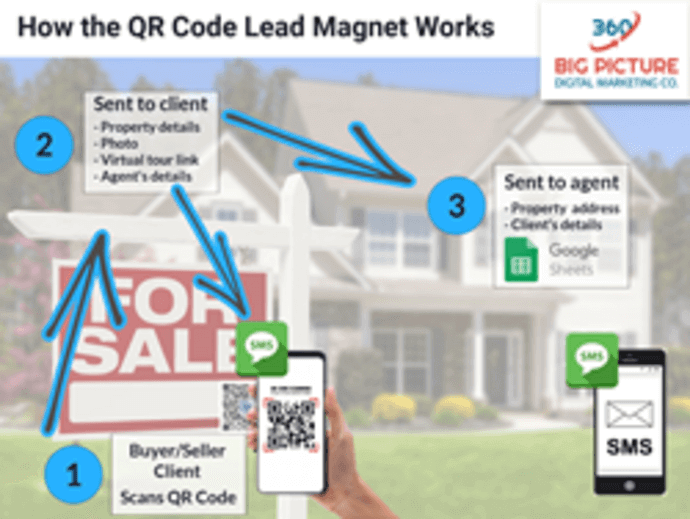 b. In Jul 2021, United Airline also used QR Code-powered virtual agency on demand. Scanning the QR Code allowed customers to bunk the lines and connect to a live customer service representative
Passengers could chat with the airline reps via video, call, or text in over 100 languages.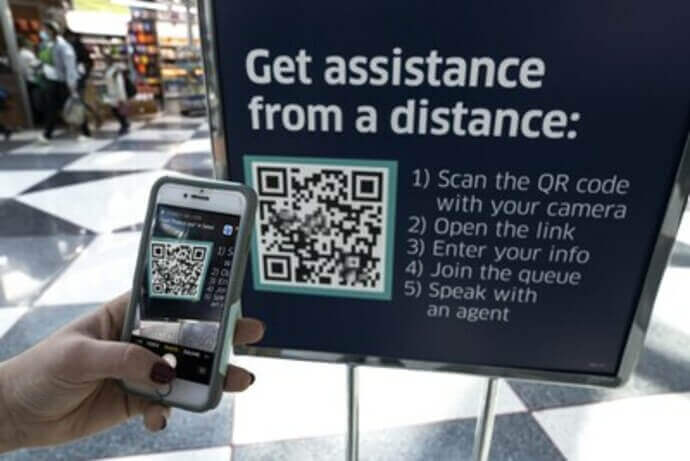 6. As a part of promotions
QR Codes are one of the most sought-after tools for marketing. Here's how various companies used them in 2021:
a. Facebook (now Meta)launched a QR Code-based campaign to support small businesses. It utilized storefronts to showcase many small businesses having their QR Codes. Their aim was to redirect offline buyers to online stores on Facebook and Instagram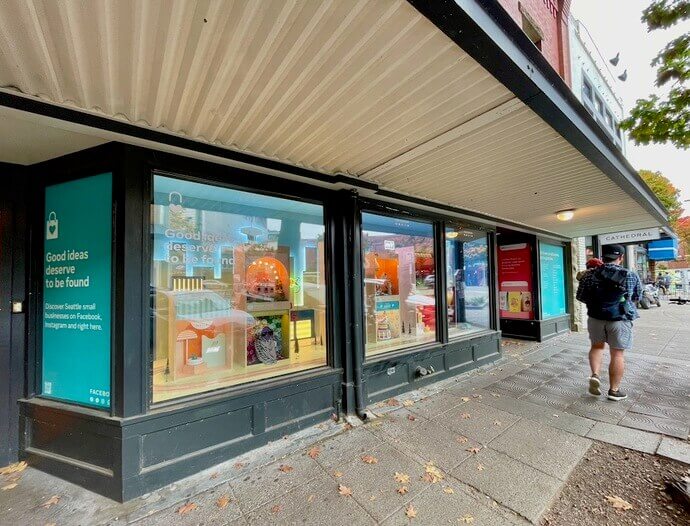 b. Shopify, the global e-commerce giant, also leveraged QR Codes in its 'Reimagine Retail Campaign'. The campaign featured QR Codes on all the assets. When scanned, these QR Codes helped customers shop at Australian stores from anywhere using their phone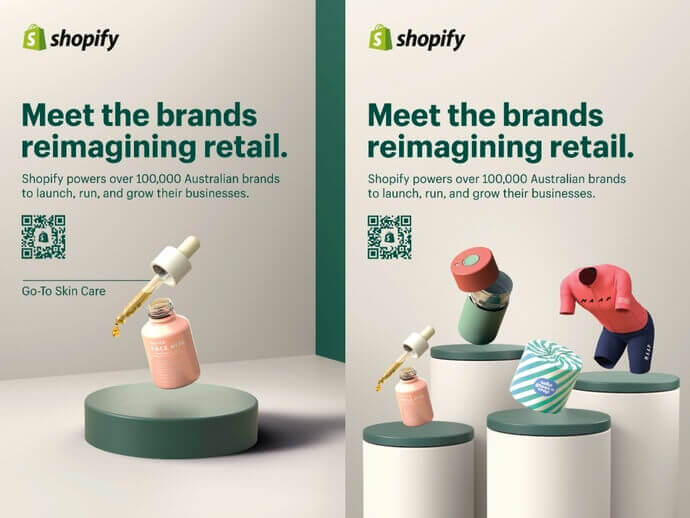 c. Sky Media also launched a pilot for shoppable ads. It had TV ads featuring a unique QR Code. On scanning it, the audience go to the brand's website via their TV screens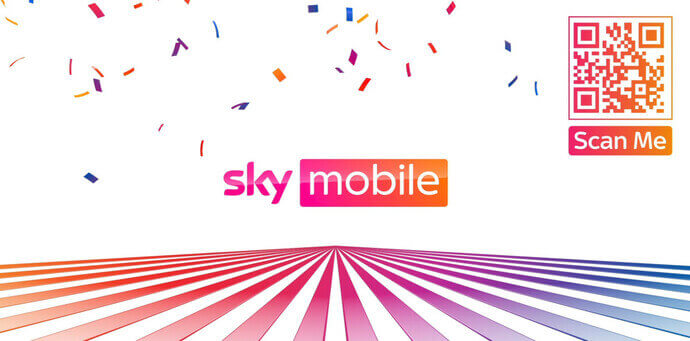 7. To raise awareness
You would have seen various brands sharing the causes they support and engage in. Many brands actually used QR Codes to maximize the reach of their awareness campaigns in 2021. Here are a few of them:
a. Norwegian Club Tromso IL launched the world's first jersey featuring a QR Code. It was aimed at defending human rights in Qatar amidst the Football World Cup 2022. Scanning the QR Code took users to a website with information on human rights with a focus on migrant workers' condition in Gulf country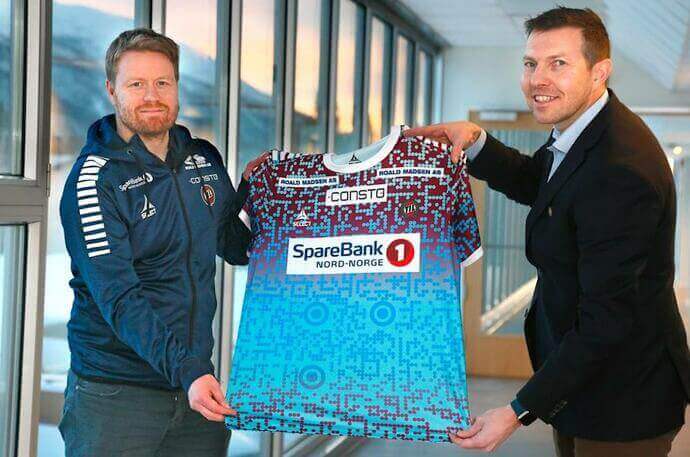 b. The US-based craft brewery, New Image Brewing, launched a beer called Pole Whacker in May 2021. Beer cans had a QR Code that took people to 'Know Where You Go' website. It was a program to make people aware of the avalanche safety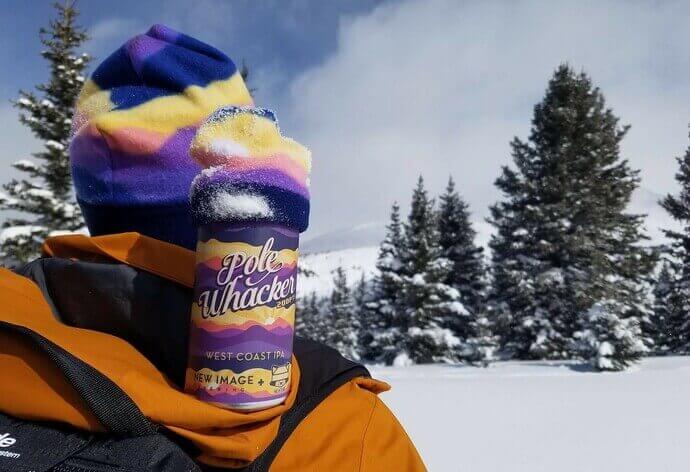 C. The prospects of QR Codes in the future
The seven QR Code trends above are not all. In fact, the team of experts at Scanova has curated a detailed report on major QR Code trends. It has more than 20 ways QR codes were used in 2021 and their expected trajectory in the future.
QR Codes have emerged as one of the best O2O tools for both business and customers. They are finding their way into new industries and use cases every day. Given the way they've become a mainstay, a growth in their usage is bound to grow.
As per a report published by Erricson in 2021, global smartphone users increased by 49.89% from 2017 to 2022. These numbers are expected to grow up to 17.84% by 2026.
With the increase in smartphone usage globally, more people shall have access to QR Code scanning applications.
These facts are supported by strong data-backed reasons in our detailed e-book. You can download it for free here and understand the present and future of QR Codes as per industry experts.