Easter is one of the most extensively popular and widely celebrated festivals. While it brings joy to individuals, it does so for businesses too. How?
Many businesses run various campaigns to boost their sales amidst the festival. From giving away discounts and deals to organizing fun activities, brands do it all.
You're probably planning to run a campaign this Easter. And you're looking forward to making it more fun and interactive with QR Codes.
But you're wondering—how exactly do I use a QR Code for Easter Celebrations?
In this article, you'll see five ways to make the most of the Easter Celebrations with QR Codes.
A. Five exciting ways you can use QR Codes for Easter
Easter holidays create opportunities for occasion-based marketing campaigns. And here's how QR Codes can help you make the most of your campaigns:
1. Attract and retain customers
If you run campaigns to give discounts and offers, you know they're one of the best ways to acquire customers. In addition to getting you new ones, they help you retain the existing ones too.
And QR Codes can help you run these campaigns even better. How?
The answer is simple! With Coupon QR Codes. Upgrade your ads, brochures, or flyers with Coupon QR Codes. When scanned, the customers can see the coupon along with a button to redeem it.
No need for them to remember the code or carry the coupon everywhere. And the simpler the process, the better would be the rate of redemption!
2. Plan an exciting QR Code Easter egg hunt
If you are ready to go the extra mile to level up your business, you can plan an egg hunt. Yes, you have read it right! It's a proactive marketing strategy that can increase brand awareness and engagement up to a considerable extent.
People love engaging with quizzes. Organize an egg hunt during Easter to enthuse your audience.
Here's how you can do it:
Create QR Codes having clues and imprint them on your campaign creatives
Next, put up the creatives at different locations. The participants will have to follow the clues to find the other creatives/solve the puzzle
And in the end, they win a prize!
This will create an interactive experience for your audience which translates to better engagement levels. And that's exactly what you need to register success!
People look for interesting ideas and content online during festivals. And if you have social media handles where you post such content or run a business, leverage the opportunity.
How? By increasing your social media followership. And a Social Media QR Code can help you do it in no time.
When scanned, it takes the end-users to a landing page with links to all your Social media accounts. They can then select their favorite one to follow you.
You can add this QR Code to your product packaging, invoices, or even promotional creatives. Your audience just needs to scan it and follow you.
4. Excite the customers with video guides
If you're into a business such as electronics, packaged food, or cosmetics, you may want to provide video guides or recipes to the customers. After all, when you guide them on product usage, customers get the most benefit out of it.
And when that happens, their likelihood of making a repeat purchase increases. QR Codes can help you share these guides easily.
You can create a Custom Page QR Code with text, images, and videos. When customers scan it, they'll see all the details on a mobile-optimized landing page.
You can add this QR Code on product labels or packagings with an appropriate CTA. For example, Scan here to see the user guide.
5. Keep your customers updated on exciting Easter offers
To keep your audience engaged, you must keep them up-to-date with what's coming next. But it's not possible to do that with the promotional creatives alone.
You'll have to change their content every time you need to roll out a new offer or information. But you need not worry about that with QR Codes.
QR Codes can be edited anytime. These are called dynamic QR Codes and can be edited for the stored data. Hence, you don't need to create a new QR Code every time you want to update the content.
That means, with the same promotional creatives and the QR Code, you can roll out new information. No need to incur repetitive printing costs.
B. How to create a QR Code?
You saw five ways how a QR Code can make Easter better for you and your business. Ready to create your first QR Code campaign? Get started today!
Using Scanova for a demo, here's how you can create a QR Code:
1. Go to Scanova and select the most relevant QR Code category for your use case. For a demo, we'll be creating a Website URL QR Code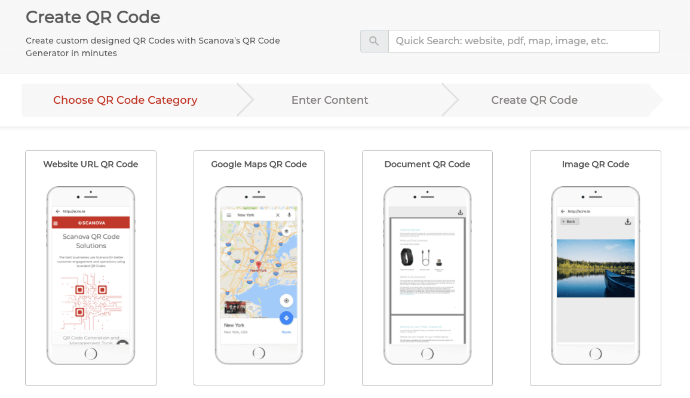 2. Select Website URL category
3. Enter the link to be encoded and click on Continue
4. Next, on the page that loads, name your QR Code and proceed ahead
5. On the next page, you'll see two QR Code design options. You can choose from Custom Logo and Custom Background design option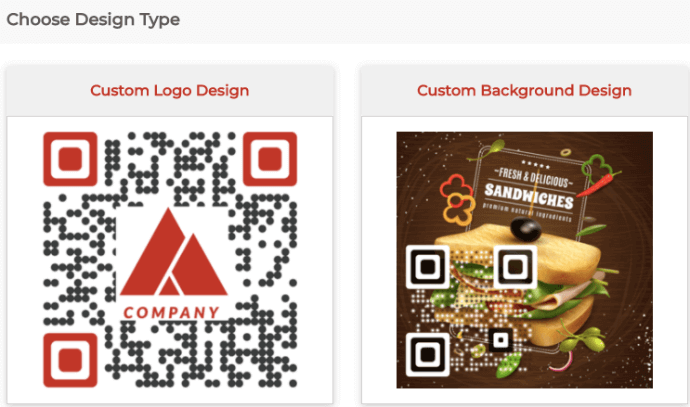 6. Once you've decided on design or no design (by not choosing either of the two design options), update the changes and proceed to download the QR Code
7. Now you'll see a pop-up prompting you to sign-up for a free trial. Note: you won't have to enter card details to sign-up
8. Once the sign-up is done, click Download
9. A window will pop up. Here, specify the image format and size for the QR Code to be downloaded. Once done, click on Export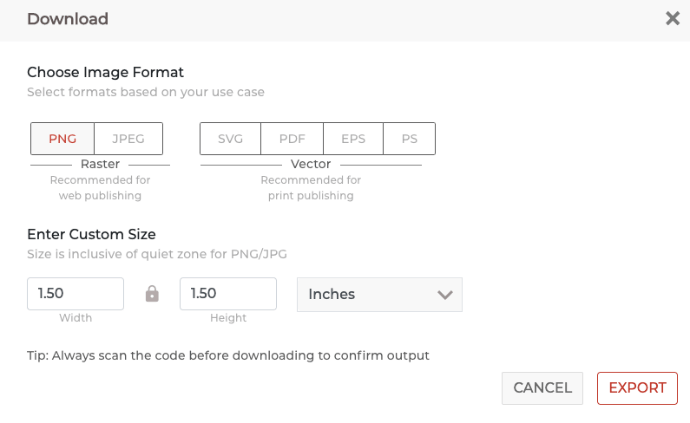 Your QR Code will be generated and ready to use!
Make your Easter Celebrations fun, exciting, and profitable for your business with QR Codes.
[cta1 caption="Easter Made Better with QR Codes" content="Get started with your first QR Code" buttontext="Create QR Code now" destination="https://app.scanova.io/qr/create?utm_source=dk_pr_qr-code-easter_cta&utm_medium=blog&utm_campaign=content" image="https://scanova.io/blog/wp-content/uploads/2016/12/qrcode-8.png"]