The whole world is facing the COVID-19 pandemic. To fight the virus, many nations have declared a lockdown. Plus, they are also encouraging citizens to practice social distancing.
WHO has also given some guidelines on how to maintain personal hygiene and safety. These are:
1. Avoid touching your face (especially eyes, nose, and mouth)
2. Wash your hands regularly for at least 20 seconds
3. Use a sanitizer in case soap and water isn't available
4. Avoid large gatherings and traveling abroad unless necessary
5. Seek medical help in case you have the symptoms
But lockdown is definitely a monotonous period. You are barred from going out. Hence, there are only limited options of fun and entertainment, which you can explore at home.
If you have run out of ideas of what to do, here is a fun way to keep yourself engaged. You know about QR Codes? They are 2D barcodes, which can easily be scanned via a smartphone.
And there are loads of things you can do with QR Codes. They are easy to create and use, and not at all capital intensive.
In this article, we will show you how you can use QR Codes in lockdown, in both a fun and productive way.
Keep reading.
A. Know a bit about QR Codes
You definitely must have seen a QR Code on product packaging. Or must have scanned one to make a payment.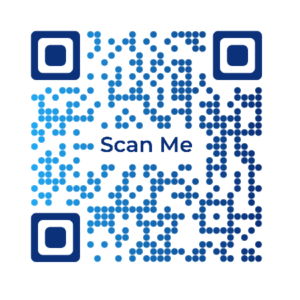 QR Codes today have become increasingly popular. Since they just need to be scanned, they deliver a contactless experience. And hence they are being widely used in social distancing and to fight coronavirus.
The best part is that QR Codes can link unlimited information. You can link any content to a QR Code. This can include a simple text, a beautiful image, and interesting illustration, your own website, or a creative video.
Besides, QR Codes can be very appealing to look at. You can add your favorite colors, a background image, and design the QR Code the way you want.
Furthermore, QR Codes occupy very little space. You can place them on a keychain and even on an apparel's tag.
Lastly, QR Codes can resist damage upto 30%. So even if you place a QR Code in a damage prone area such as on a terrace plant pot, it will still hold its capability to be scanned.
QR Codes are broadly used by marketers. This is because they digitize print media and make it actionable, interactive, and engaging.
We have given a brief about QR Codes. Now, let's go ahead to see how you can use these 2D barcodes to engage yourself in the lockdown period.
B. Some fun ways to use QR Codes at home
QR Codes will definitely drive away the boredom you are currently facing. In this section, we will show you how you can use QR Codes for entertainment and usefulness.
Also note that QR Codes have various categories depending upon the content you want to link. For example, if you want to link an image, then you should choose the category of Image QR Code. Likewise, it goes with all other categories.
Here is some ways to use QR Codes in lockdown.
1. Create a personalized 'Miss you' card for loved ones
You all are definitely missing hanging out with friends, family, boyfriend, and relatives. To express your love to them, you can do something extraordinary with QR Codes.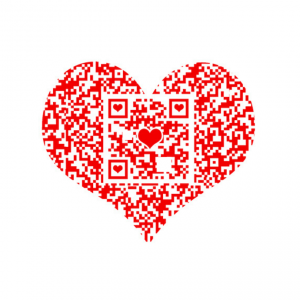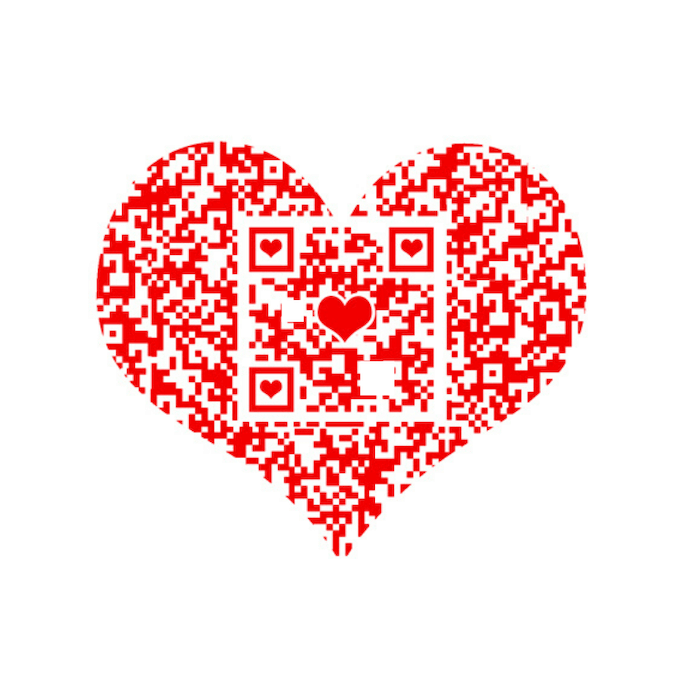 You can create a QR Code with a special text message. Or you can link images which remind you of beautiful memories. You can do this by creating an Image QR Code.
Or you can even create a Video QR Code. Here, you can link a memorable video.
Furthermore you can also create a Rich Text QR Code. Here, you can link a landing page with your personalized texts and images to the QR Code.
What's more is that you can even add design to the QR Code. For example, say you are creating it for your boyfriend. You can design it in red color and add a heart logo or a personalized text such as 'scan for something special' on the QR Code.
Once you create the QR Code, you can send it online to your loved ones. That is, you can share it via social media apps.
This will definitely bring a smile on the recipient's face!
2. Become more organized with QR Codes
It generally happens that the thing you are looking for is always found last. But the lookout for that thing results in a lot of unfolding, scattering, and throwing of things. Basically a lot of mess.
With QR Codes, you can get the thing you are looking for in a matter of a few minutes. And without any mess!
Here is how you can do it:
Say you have a lot of boxes kept in your storeroom. And each box has different items. You can simply place a QR Code on each of the boxes. In the QR Code, encode the items present in each box.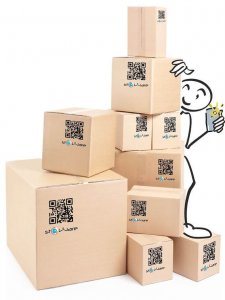 For example, if you have a box for old electronic items. You can list all the items in that box in a QR Code. You can even write a text such as 'Electric' on the QR Code itself to know what the QR Code is all about. This will make your task easier.
This way, you will be able to organize things better. You will spend less time finding the thing you want. Hence there will be less cribbing and less mess.
3. Add a digital touch to your photo albums
This is another interesting way to use QR Codes in lockdown. Seeing your photo albums is a great source of entertainment. But isn't it a great disappointment when you see a picture subject to wear-and-tear probably because it has been in the album for too long.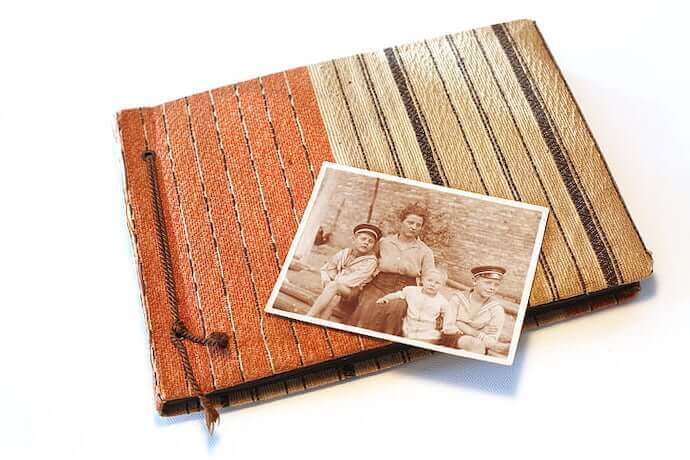 To avoid this, you can simply link your photo album to a QR Code. It goes best if you already have Google Photos. You can easily generate a link of your Google Photos album. And then encode this link in a QR Code.
You can then print this QR Code on your photo album. The QR Code can resist slight damage, and your photos will never get rusted!
4. Make trip plans and itinerary easily
Trip is a big no in the lockdown scenario. Going on a trip is impossible but planning for it is fairly possible.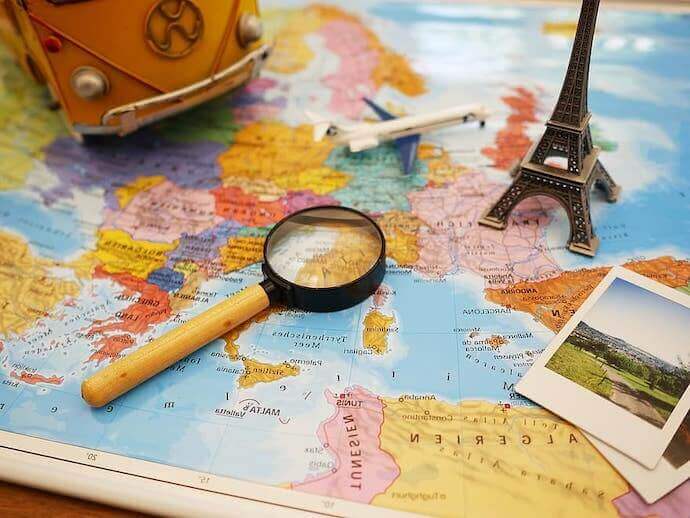 As the lockdown gets over, you will be more than enthusiastic to go on a trip. So, start making a plan. From which mode of transport to choose to what sightseeing to cover—do it all in lockdown.
And with QR Codes, you can make planning a trip very easy. No need to bookmark online material or take screenshots. You can simply encode these links in a QR Code.
For example, you are planning a trip to Singapore after the lockdown. For this, you can create different QR Codes for different categories such as:
Link the QR Code to hotels you would like to stay in
Encode links of places you want to visit
Create a QR Code with a Google Map of Singapore
Encode other ideas such as adventures you will take up, your wardrobe, or things you would like to do
You can also create a single QR Code with multiple URLs. To know more about it, you can refer to this helpful guide.
Once you create and print QR Codes, you can pin them on your board. Or you can simply paste them in your dairy.
5. Don't let go of important things
Is there any way you can find a lost bag? Of course you file an FIR and if a Good Samaritan finds and deposits it at the nearby police station, you can get it back. The whole process is tedious and chances of getting the bag back are rare.
With QR Codes, you can make the task easier. You can create a QR Code for all the important things at your home, which you take outside such as bagpack, umbrella, purse, or gadgets.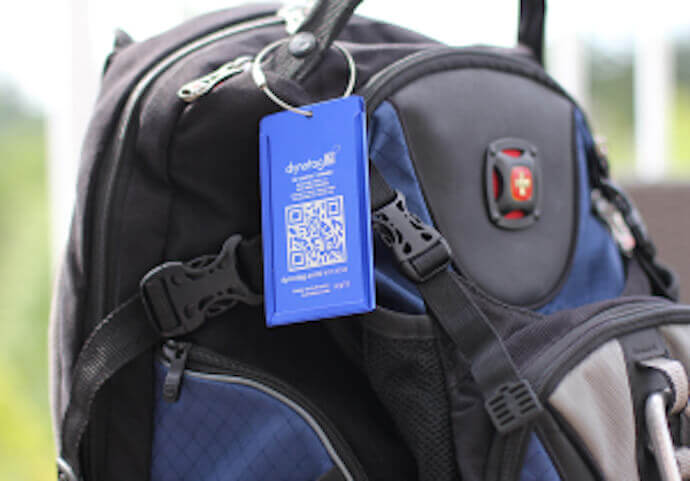 In the QR Code, you can link your contact information. This includes name, phone number, and address. You can then place this QR Code as a tag on these things.
If any of your belongings is lost, the finder can simply scan the QR Code. And then easily contact you. The best part is that upon scanning, she/he will be prompted to 'Save as contact'. Hence, they do not need to manually type your number, making the task even more easy.
Moreover, you can also update your contact details anytime you want. This is possible by creating a Dynamic QR Code. The updated QR Code will remain the same. Thus, you do not need to create another QR Code.
In a similar way, you can also create QR Code-based identity tags for your pets.
Hence, these were some of the ideas of how you can engage with QR Codes. Since lockdown gives you plenty of time, you have enough time to create a QR Code for any purpose you want to.
Now, let's move on to discuss how you can create QR Codes.
C. How to create QR Codes
To create QR Codes, you need an online professional QR Code generator such as Scanova. Here, you can Sign Up for a 14 day free trial. And then choose from about 26 categories of QR Codes.
In case you want to create QR Codes in bulk, you cannot create them one-by-one. For this, you need a bulk QR Code generator tool such as QR Batch. Here is a step-by-step guide of how to create QR Codes in bulk.
Aren't QR Codes in lockdown so much fun to use? If you have any other ideas of how to use QR Codes in the lockdown period, then write it in the comment box.