You know how City administrations across the world are using QR Codes to enhance lives of citizens. Now QR Codes are being used in India to steadily make public transport safer.
In Sept 2016, Andhra Pradesh Police Department introduced QR Codes on public transport in Tirupathi. In March 2017, the Mysore Police and Delhi Police followed suit.
The latest to join the bandwagon is the Ranchi Police Department.
Ranchi Public Transport QR Codes
In March 2017, the Ranchi Police, Jharkhand, took a call to add QR Codes on public transport such as auto rickshaws and buses in the city. This initiative will initially cover 1,300 autos and 70 buses.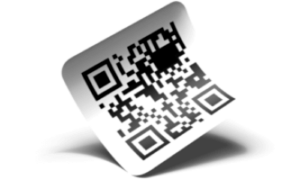 Each QR Code will link to information such as:
Driver's name

Contact number

Address

Vehicle's registration number

Chassis number
People can view this information by scanning the QR Code with a QR Code scanning app on their smartphone.
Besides the above information, the QR Code will also encode the vehicle's route number.
"The city will be divided into four zones and the routes within the city will be allotted to avoid any traffic congestion." – Sanjay Ranjan Singh, Traffic SP, Ranchi Police
Reportedly, the QR Codes will also help commuters register complaints. With no announcement of an app, it is unclear how the police plans to register these complaints.
Mr. Singh adds,
"It was difficult to find unregistered rickshaws earlier. It will be impossible to copy the QR Code unlike the passes which were issued earlier. The commuters will be safe and registered rickshaws will be allowed to carry a limited number of passengers."
Also see other common use cases of QR Codes in India.
What are your views on this initiative? Share your thoughts in the comments section below.
[cta-subscribe]