You know that Japan has 21 World Heritage Sites. These sites along with the country's rich culture attract Millions of tourists every year.
About two-thirds of tourists in Japan in 2017 were from Taiwan, South Korea, and China.
Taking advantage of these factors, Japan Foodie, a restaurant search and discovery app, has launched TakeMe Pay.
TakeMe Pay is a smartphone-based multi-payment gateway. It combines the major payment services into one app. The chief aim of the app is to make online transactions easier for tourists visiting Japan.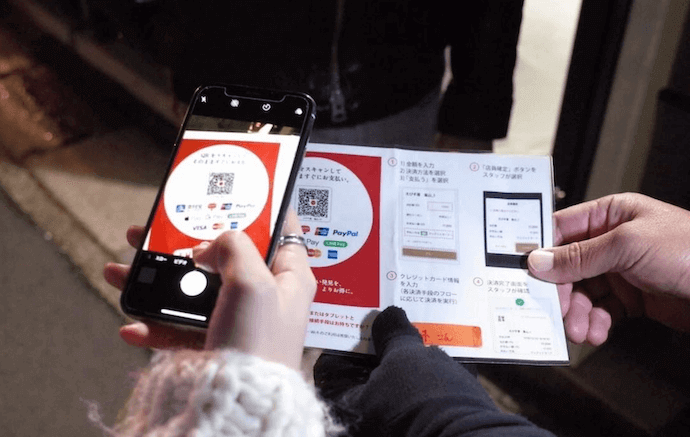 Ory Rusli, Head of Southeast Asia, Japan Foodie, said:
"Japan Foodie's mission is to give authentic Japan experience for foreign visitors. Therefore, we give information about the best local restaurants that aren't always available on the internet. TakeMe Pay is further supporting our mission to give one-stop solution for overseas tourists visiting Japan."
How does TakeMe Pay work
TakeMe Pay uses QR Codes to accommodate various mobile and online payment services popular across the Globe.
Some of these payment services include Visa, Master, and Apple Pay.
Merchants can simply set-up the QR Code in their shop. It will provide them with one workflow for multiple payment brands, hence simplifying the operations.
On the other hand, users can use any app that TakeMe Pay supports. Some of these apps include Alipay, WeChat Pay, and LINE Pay. Then they simply need to scan the merchant's QR Code and pay.
Currently, PayPay, Rakuten Pay, and LINE Pay are most commonly used by Chinese tourists visiting Japan.
Also read how QR Codes are being used for payments worldwide.
In addition to QR Code based TakeMe Pay, the company is also looking forward to releasing TakeMe Pay SDK for enterprises.
That's all you need to know about Japan Foodie's initiative to help overseas tourists visiting Japan.
What are your views on this move? Share them in the comments section.
[cta-subscribe]