Are you an active food blogger who regularly curates and publishes food-related content? This may include sharing recipes, photos, and personal experiences related to a dish.
So you'd need to regularly connect with chefs, restaurants, and cafes to generate a regular stream of content.
To do it, you attend various events such as food fests, food competitions, or in-house events. Here, you give caterers, chefs, and restaurant owners your business card hoping that they'll save you as a contact. It will help them contact you whenever there is a business opportunity.
But here's the thing. People receive many business cards during such events. And the hard truth is that not all of them make it into their contacts list. In fact, many of them rather end up in the dumpster.
So, how do you then ensure that your recipients save you as a contact? Simple—by making your business card unique and stand out.
To do that, you not only need to make it look catchy but also improve its functionality. That means offering a better process of saving you as a contact.
In this article, we will discuss various types of business cards and their functionality. Depending upon your use, you can go ahead with any one of them.
A. Traditional business cards—a brief
Traditional business cards have all your contact information printed on them. They have your name, profession (food blogger), contact number, and email ID. You can share them with any potential client anytime you want.

But they have a problem. Recipients have to manually type all your details on the phone to save your contact. This is a tedious process and needs people to put a lot of effort into it. Hence, most traditional business cards end up in the dumpster.
However, digital business cards can solve this problem for you. A digital business card offers an easy way for the target audience to save you as a contact.
In the next section, we will detail digital business cards and their types.
B. Digital business card
A digital business card helps you share all your contact details as a simple and shareable file. You can do it in two ways—via email and QR Codes. To help you understand it better, here are the two types of digital business cards:
1. Email electronic business card
This business card is shared with your audience via email as a contact signature. This makes it easier for the recipient to see and save your contact details in one go.
In addition, you can also share your social media accounts with it. Hence, you don't need to mention your social media handles in the email body.
While this business card works well with digital channels, the same doesn't hold true for print ones. That means it won't really come in handy when you meet someone in person and want to give them your contact details.
After all, it's not really practical to ask people for their email when you can just hand them your card.
So the question is—what if you need to have physical business cards?
This is where QR Codes can help you out.
2. QR Code-based business card
As the name suggests, it is basically a simple business card with QR Code on it.
For the uninitiated, QR Codes are square-shaped barcodes that can store a lot of information. And you need only your smartphone to scan and access the encoded content.
Just add all your details to the VCard QR Code. As your recipients scan it, it will prompt them to save you as contact with a single click. This makes your business card actionable.

The best part is that you can add it to both printed business cards and email signatures.
That's it. No need for the recipient to tediously type contact details to save it.
C. Why use a VCard QR Code for food blogger business cards
You now know QR Code-based business card works omnichannel. But that's not all. They also offer various other benefits over other business cards.
Here's why they are a good choice:
First, QR Codes, especially dynamic QR Codes, allow you to update your contact details. For example, phone number or current employer.
Dynamic QR Codes are editable and trackable. That means you can edit the encoded content anytime, even after creating the QR Code.
Hence, you no longer need to reprint your business card every time you make changes. This, in turn, helps you save printing costs.
Second, QR Code-based business cards allow you to share more than just your basic contact details. With them, you can share your social media handles, business' map location, and portfolio links.
The best part is that recipients just need to click on Save as Contact after scanning the QR Code. No other manual effort is needed.
Third, wear and tear is quite common for paper-based business cards. When that happens, it can damage your contact details. This defeats the purpose of even having a business card.
However, that's not the problem with QR Code-business cards. How? Because QR Codes are damage resistant and can scan well even after being damaged or dirty. This is all thanks to the error-correction feature.
Fourth, you can customize the QR Code design as per your choice. QR Code allows you to add colors, logo, or even a background image to it.

This not only looks aesthetically pleasing but also boosts conversions. How? Well, it is a fact that custom QR Codes attract more scans than generic ones. And needless to say, when scans will increase, so shall the instances of people saving you as a contact.
Finally, you can track the performance of your QR Code-business cards. This is due to the scan tracking feature of QR Codes. This includes analytics such as:
– How many people have scanned the QR Code
– Where did they scan it
– When did they scan it
– Which device do they use to scan it
This data helps you better optimize your future networking campaigns.
In addition, QR Codes also allow you to see how your end-users are interacting with the encoded content in your QR Code. For example, it helps you know if they are clicking on the Save as Contact button after scanning the QR Code or not.
D. How to create a QR Code-based business card
Now that you know why it makes sense to use QR Code-based business cards, the next question is—how to create one.
1. Find a QR Code generator
You'd need a QR Code generator that allows you to create a VCard QR Code. It could be dynamic or static. You can head on to any search engine and look for a relevant service. It will fetch you many options to choose from.
But going through all the search results to find the best one is a tedious process. For your convenience, here is a detailed comparison of the best QR Code generators available online. This will help you make a sound decision smoothly.
2. Create a QR Code
Using the Scanova QR Code generator for demo purposes, here's a step-by-step guide on how to create one:
a. Go to Scanova
b. From the QR Code categories, select VCard QR Code

c. Start customizing the landing page by adding your details—name, company, email, and phone number. You can also add additional fields such as an address, social profiles, or even a description box

Once done, click Continue.
d. Now, name the QR Code and click Create QR Code
e. Now, you'll see the preview image of the QR Code. Below it, you will the Edit Design button
f. If you click on this Edit Design option, you'll see two QR Code design options: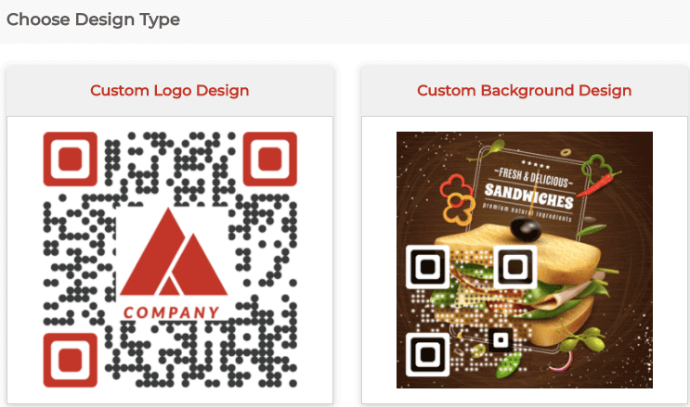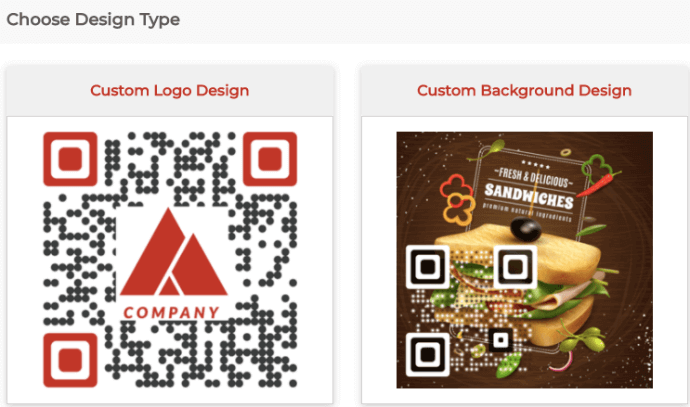 Custom Logo Design: Here, you can add your company's logo and colors to it.
Custom Background Design: This option allows you to place your QR Code on an image.
You can proceed with either of the two options.
g. After deciding on the design, click Download. A window will open prompting you to sign up for a 14-day free trial. Once you sign up, you can proceed to download the QR Code
h. Now you'll have to specify the QR Code image's format and dimensions. Once you do that, click Export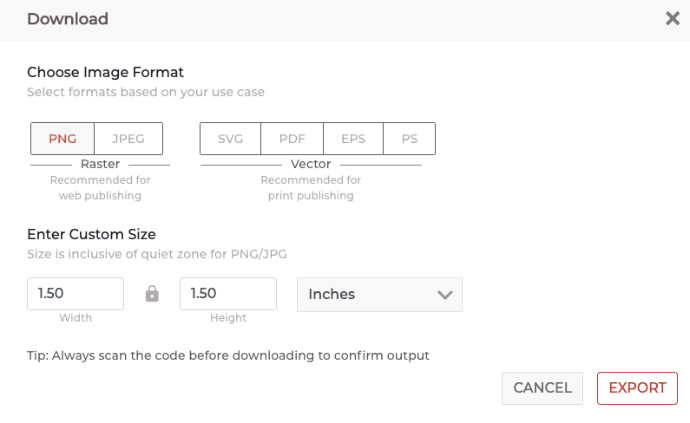 That's it. Your QR Code-business card/VCard QR Code will be downloaded. It is advisable to test scan the QR Code before putting it out for the target audience.
That's it. That is all you need to know about business cards for food bloggers. You can now go ahead and create your own business card using either of the options mentioned above.
In case you'd like to create a Business Card QR Code, you can get started here:
[cta1 caption="Create Food Blogger Business Card" content="Get Started" buttontext="Create QR Code Now" destination="https://app.scanova.io/qr/create?utm_source=dk_pr_food-blogger-business-card_cta&utm_medium=blog&utm_campaign=content" image="https://scanova.io/blog/wp-content/uploads/2016/12/qrcode-8.png"]