Video marketing is well-known for being one of the most effective ways to reach and engage your target audience. But what if you could make your videos even more engaging?
QR Codes are the answer! QR Codes allow you to add links, images, and other interactive content to your videos, making them more engaging and fun for viewers. In this post, we'll explain why QR Codes are the future of video marketing and show you how to create your own QR Code videos. So keep reading to learn more!
A. What are QR codes and how do they work?
QR Codes are two-dimensional barcodes that can be easily read by smartphones and other devices. For the uninitiated, QR stands for "Quick Response".
QR Codes are one of the great ways to share information quickly and easily. You can use them to share contact information, links to websites, or even just plain text.
In fact, to scan a QR Code, you will need a QR Code reader or scanner. There are lots of free third-party apps available for the same.
You simply need to hold your device in front of it after launching the camera or the QR Code scanning app.The QR Code will be read within 2-3 seconds.
B. How can you create QR codes for your own videos?
You simply need a QR Code generator to be able to create a Video QR Code.
In fact, here's a list of the top QR Code generators available online. You can go through it and pick the best one for your use case. Using Scanova for a demo, here's how you can create a Video QR Code:
1. First, you need to upload your video on a platform to generate a link. This link will give your public access to your video. To do it, you can upload it to sites such as YouTube, Vimeo, and Dailymotion
In addition to above, you can also upload it to a cloud storage service such as Google Drive, Amazon S3, or Dropbox
2. Once uploaded, you can copy the shareable link to the video and head on to Scanova
3. Now, select Website URL QR Code category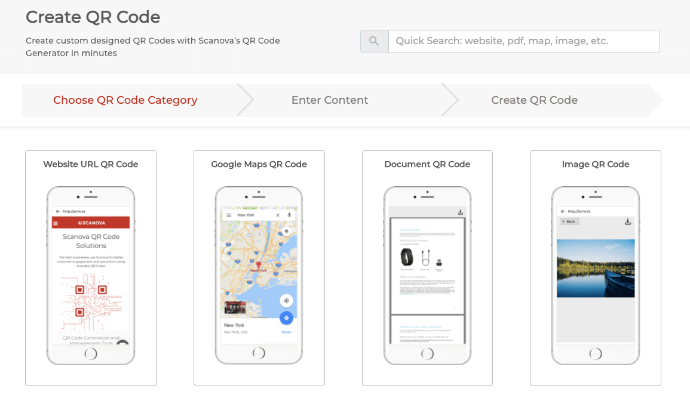 4. Enter the link that you copied and click Create QR Code
5. Next, you'll see the preview of your QR Code. And below it, you will see the Edit Design option
6. If clicked, you'll see two design options to choose from—Custom Logo Design and Custom Background Design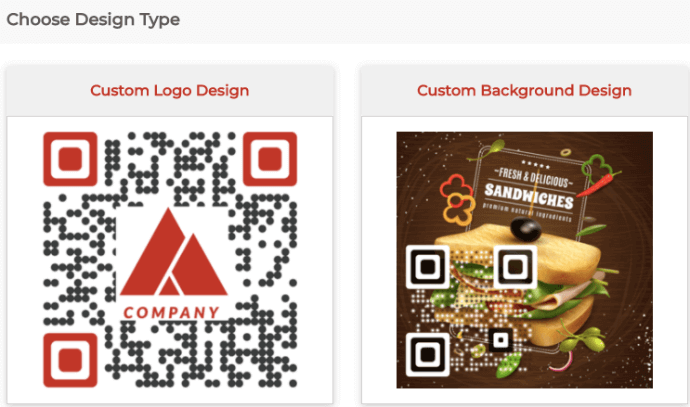 7. Once ready, say after you design it, click on Done Editing followed by clicking on Download
8. A window will pop-up, prompting you to sign-up for a 14-day free trial. Once done, you can proceed to download it
9. Now, select the QR Code image size and format. Once you enter the details, click Export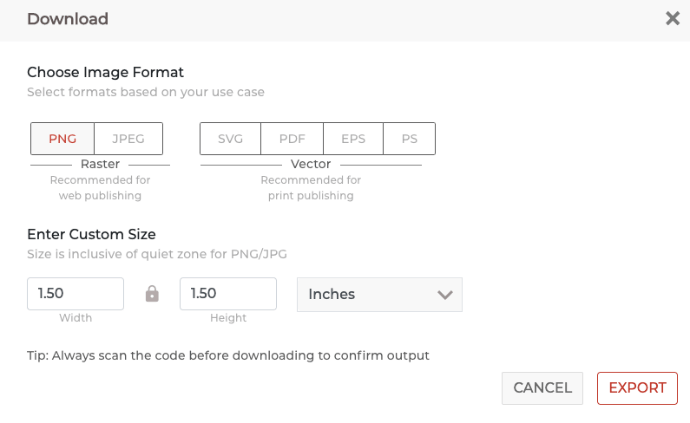 That's it. Your Video QR Code has now been created. It is advisable to test scan it before putting it out for your target audience.
Related : QR Code For Link
C. How can QR codes be used in video marketing campaigns?
You can use QR Codes in your video marketing campaign in many ways. They can be used to direct viewers to additional content or even to purchase products or services.
Here are some of the different ways you can use them:
1. As a call-to-action
Use them as a call to action at the end of the video. This would allow viewers to scan the QR Code and go to a landing page to learn more about the product or service being promoted.
2. In the video description
Add the QR Code in the video description so that viewers can scan it and go to a landing page with additional information. This is a great way to provide more details about the product or service being promoted.
3. As an overlay
Add a QR code as an overlay on the video. This can be done by using software such as Adobe After Effects. When viewers scan the QR Code, they see a landing page with more information.
QR Codes can be used to drive social media engagement. They can link to a landing page having links to all your social media profiles. People can then select which one to follow you on.
D. The benefits of using QR Codes in video marketing
When used in video marketing, QR Codes can help you:
1. Drive traffic to your video
By creating a Video QR Code, you can make your promotions actionable. Simply add the QR Code to them. And your audience will then be able to scan the QR Code and watch the video in no time.
2. Build brand recognition
You can do it by adding design to your QR Codes. This can be done by adding your company's colors and logo or a background image to the QR Code.
In addition, designed QR Codes attract more scans than plain black and white ones.
Final thoughts
QR Codes can be a valuable tool in video marketing. By using QR codes, you can make your promotions actionable and drive traffic to your website or landing pages.
If you're looking for ways to improve your video marketing strategy, consider using QR Codes. Thanks for reading!
[cta1 caption="20+ QR Code Campaign Ideas from 2022″ content="" buttontext="Grab Your Free E-Book Today!" destination="https://scanova.ck.page/a6343dd3f0″ image="https://scanova.io/blog/wp-content/uploads/2016/12/qrcode-63.png"]