You know that Switzerland—the land of alps—is famous for its natural beauty. However, there are a lot more things that Switzerland is well-known for.
It is home to inventions such as Swiss knife, velcro, and cellophane. And is one of the top tech-savvy countries of the world.
As per a survey by Statista, internet penetration will reach 78.98% in Switzerland by 2022. This creates a room for Swiss industries to engage their audience using digital technologies.
One way they are doing this is via QR Codes. QR Codes are 2D barcodes that encode alphanumeric information.
They are easily readable with a QR Code scanning application installed on one's smartphone. Hence, their use is soaring with time.
Here are seven use cases on how Switzerland is using QR Codes:
1. On bills
To digitize payment system across the country, Switzerland will roll out QR Bill in 2019. This means each Swiss payment slip and invoice will bear a QR Code.
The QR Code on each bill will link to the information needed for payments.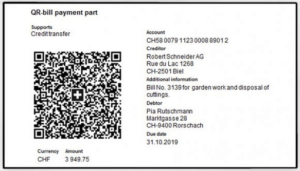 With the launch of QR Bills, the Government aims to curb money laundering. And it will allow people make digital payments via TWINT—Swiss mobile payments app.
2. Digital payments
Though cash is the king in Switzerland, mobile payments app—TWINT is venturing into digital payments.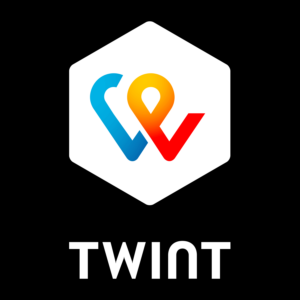 TWINT is the only major mobile wallet owned by Swiss financial service providers. It allows people make payments at both online and brick-and-mortar stores.
TWINT features a QR Code that can be used to make payments. All that customers need to do is: open the TWINT app, scan the QR Code, and authorize the payment.
Besides TWINT, mobile wallets such as Apple Pay, Samsung Pay, and Alipay are also used to make digital payments in Switzerland.
3. Product packaging
In November 2018, Gustav Gerig—a Swiss food manufacturing company—partnered with Pacifical. This partnership aims to trace and identify the canned Rose Tuna.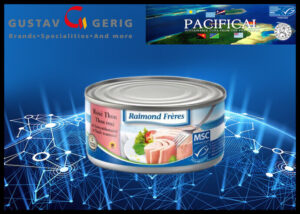 Tuna can lids bear a QR Code. This QR Code will link to blockchain viewer website. Here one can access all the information regarding Tuna fish inside the can.
The main aim of this move is to ensure transparency, traceability, and sustainability of the Tuna.
Today many companies are using QR Codes on their product packaging. These QR Codes link in-depth product details which are otherwise impractical to be printed on limited printing space of the packaging.
4. Railways
Switzerland, being one of the technologically advanced nations, is venturing into blockchain technology for multiple uses. One of them is—to make Switzerland Federal Railways (SBB) better.
The Swiss Government has strict rules on building railway infrastructure. The Government works with a third-party to check and verify credentials of its railway workers.
This ensures that each worker is skilled enough to reduce the risks of accidents common with unskilled ones.
So SBB is implementing a new verification system. All the SBB workers have to download uPort app and register their IDs for verification purpose.
The app then generates a QR Code having all the information. Workers will have to scan this QR Code and get access to the site.
This will help Government save money and workers carry out their tasks more efficiently.
5. Bike Sharing
Heavy traffic in populated cities makes travelling by car a pain. So many countries across the world, including Switzerland, are using bicycle rental services.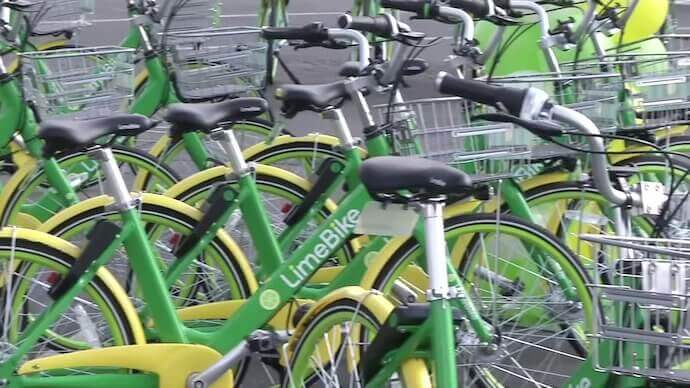 People can pay a small amount to rent these bikes. Here's how it works:
a. One installs the bike rental app on their smartphone
b. Using the app, she spots a bike nearby
c. Then she scans a QR Code present on bike's number plate or back fender
d. She then unlocks the bike and uses it
oBike and Lime Bike are the popular dockless bike sharing services used in Switzerland.
6. Monuments and tourist spots
Murten is the first Swiss city to integrate QR Codes into tourism project. Over twenty monuments and tourist spots in Murten have QR Codes.
These QR Codes redirect people to Murten Tourism website that provides detailed information about the monument/tourist spot.
The project aims to enhance appreciation of Murten's cultural heritage. And offer better circulation of tourist services.
Similarly, many City administrations are using QR Codes at tourist attractions. These QR Codes link to in-depth information as text, videos, images, and even audio files.
7. To buy bitcoins
Switzerland's National Railway Service (SBB) decided to start selling bitcoins via its ticket kiosks.
All that customers only need to have is— a QR Code enabled Bitcoin wallet and a valid Swiss mobile phone number.
"Until now, there were limited opportunities to buy bitcoin in Switzerland. With over 1,000 ticket machines, SBB has a dense distribution network available round the clock. It is suitable to both buy tickets and allow additional services to be obtained."—SBB
Customers can use tickets kiosks to buy between CHF 20 and CHF 500.
Oh by the way, did you know what's another thing that's trending in the market now? Litecoin!
Litecoin, like Bitcoin, is a decentralized cryptocurrency that operates on a peer-to-peer network. It is often seen as a more affordable alternative to Bitcoin, with faster transaction speeds and lower fees.
The examples above show that QR Codes are being used for a wide array of use cases in Switzerland.
If you are planning to run marketing campaigns in Switzerland, it's worth noting that QR Codes are being widely used for a variety of purposes. So, if you're wondering how to buy Litecoin, using QR Codes might just be an easy and convenient way to do so.
[cta1 caption="Create a QR Code for your campaign" content="Create a visually-appealing and dynamic QR Code for your print media promotion to attract more scans" buttontext="Create QR Code now" destination="https://scanova.io/design-qr-code-generator.html?utm_source=yt_sd_qr-codes-switzerland_cta&utm_medium=blog&utm_campaign=content#/chooseqr/" image="https://scanova.io/blog/wp-content/uploads/2016/12/qrcode-63.png"]
Know any use case of QR Codes in Switzerland that we missed? Let us know in the comments below.