You probably have heard about NFTs. They are non-fungible tokens for unique assets like a piece of digital art, digital content, or media. NFTs are blockchain-based tokens that act as an asset's digital certificate of ownership.
NFTs in business has been the talk of the town for quite some time now. And if you're wondering why here's the reason—they're helping businesses secure their digital assets. No market can securely operate without clear property rights, and NFTs have emerged as a way to agree on the ownership of digital assets—which has been quite a challenge until now.
Hence, businesses are starting to leverage NFTs to make their assets safe on the internet.
Moreover, experts claim that with an increase in the integration of blockchain development technology among businesses, NFTs will become crucial in the upcoming years.
Apart from organizations, individuals out there are also investing in NFTs heavily. As more businesses grow curious about them, there'll be a need to plan solid strategies to promote NFTs on different platforms.
If you're a business or an individual planning to create NFTs, you might want to share them with your audience or friends too. And to do that, you'll have to head on to your digital wallet and fetch the sharable link to your NFT.
When you share it, your audience will have to open their phone's browser to tediously type the link. Only after having done that, they'll be able to see your digital assets. Now this is a long process. And if you want people to really have a look at your assets, you'll have to make it easy for them to do so.
However, there is a tech-savvy solution that can help you do it—QR Codes.
With QR Codes, you can securely share your NFTs with anyone you want. Keep reading to know more about QR Codes for NFT.
A. How does a QR Code for NFT work?
For the uninitiated, QR Codes are basically 2D barcodes that store a lot of information and are easily scannable with a smartphone.
The main purpose of a QR Code is to make it easier for users to take an action like viewing an NFT. And here's how it works:
You create a QR Code that helps you share your NFT
You share this QR Code with your audience
They scan the QR Code to get redirected to see your secured digital assets
The sharable link to your NFT is all that you need to create the QR Code. And that's not where it ends. You can create a QR Code that's editable, customizable, and trackable. Not sure what it means? The next section explains these along with other benefits of the QR Code in-depth.
Related : QR Code For Link
B. Benefits of a QR Code
1. Editable
Say you have created a QR Code for one of your NFTs. After some time, you want to change the encoded link to one of your other NFTs. A Dynamic QR Code can help you do it in no time. It allows you to edit the QR Code. That means you can edit the content stored in the same QR Code without having to create one from scratch. Isn't that amazing?
2. Trackable
A dynamic QR Code can also help track your QR Code's scanning activity. For example, how many people have scanned the QR Code, from where they've done it, and when they've done it.
This is especially helpful if you're planning a promotional campaign for your NFTs. The data on scan tracking will give you valuable insights into your audience to plan your future promotions accordingly.
3. Customizable
Do you know you can customize QR Code's design as per your wish? This helps make your QR Code a point-of-engagement to attract more scans. You can do it by adding a logo and color or a background image to it.
And you don't even need to hire a graphic designer to do the job. A professional QR Code generator will help you do it in no time.
4. High-speed Scannability
QR Codes are known for their high-speed scannability. They come alive within seconds of holding your camera in front of them. This makes the user experience faster and better.
5. Error correction
QR Codes have the feature of error correction. It ensures that even after being damaged, distorted, or dirty, your QR Code scans well.
C. Popular organizations using QR Code for NFT
You may wonder—is anyone in the market even using QR Codes for their NFT? Well, they are! In fact, there are many popular giants in many industries using QR Codes to share their NFTs with the audience. Here are some examples:
1. Vogue Singapore

Source: Vogue Singapore
In September 2021, Vogue Singapore, a lifestyle fashion magazine, launched its first-ever September issue with the theme—New Beginnings. Here, they emblazoned a QR Code across their print magazines. With just one scan, people would be redirected to two digital-only covers available as NFTs.
2. Lamborghini
The lluxury automobile company—Lamborghini—announced the launch of its Space-Time Memory project in January 2022.
The project consists of two different elements—a physical artwork and a digital piece. The physical one is in the form of the Lamborghini Space Key.
The interesting thing about the 'physical space keys' is—they're made from material that has been to actual space. They are made from samples of carbon fiber that Lamborghini had sent to the ISS.
These space keys have a QR Code on their backside. When scanned, the end-user can access a digital twin piece of art as an NFT.
3. Burger King
Burger King, a huge burger chain, has also stepped into the NFT world along with QR Codes. In September 2021, they launched an NFT campaign called "Keep It Real Meals".
This campaign was in collaboration with the NFT marketplace development services—Sweet. Here, QR Codes were tethered to close to 6 million meal boxes. When customers scan them, they unlock a digital collectible. And customers can collect them to unlock bonus NFTs.
D. How to create a QR Code for NFT
Now you know why it makes sense to use QR Codes for NFT. Next question is—how to create one?
1. Find a QR Code generator
You'd need a QR Code generator that allows you to create an NFT QR Code. You can head on to any search engine and type the query. It would fetch you many options to choose from.
But going through all the search results to find the best one is a tedious process. For your convenience, here is a detailed comparison of the best QR Code generator available online. This will help you make a sound decision quickly.
2. Create a QR Code
Using Scanova for demo purposes, here's how you can create a QR Code for your NFTs:
a. Go to Scanova
b. Select the Website URL QR Code category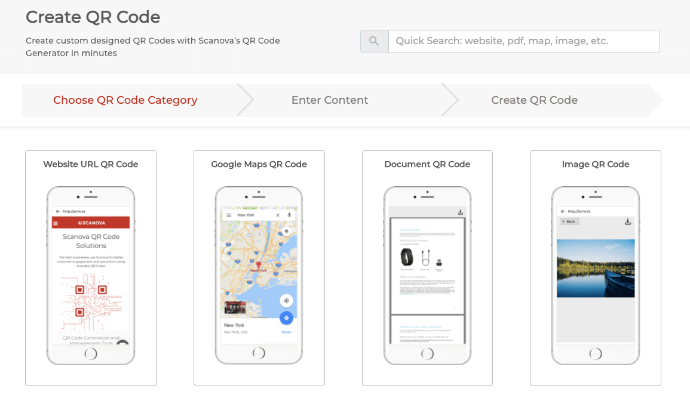 c. Enter the secure sharing URL of the digital wallets or any other NFT hosting platform
d. Once done, click Continue
e. Now, name the QR Code and click Create QR Code. On the page that loads, you'll see the preview of the QR Code on the right side. Below it, you'll see the Edit Design option
f. If you click on the Edit Design option, you'll see two design options to choose from—Custom Logo Design and Custom Background Design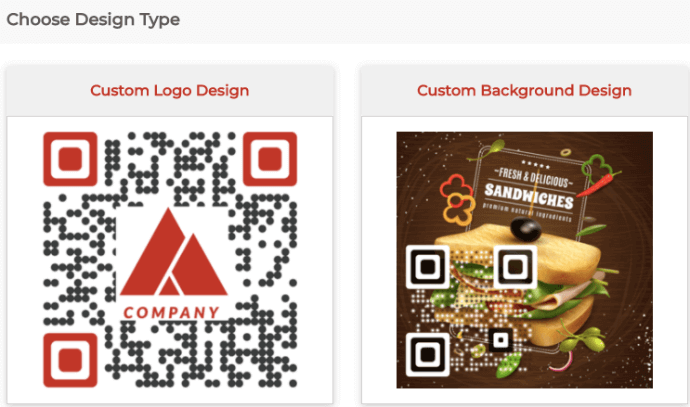 Custom Logo Design: It allows you to add a logo in the center and colors to the QR Code. The logo can be an image or text.
Custom Background Design: It helps you place your QR Code on an image.
g. Once you've decided on the design, Update it and click Download. A window will open prompting you to sign-up for a 14-day free trial. Once you've signed up, proceed to download the QR Code
Note that no credit card information is required to sign-up.
h. Now you'll be asked to specify the QR Code image's size and dimensions. Once you submit the details, click Export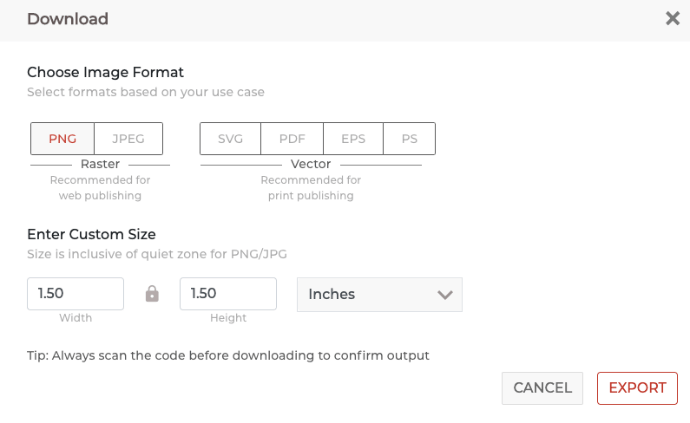 That's it. Your QR Code will be downloaded and ready for use. It is always advisable to test scan the QR Code before putting it out for your customers.
That is all you need to know about QR Codes for NFT. You can now go ahead to create your own NFT QR Code and ensure secure sharing.