Managing a sports stadium is not an easy thing to do. It could be for football, cricket, or any other sport. And you know your work goes much beyond simply selling tickets.
Today, every business is a lot about cultivating relationships with your customers. That's because strong relationships with your customer lead to better business automatically.
And to do it, you need to take various measures. From providing hassle-free entry passes to the best possible customer service, you try to do it all.
To stay in front of the competition, you are exploring other means of engagement. This is where QR Codes can help you out.
They are one of the most engaging and emerging technologies. In fact, as per the statistics, their usage has increased manifold over the years.
Their ease of use and quick response time have made various industries embrace QR Codes. And in this article, we'll discuss seven ways how a QR Code can be used to make your Sports Stadium better.
A. How QR Codes can be useful in the sports stadium
QR Codes can not only help you offer contactless entry passes but also simplify various business operations. Here are some of them:
1. Contactless entry passes
For every sports event you organize, you need to create tickets for your attendees. And here are a couple of challenges you face with them:
Unauthorized entries: Unauthorized entries or trespassing is one of the most common challenges faced in events. And it is your responsibility to ensure that no unauthorized entries are granted to the event. Such entries do not only cause a security risk to the event but also translate into a loss of business
Contactless arrangements: Ever since the pandemic has hit the world, contactless arrangements have become the norm. And to ensure the safety of your guests, you'd like to adopt safety measures too

The guest entry tickets can help you do just that. Rather than giving paper-based tickets to the attendees, you might want to look for digital alternatives.
A secure and fast check-in: Since you are organizing a sports event, you'd have hundreds or thousands of attendees. And validating the ticket for each one of them would take a lot of time leading to long queues at the entry gate
So, you need a sustainable solution. And QR Codes can help you take care of all these challenges. Tools such as Ticket Generator can help you out. They allow you to create as many tickets as you need. And each ticket comes with a QR Code on it. This QR Code has a unique ID encoded in it.
When scanned by the authorized personnel, the ticket reveals if it's a valid, invalid, or duplicate entry.
Since each ticket has a unique QR Code, it cannot be forged. This leaves no room for any unauthorized entries to the event.
2. Give an easy way to contact coordinators or support staff
It is important to provide a way for the attendees to contact your coordinators whenever they are in need.
And a Phone Number QR Code helps you to do it. How? Just create one and place it on digital screens or posters inside the stadium premises. People can then scan the QR Code to see and dial their number.
No need to manually dial any number. All that needs to be done is scan and click. That simple!
You'd often need to share SOPs, safety measures, and other protocols with the attendees. And rather than printing everything on flyers or distributing booklets, you can give away digital copies. How?
Via a Document QR Code. It can store up to 20 document files together. Hence, you can create one by adding all the files that you need add it to your promotional creatives, posters, etc.
People will just have to scan the QR Code to see the documents on their phones. Easy, right?
No need for traditional paper-based sharing which is prone to disease spread amidst the pandemic.
4. Offer discounts and coupons
It is common to give away coupons and discounts to increase sales. They help attract customers and prompt them to make another purchase.
And a Coupon QR Code helps you do just that. Customers can scan it to redeem it. They no longer have to remember the code or type the random characters to avail of the discount.
5. Gather feedback
You know how important customer feedback is. It helps determine your areas of strengths and weaknesses.
But getting people to submit feedback is not easy. Whenever you print the link to the feedback form inside your stadium premises—on posters, screens, etc.—they need to follow a series of steps. It includes typing the form link in the browser to access the form and finally fill it.
And since it's an effort-intensive process, many don't bother doing it.
But a feedback QR Code can help you gather feedback easily. Just create one and put it up on appropriate creatives or places. Customers can simply scan it to access the feedback form on their phones right away. No need to tediously type the form link anymore.
And the easier the process, the better the response rate.
Driving web traffic and social media followership are one of the most common use cases of QR Codes.
A Website URL QR Code, when scanned, redirects the end-users to the encoded weblink. So if you want people to visit your website, a Website URL QR Code is your way to go!
Similarly, a Social Media QR Code saves people from the hassle of manually finding your profile on social media. As one scans it, she sees the buttons with links to all your social media accounts. She can then select her favorite one to follow you online. Simple, right?
You organize sports events regularly. Hence, you know how important it is to provide event details to potential attendees. And to do it, you'd run various promotions.
Also, giving complete event details would be an important part of your campaigns. This is where an Event QR Code would come in handy.
It can encode pictures, videos, textual information, maps location of the venue, event schedule, website, and even social sharing buttons. In addition to it, it also allows the guests to RSVP without having to call you or send you an email. How?
When your audience scans the QR Code, they will see all the event details with an option to RSVP to confirm their presence. And for each response, you get a notification on your email. You can then make event arrangements accordingly.
That means you get an idea of how many people could turn up for your event and prepare accidngly. Great, isn't it?
B. Popular use cases of QR Codes for sports stadium
1. Washington's Husky Stadium
The University of Washington has added over 70,000 QR Codes inside Husky Stadium to enhance the fan experience.
Here, fans can scan the QR Codes installed on each seat to instantly access UW's new Digital Seat fan portal.
Thus, it eliminates the need to download an app or rely on Wi-Fi connectivity, which is a major problem in crowded stadiums.
2. Oklahoma City Thunder's Paycom Center
The Oklahoma City Thunder's Paycom Center has added QR Codes to all 18,000+ seats. Here, fans can use their smartphones to scan the QR Codes on their seats.
Once scanned, they can report safety and maintenance issues to Thunder staff during home games. In addition, they also let them access coupons and view player stats among other web-based features.
3. Rose Bowl
Rose Bowl, an outdoor athletic stadium in Pasadena—California—has also added more than 90,000 QR Codes to all seats. Here, fans can scan them to access downloadable coupons, player stats, rosters, schedules, and more.
4. Dunzo TV campaign IPL Finals 2022
Quick commerce platform, Dunzo, used a QR Code as a part of a TV advertisement during the broadcast of the Indian Premier League final 2022. It appeared as a TV screen glitch in the middle of the final.
It appeared with the text—"Inconvenience is Regretted, Convenience is not". As people scanned, it led them to a webpage having details about the app and how it could be beneficial.
It also offered a gateway to download the app from the Apple App Store and Google Play Store directly.
This ad was so successful that there was a sudden crash of the Dunzo app. This was due to fact that more than 10 million people were watching the IPL final.
5. Being Poster IPL
A self-therapy and mental health startup, Being, also used QR Codes during IPL. It is common for fans to have posters to support their favorite team. But 'Being' did something different.
They printed a QR Code on a poster along with a message—Mental Health Matters.When scanned, it took them directly to their mobile app based on the smartphone's operating system.
And since the stadium was filled with hundreds of people while getting aired to millions of people, it made sense to use this golden opportunity. That's because it is a low-cost and high-impact marketing campaign. This way, they enjoyed free promotion while enjoying the match.
6. Spartan Sports
Spartan Sports, an Australian sporting goods company, is using QR Codes to do away with the counterfeiting of their products.

Image source: Twitter
They have added a QR Code to all their equipment. When scanned using a smartphone, these QR Codes take end-users to the VerifyThisNow website.
C. How to create a QR Code for a sports stadium
Now you know how a QR Code for a sports stadium can be useful. The next question—how to create one?
1. Decide on your QR Code category
Depending on what you'd want your end-users to see, you'd need to select the relevant QR Code category.
For example, if you want to share your contact details, you'd need to create a VCard QR Code. Or if you want to give them discount coupons, you can create a Coupon QR Code.
Once decided on the QR Code category, you can head on to your chosen QR Code generator. In case you haven't chosen one, here is a detailed comparison chart on the best QR Code generator available online. You can go through it to make a sound decision.
2. Create a QR Code
Using the Scanova QR Code generator for a demo, here is how you can create a QR Code for sports stadium:
a. Go to Scanova
b. Select the most relevant QR Code category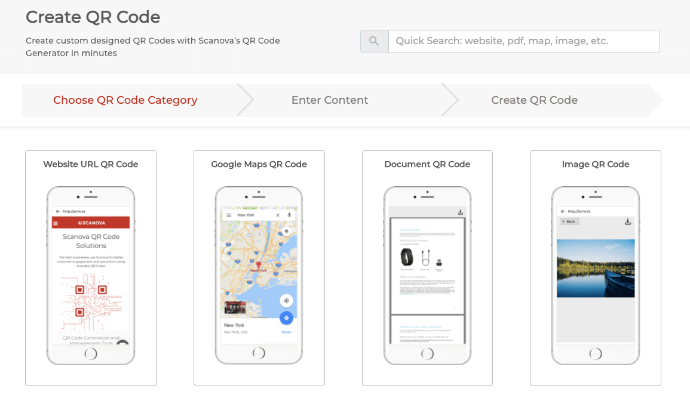 c. On the page that loads, add the content you want to encode in the QR Code and click Continue
d. Name the QR Code and click Create QR Code
e. Now, you'll see the preview of the QR Code on the right. Under it, you'll see the Edit design button. If you click on it, you'll see two design options—Custom Logo Design and Custom Background Design
Custom logo design allows you to add your business's logo and colors to the QR Code. On the other hand, custom background design helps you place your QR Code on any image.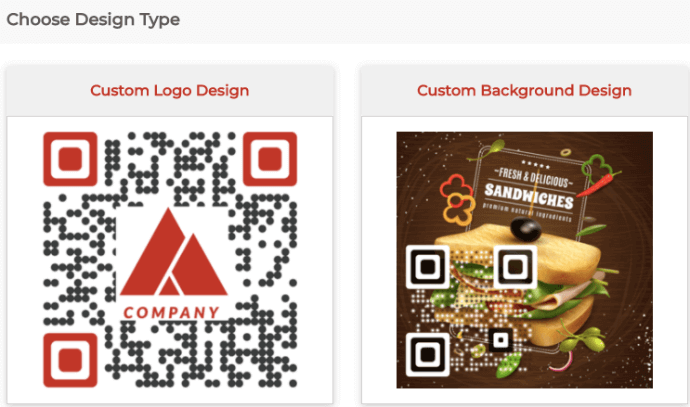 f. Once you've decided on design or no design, click Download. A window will open, prompting you to sign-up for a 14-day free trial. Once you've signed up, proceed to download the QR Code
g. Now, you'll be asked to specify the QR Code image's format and size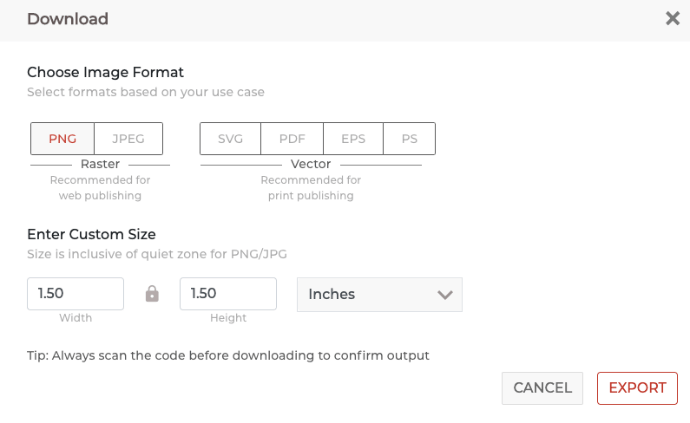 h. Specify these details and click on Export
That's it. Your QR Code will be downloaded. It is always advisable to test scan the QR Code before putting it out to the target audience.
That is all you need to know about how a QR Code can be used for a sports stadium. You can now create your own QR Code to boost your business and offer your guests a seamless experience.