You know what QR Codes are. They are just like barcodes and store information. But they go a step ahead of barcodes to store much more data in a smaller space.
From the billing desks for payments to flyers and banners for sharing multimedia, QR Codes are being used for various use cases across industries.
As a marketer, you may want to use them on print media to drive traffic to your website. And like for any campaign, you'd have some goals in mind.
To know whether you have achieved it or not, you'll have to analyze your campaign's impact.
And dynamic QR Codes help you do that easily. With them, you can know every possible detail about your end-users and campaign performance.
However, that's not the case with static QR Codes. They're permanent and non-trackable. Hence, you can't track their scanning activity. But via UTM tracking, you can do it.
Yes, A QR Code having URL tagged with UTM parameters can help you track your campaign performance. You can then monitor how many pages visits your QR Code gathered.
Keep reading to know more about QR Code with URL having UTM parameters.
A. What is a UTM link or parameter
Urchin Tracking Module (UTM) parameters are the five variants of URL parameters. These are commonly used by marketers to track the performance of online marketing campaigns.
That's right. Say you are running multiple campaigns to drive traffic to your website. You also want to know how much traffic is each campaign bringing to your website. Here, each campaign's web link can be tagged with UTM parameters.
When someone scans the QR Code to go to this link, it will send back data to your Google Analytics. This way, you'll know which campaign is performing the best and which isn't. It'll help you put your effort in the right direction.
Related : QR Code For App Links
B. Five elements of a UTM
In general, there are five different UTM parameters that you can add to your URL. But most marketers only use three and these are:
However, if you need additional insights for your campaign, you can also add the other two parameters—Keyword and Content UTM parameters.
1. Campaign Source
This parameter allows you to track the origin or source of your website traffic.

Here, the online traffic source of traffic acquisition could be any chanel. For example,:
Facebook
Blog article
Twitter
Paid Ads
YouTube video
Similarly, if you use them for offline marketing, your website traffic could come from sources such as:
Flyers
Magazines
Brochures
2. Campaign Medium
The campaign medium allows you to track the type of traffic your visitor came from. It can be anything such as email, social, referral, display, affiliate, or QR Code.

3. Campaign Name
The name parameter allows you to track the performance of a specific campaign by name.

4. Campaign Content
Suppose you do a lot of guest posts. And they have external links that take the user to your website. Then, the content parameter will help you tell which external links generate maximum traffic for your site.
5. Campaign Term
The keyword parameter allows you to track from which keyword term a visitor came.
C. How to create URL parameters using Google's URL Builder
Building a UTM parameter URL is very easy, especially via Google's URL builder. It allows you to easily generate your UTM URLs. Here's an example:

D. Why it makes sense to use UTM URL QR Code
As explained already, QR Codes do provide tracking features. But it is limited to dynamic QR Codes. They can help you monitor details such as:
How many people have scanned the QR Code
Where did they scan it
When did they scan it
Which device did they use to scan it
In addition, you can dig deeper into user behavior. QR Codes can help you see exactly how people interact with the encoded content after scanning them. This could be anything such as hitting the sign-up or register button. This is made possible via a feature called Event tracking.
But a static QR Code is permanent in nature and can't be tracked on its own. Hence, you can create a static Website URL QR Code and add UTM parameters to it.
When scanned, it will direct the end-users to your website while sending the visitor data to Google Analytics. This way, you can reap the benefits of analytics without any hassle.
E. How to create a UTM URL QR Codes
Now you know how UTM URL QR Codes are useful. The next question—how to create one?
1. Find a QR Code generator
You'd need a QR Code generator that allows you to create such a QR Code. You can head on to any search engine and type the query. It may fetch you many options to choose from.
But going through all the search results to find the best one is a tedious process. For your convenience, here is a detailed comparison of the best QR Code generator available online. This will help you make a sound decision smoothly.
2. Create a QR Code
First, you will have to keep the web link with UTM parameters ready using the steps described above. Then you can head on to a QR Code generator.
Using the Scanova QR Code generator for a demo, here is how you can proceed:
1. Go to Scanova and sign up
2. Select the Website URL QR Code category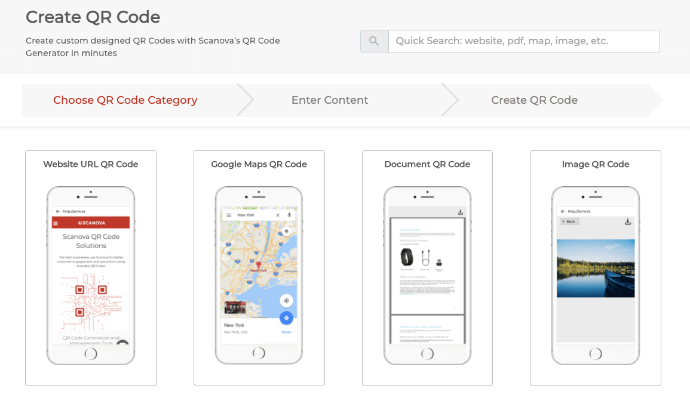 3. On the page that loads, paste the UTM URL and click Continue
4. Name the QR Code and click Create QR Code
5. Now, you'll see the preview of the QR Code on the right. Under it, you'll see the Edit design button. If you click on it, you'll see two design options—Custom Logo Design and Custom Background Design
Custom logo design allows you to add your business's logo and colors to the QR Code. On the other hand, custom background design helps you place your QR Code on any image.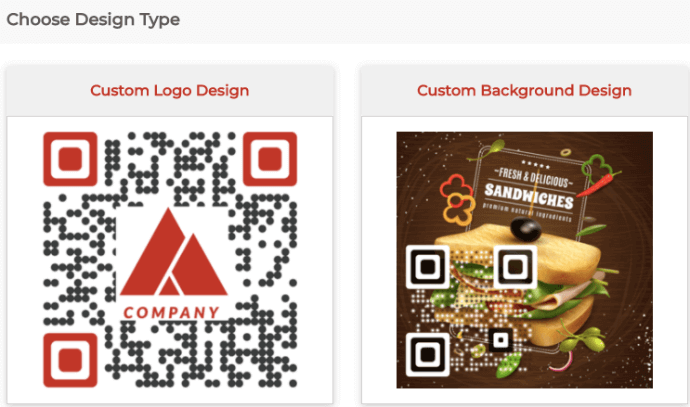 6. Once you've decided on design or no design, click Download.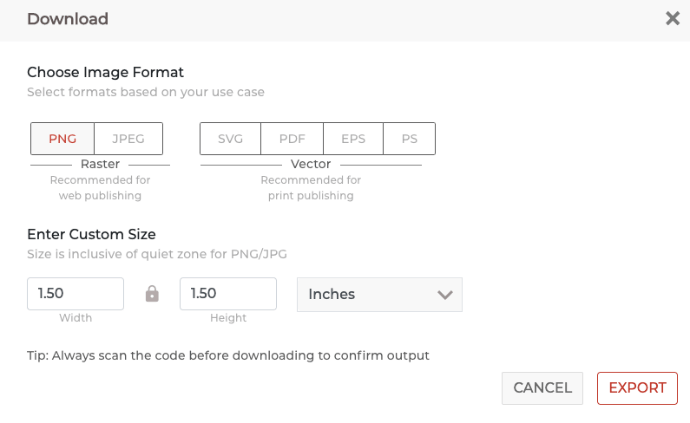 7. Specify these details and click on Export
That's it. Your QR Code will be downloaded. It is always advisable to test scan the QR Code before putting it out for the target audience.
That is all you need to know about QR Codes with a URL having UTM parameters. You can now create your own QR Code to track the performance of your QR Code marketing campaigns.