Boarding tickets are certainly something you're familiar with if you've ever taken a flight. You can either print a boarding ticket at home or get one at the airport.
For the uninitiated, a boarding pass is a ticket that helps you board the airplane.
You won't be able to board the plane if you lose your boarding pass. Through it, the airline can confirm that everyone on board has a valid ticket and is authorized to be there.
Now that you know what a boarding pass is, let's learn why a QR Code is added to a boarding pass.
A. Why is a QR Code added to boarding pass
The concept of a QR Code on a boarding pass is not hard to understand.
It is meant to allow the passengers or the airlines (or both) access to flight information and more.
A QR Code for boarding pass may include information such as:
The legal name of the passenger
Flight information
Airline name
Departure gate information
Departure and arrival cities
Flight number
Departure time
Boarding time
Seat number
Not only this but there could be more information that can be included in the QR Code.
B. Other use cases of QR Codes for the airline industry
Do you think QR Codes are just limited to information sharing on boarding passes? Well, think again.
QR Codes have many other use cases to help you streamline numerous processes. Let's have a look at them!
1. WiFi access for airport and airplane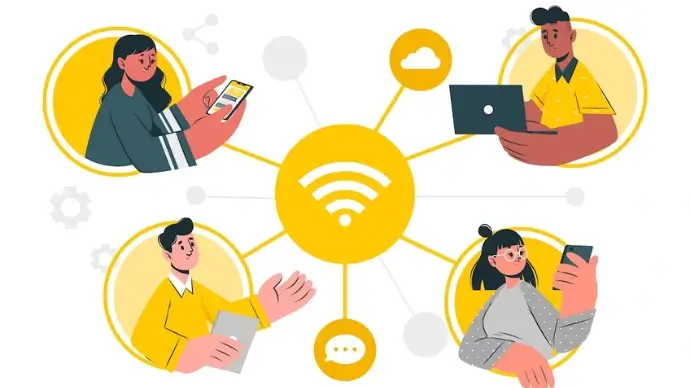 In modern times like these, internet access is a necessity, even when you're on the go. Your airline passengers are no different.
Many airlines offer wifi services. But problems such as unreliable sign-up and slow loading speeds are common.
To tackle this, you can use WiFi QR Codes at the airport and on airplanes. Scanning the WiFi QR Code is as simple as clicking a picture.
On scanning, your guests will be able to connect to the WiFi in seconds. It's that simple!
2. Hassle-free parking system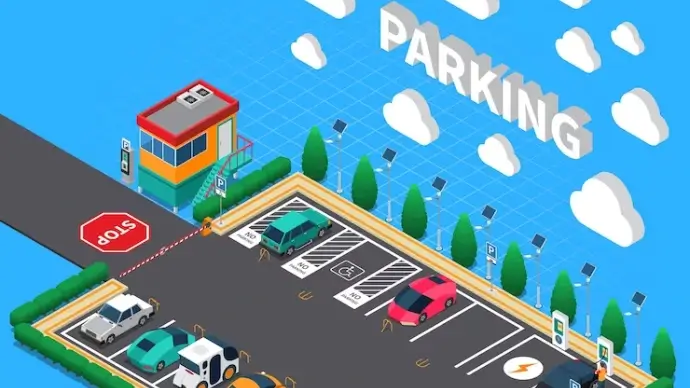 You would want your passengers to conveniently park their vehicles, right?
Traditional parking systems are passe. They require receipt machines and are generally slow.
Additionally, you need to have someone to keep tabs on the parking tickets and cash.
You could simplify this activity through the use of a QR Code. Your passengers won't ever have to worry about carrying the exact cash amount and fear losing their parking ticket.
They can enter and leave the airport's parking area while making digital payments via a QR Code.

3. QR Code payments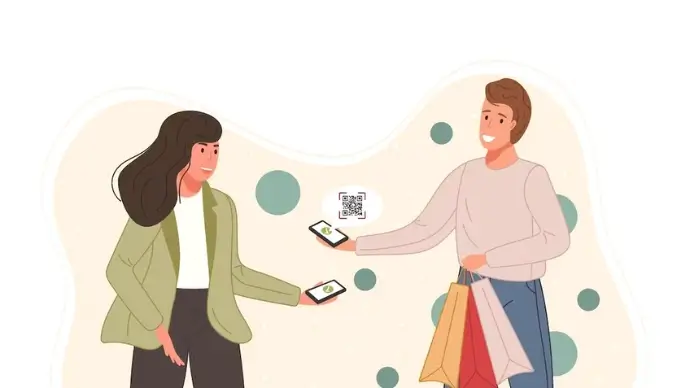 You would want to provide an easy payment experience for your passengers, right?
To achieve this, you can set up QR Code for payments at the airport stores.
By scanning the QR Code, users can pay for their purchases using their smartphones.
It helps to cut down on lengthy wait times. Passengers also enjoy timely arrival for their flights.

Related : Best QR Code Generator
4. Digital boarding passes and check-in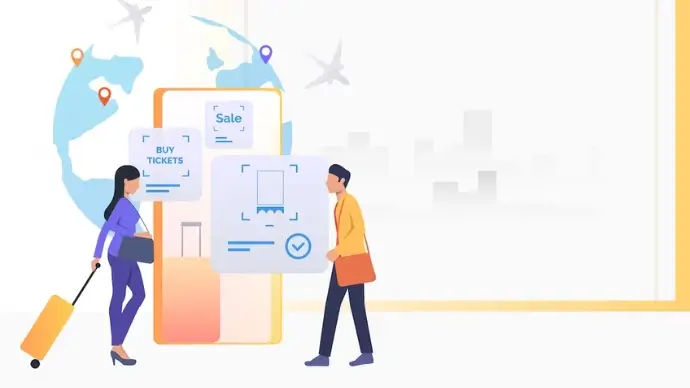 People are prone to losing paper-based items, like currency notes or tickets.
While you cannot do anything about the former, you can definitely do something about the latter.
The most widely used technology for paperless boarding and check-in (also called electronic tickets), is QR Codes.
With a QR Code for boarding pass, passenger's check-in and security check's time is drastically reduced. None then needs to manually verify the passenger details on the ticket with the data base. A quick scan is enough to do that.
5. Services and advertising for products

Every advertiser and marketer wants to grab audience attention, right?
Traditional print media such as billboards are not so interactive on their own. Also, they don't help the advertisers gauge the campaign's success.
To overcome this, you may use a QR Code on your print media creatives.

Using it, you can:

Drive people to your website
Offer discount and promo codes
Share information
Increase app downloads
Share your contact details, and much more
Oh, and in case you didn't know, QR Codes also offer a feature called Event Tracking. It helps you see what action users take after scanning the QR Code. This could be anything such as clicking on the register button, downloading a PDF, or listening to audio.

6. Contact tracing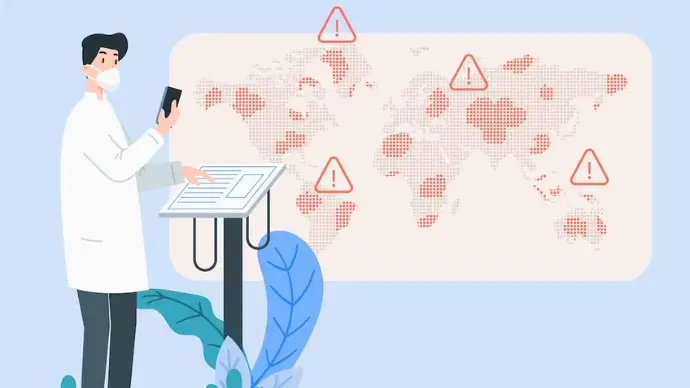 Since the onset of the pandemic back in 2020, the world as we know, has changed a lot.

One of the many advantages of a QR Code is that it can be scanned from a distance. It is quite useful in situations such as covid detection and health management.
Also, if a passenger has come into contact with an infected person, QR Codes help in checking the same.
Here's a detailed article on how QR Codes play a vital role in post-COVID world.
7. Travel guide for tourists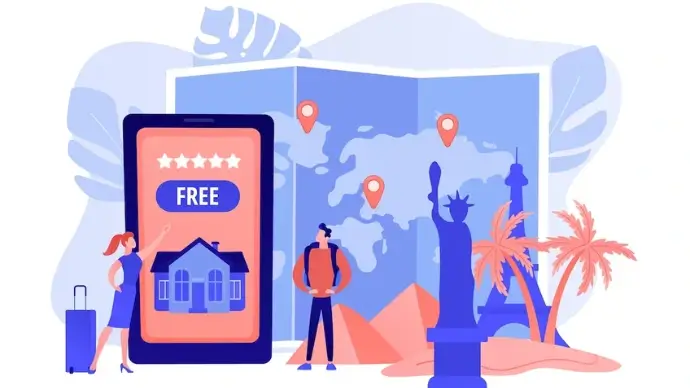 When people travel, it might or might not be their first time in a city.
Nonetheless, it would be helpful for them to know all about the city or the things it has to offer.
As someone from the airline industry, you can be a helping hand. You can set up QR Codes in and around the airport.
Read more about the use cases of QR Codes in Tourism.


C. Advantages of using QR Codes for the airline industry
1. Reduces paper consumption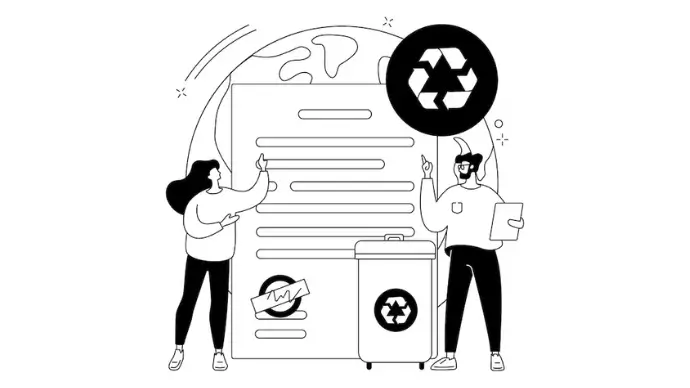 One great advantage is that you could limit the use of paper and other materials.
Additionally, you also reduce your expenditures on paper and other items. It helps you to leverage digital screens to their fullest potential.
You can provide them access to the information without spending money on paper products using QR codes.
2. Streamline your processes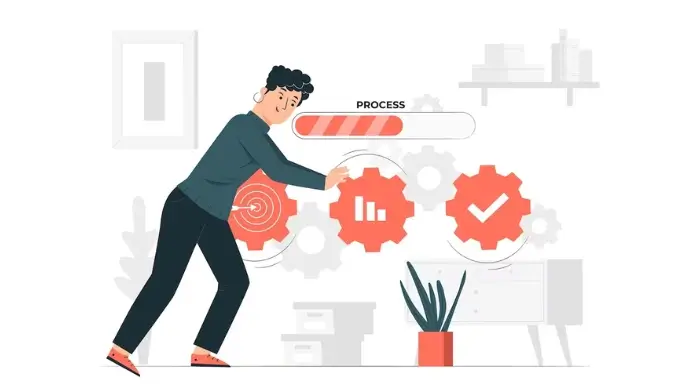 When you use paper-based assets or manual processes for your operations, they tend to be a bit slow.
Using QR Codes helps speed up these processes, thanks to their fast scanning capability. In addition, the digital nature of QR Code technology saves you a lot of paper work too.
3. Ease of use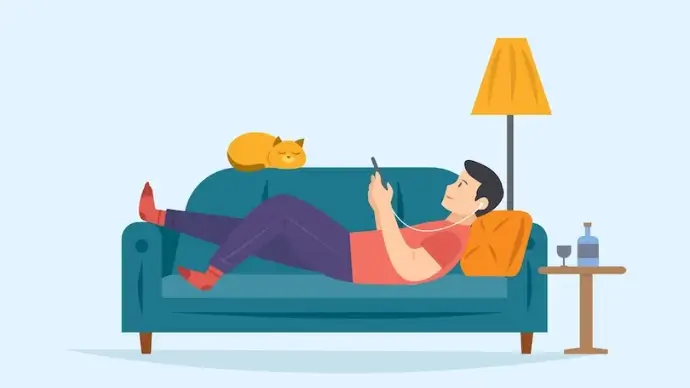 The simplicity with which a QR code can be used is its best feature. QR Codes are open to all users (unless created otherwise).
No specialized personnel or training is needed for operating a QR Code. Furthermore, you do not need to print it each time for use.

Read more about the advantages of QR Code here!
4. Multiple use-cases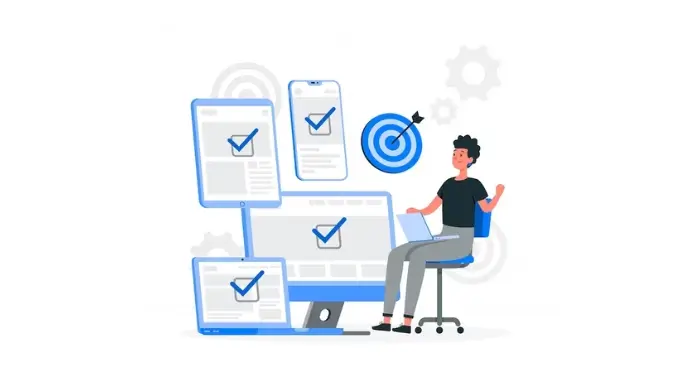 The versatility of QR Codes allows for a variety of uses, which is an advantage. As a result, it can be used for a variety of goals or tasks, such as:

Business promotion
Advertising
Operations
Logistics
Information sharing, and much more
D. How to create QR Code for boarding pass
You now know the various aspects related to the QR Code for boarding pass. The next question is: how to create one?
An aviation business operates on a big scale. Hence, it needs a large number of QR Codes. It's not possible to create them manually for each use case.
The solution is to integrate QR Code generation into your own information system.
Using Scanova's QR Code API, you can do just that. Follow these steps:
Head on to QR Code API and signup for the free trial

On successful signup, you will receive 50 API requests for free
On the page that loads, you may view your:

-Cycle usage
-Info on the number of days left
-Total allowable requests, and
-Requests made

You can also choose Obtain API Key from the menu. Now click on Create

If you opt to sign-up using Google and click on Create, a 6-digit code will be sent to your email address

Copy the code and then paste it into the dialogue box. Your API Key will then be visible to you
Copy the API key, then click on Documentation on the dashboard

Now, scroll down to see the Authorize button on the right

To proceed, click on the Authorize button

You will see a pop-up that will prompt you to paste the API key in the value box. Click on Authorize after pasting it

Select the relevant QR Code category and then click on Test

Enter the information you wish to include in the QR Code, then begin personalizing it by choosing its size and other design elements.

Click on Execute once you're done finalizing the QR Code content and other parameters

You will see various options such as Curl, Response URL, and Response Body

A QR Code with encoded content can also be seen when you slightly scroll down

In the final step, copy the Response URL and integrate it into your information system or mobile app
If you want to create a QR Code for advertising or promotional use, you can just use Scanova's QR Code Generator.
Once you have logged in, go to the Create QR Code section from the left sidebar

From the list of options available, choose any QR Code category

In the following screen, enter the content and click on Continue

You will then be redirected to the Create QR Code screen. In this screen, you need to specify additional details and settings of the QR Code
E. Best practices for creating QR Code for boarding pass
Ready to create QR Code for boarding pass? Here are some best practices to follow:
1. Test your QR Code
People scanning your QR Code shouldn't face any errors, right?
Make sure to test your QR Code to prevent this situation. Test on different operating systems (Android, iOS) on devices before sharing the QR Code.
2. Ensure optimal readability
Verify that your QR Code has a sufficient contrast ratio. If your users are scanning the code in low-light situations, instruct them to turn on the phone's torch.
Exporting your QR Code in high-quality file types like SVG, EPS, and PDF is important. These may be resized without losing any quality.
3. Focus on customizing your QR Code

You may not be aware, but customized QR Codes encourage more scans.
This should be reason enough for adding your brand's logo and colors to your QR Code. Not only will it look attractive, but people will be able to recognize your brand easily.

Summing Up
Your aviation business could greatly benefit from a QR Code for boarding pass. Gone are the days of using a paper-based boarding pass with limited information.
Not only boarding passes, but you could also use the QR Codes for other use cases as discussed above
If you're still reading, you've already learned everything about QR Code for boarding pass. If you have any questions, let us know in the comments.