Say you're planning to organize an event or you have a business. And you want to share the location of the venue or office with people.
Now, you'd like to make sure that it's easy for them to easily find the location. And the best way to do that is by giving them the exact maps location of the venue.
But here's the problem—even if you give a printed map of the location or simply mention the address, actually finding it is a task for people.
Paper-based traditional maps can be confusing at times. And on the other hand, typing the venue name to find the correct one on the maps application is not always simple either.
But here's a solution to share your exact address in the easiest way possible—Address QR Code.
With them, your guests don't have to tediously wander on the road anymore.
In this article, we will show you how qr code for address can help you find a location conveniently.
A. Address QR Code
An Address QR Code, when scanned, takes the end-users to the exact venue location on their phone's Maps application.
And the good news is your guests don't need any special device to scan it. Their smartphones are all that's needed to scan a QR Code . This helps save them from following the confusing directions on a printed map and even from entering the wrong location on their maps application.
This QR Code is also known as Google Maps QR Code. Here's the sneak peek of how Google Maps QR Code (Location QR Code here) works:
B. Benefits of Address QR Code
An Address QR Code offers various benefits while helping you share the venue location. Here are some of it:
1. Editable content
Say you have created a QR Code to provide your office's location. And sometime later, you happen to shift your office to a new location. Now you need to put this information out. Here, dynamic QR Codes can help you do it. They allow you to edit the encoded content anytime you want. That means, no need to create a new QR Code every time you make a change.
2. Scan tracking
QR Code allows you to monitor its scanning activity. For example, how many people have scanned the QR Code, where did they scan it, when did they scan it, and which device they used to scan it.
This data helps you gain valuable insights into your guests.
3. Customizable design
QR Codes are even customizable. That means you can personalize the design of a QR Code by adding a logo and color or a background image to it.
And it is a fact that Custom QR Code attract 50%-200% more scans than basic black-and-white ones.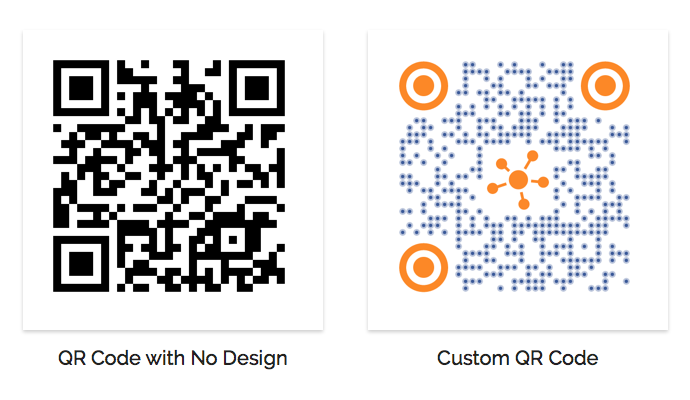 Hence, QR Codes can easily blend with the background and make the whole picture more visually appealing.
4. Error Correction
Error correction feature ensures that QR Codes are scannable even after getting damaged, distorted or dirty. This feature comes in handy if you are planning to use them on invitation cards.
C. Popular use cases of an Address QR Code
1. Restaurants and bars
Restaurants and bars run various promotional campaigns to get more customers for their business. And you know how important it is to offer them easy access to your establishment's location. After all, your promotions are only effective if they actually visit your restaurant.
And QR Code for address can help you out here. It will help direct them to your location without the need for them to manually search the place on Google Maps.
2. Travel and tourism
Sharing the location of exotic places and routes is common for Tourism and Travel businesses. And again, an Address QR Code can help make things better here. Tourists can simply scan it to find their way to their destination.
3. Hotels
A pleasant experience for guests is paramount for hotels. And you can start right by helping your guests reach your hotel easily.
Hence, a Location QR Code will help your guests reach you easily and boost your reliability as a business.
4. Real estate
As a real estate business, you often need to provide directions to the properties you are selling. And just like the previous use cases, an Address QR Code can save your clients from a lot of hassles here.
D. How to create an Address QR Code
Now you know why it makes sense to use a QR Code address. The next big question—how to create one?
1. Find a QR Code generator
You'd need a QR Code generator that allows you to create a Google Maps QR Code. You can head on to any search engine and type the query. It may fetch you many options to choose from.
But going through all the search results to find the best one is a tedious process. For your convenience, here is a detailed comparison of the best QR Code generator available online. This will help you make a sound decision smoothly.
2. Create a QR Code
Using Scanova for a demo, here's how you can create a one:
1. Go to Scanova
2. From QR Code categories, select Google Maps QR Code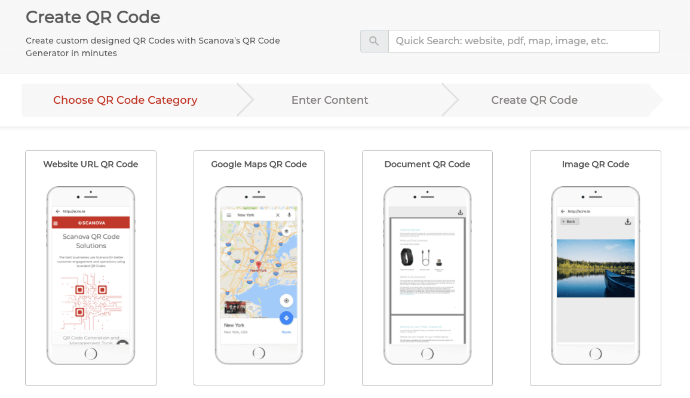 3. Here, you can add a location. You can use either the search bar or drop location marker to set the location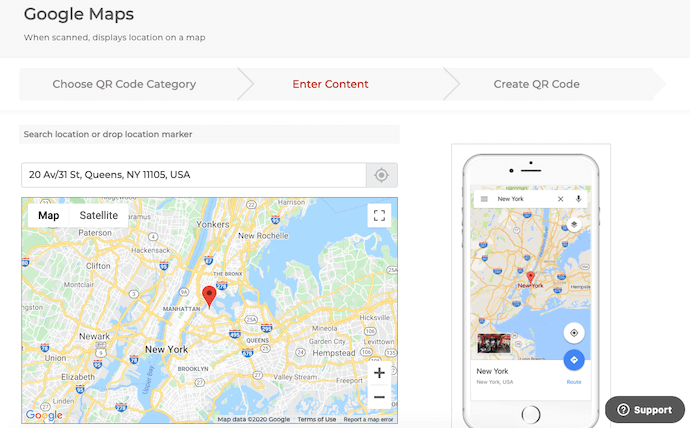 Once done, click on Continue.
4. Next, you will see the option to name your QR Code. Specify the name and click on Create QR Code
5. On the page that loads, you will see the preview of your QR Code. Below the QR Code image, you will be able to see the Edit Design option
6. If clicked, you'll see two QR Code design options—Custom Logo Design and Custom Background Design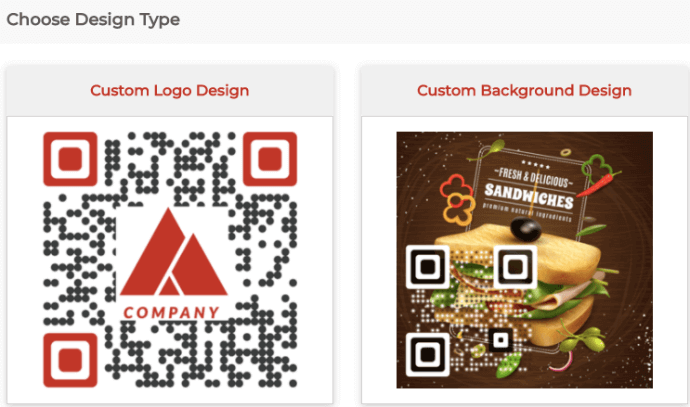 Custom Logo Design: It allows you to add a logo and color to your QR Code.
Custom Background Design: It helps you superimpose the QR Code on any image.
7. Once your QR Code is ready, click Done Editing followed by clicking on the Download button
8. A window will pop up prompting you to sign-up for a 14-day free trial. Once you sign up, you can proceed to download the QR Code
9. Now, just specify the QR Code image's format and size. Once done, click on Export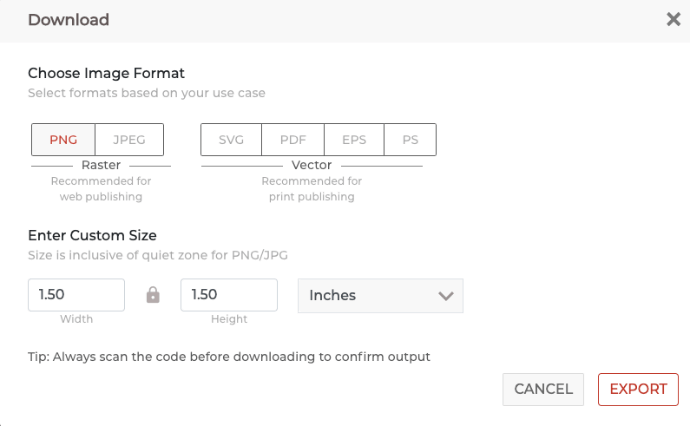 That's it. You now have your Google Maps QR Code. You can use it on business cards, brochures, flyers, or invitations.
But make sure you test QR Codes before mass-printing them.
E. How to edit the location encoded in QR Code
If it is a dynamic QR Code, you can easily update/edit Google Maps location. Here's how you can do it:
1. Login to your Scanova account


2. From the dashboard, click on My QR Codes
3. Now, go to the QR Code you wish to make changes to and click on View/Edit against it
4. On the page that loads, head on to the content section and click View/Edit
5. Make the required changes
6. Once you're done, click Apply
That's it. Your QR Code will be updated.
F. Some pre-requisites you must know
1. Will my address QR Code work forever?
Your address QR Code will work forever if it is static in nature. Let us explain.
QR Codes are of two types: static and dynamic. Static ones are permanent and non-editable in nature. Once created, you can't edit them. And they work forever. In case you need to make any changes to the existing content in the QR Code, you'll have to create a new one.
On the other hand, dynamic QR Codes are quite the opposite. To keep them working, you need an ongoing subscription with your QR Code generator. And unlike static QR Codes, they're editable. Hence, you don't have to create a new one every time you need to make changes to the content.
2. Can I create QR Code for Waze or Apple Maps location too?
Yes, you can use any digital maps application to create Google Map QR, Apple Map QR, Waze QR. To give you a quick snapshot of how it will work, here are quick steps:
First, go to your desired digital maps application (Waze, Apple Maps, Google Maps, etc.)

Search for the location or find the address you want

Copy the link to this location/address

Go to Scanova and select Website URL QR Code

Add the location link

Create and download the QR Code
That's it. This process will hardly take 5 minutes. These steps will help you get a QR Code for any address.

Related : How To Make QR Code For App Links

3. Is it a must to add a design to the QR Code?
Adding a design to the QR Code is a matter of choice. Let us explain how.
If you are a business owner who wants to create a QR Code to bring people to your store, you'd want as many people to leverage it as possible. To make it happen, you'll have to maximize the scans on the QR Code.
To get this done, customized QR Codes are of great help. They incite the interest of the audience to engage them for maximum scans.
On the other hand, for basic or operational purposes, you may choose not to design the QR Code. A simple black-and-white QR Code will do the job just perfectly fine.
Hence, whether to add a design to the QR Code or not depends on your choice.
4. What if I accidentally add the wrong address location to the QR Code?
In that case, you have two options. Either you can create a new QR Code or edit the existing one.
In case your QR Code was static in nature and you added the wrong address in the QR Code, you'll have to create a new one.
However, if your QR Code was dynamic in nature, just update it with the correct address. Here's a broad outline of how one can do it:
Login to your QR Code generator

Go to the dashboard where your QR Codes are present

Choose the one you want to update with the correct address

Add the correct address

Update the QR Code
Your existing QR Code will then be updated with the right address.
5. Is it even a good idea to use an address and location QR Code?
The main purpose of a QR Code here is to make it easy for the end-users to find directions to the required location. It eliminates the need for them to manually look for the direction to your location.
With the address and location QR Code, they just need to perform a simple scan to find the directions to your location on their phone.
And if you do it for your business location, it could translate into more footfall and better business prospects.
6. Do users need any app to scan the QR Code other than their camera?
Most smartphones today come with an in-built QR Code scanner. To see if your phone has one, open your camera and hold it in front of the QR Code. If you get a pop-up, it means the job has been done.
If not, go ahead and use Google Lens. It's a well-known app that almost every phone has. Here's how to scan a QR Code with it:
Go to the Google Lens app and click on the Google Lens icon

Hold your phone in front of the QR Code

If a pop-up appears, the QR Code will be scanned
Hope you've now gotten all your doubts clear. Let's move to the next section.
G. Best Practices
Here are some best practices that you must follow while creating a QR Code Address:
1. Add an appropriate CTA
CTA translates to 'Call-to-action' statement. It is a small instruction that tells the users what they need to do or expect after scanning the QR Code. Hence, it nudges them to take the required action.
So, it is important to add an appropriate CTA with your QR Code. It could be anything such as 'Scan here to get the location' or 'Scan here to see the venue location'.
2. Add a design to the QR Code
If you're planning on using the QR Code on print media creatives, you must consider adding design to it. It will serve two purposes.
First, it will help the QR Code blend well with your promotional creatives. Second, it will grab the recipient's attention and give them an extra nudge to scan it.
3. Test scan the QR Code
It is always advisable to test scan the QR Code before putting them out for your target audience. You can do it via your phone's native camera or third-party scanning apps.
4. Choose optimal printing format
Are you planning to use the QR Code on print media? Then make sure you download it in vector format. The most common formats include SVG, EPS, PS, and PDF.
They ensure that the QR Code doesn't get pixelated no matter how much resizing is done.
This is all you need to know about the Address and location QR Code. You can now go ahead and make your very own QR Code to help guide your guests to your location quickly.
[cta1 caption="Create an Address Code" content="Get started with your first QR Code" buttontext="Create QR Code now" destination="https://app.scanova.io/qr/create" image="https://scanova.io/blog/wp-content/uploads/2016/12/qrcode-8.png"]