You want to create a QR Code for your print media creatives. Well, why not? Their ease of use and usefulness has made QR Codes very popular. You might even know how to make a QR Code.
But what you should know is that a custom-designed QR Code attracts 50%-200% more scans than a plain black-and-white one.
That's because a black-and-white QR Code is impersonal, generic, and dull to look at. But a custom QR Code differentiates itself to attract user attention.
Assume this for a moment. Say your creative team has spent hours creating a promotional creative with just the right message and amazing design. And you add a generic QR Code to it.
Now, will a black-and-white QR Code not look too bland on an otherwise colorful creative here? Then why not add appropriate colors (and even a logo) to it? It'll make your promotional material look great as a whole.
Imagine the impact this will have, especially if your use case is marketing. If your target audience sees your creatives here, the QR Code would stand out as a call to action.
So what you need is a QR Code generator that helps you customize your QR Codes. These will then merge well with your brand graphics.
Not a fan of 'reading' articles? Watch this quick video instead:
Here are the basic elements of a QR Code that can be designed: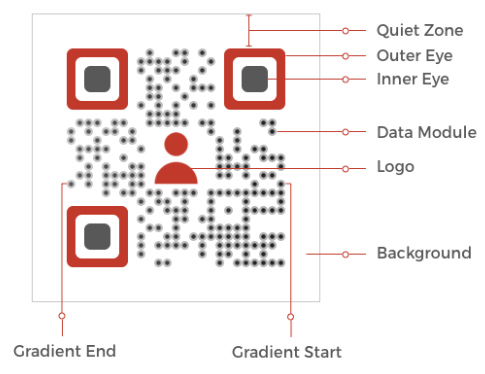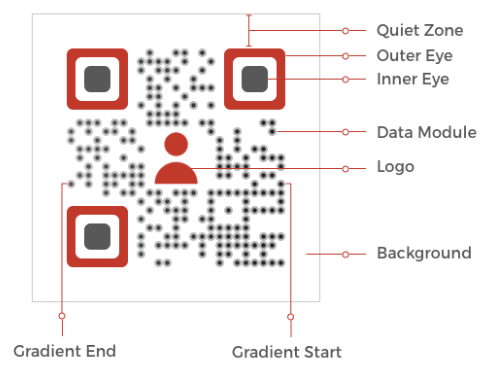 Hence, you can:
1. Add your brand logo in the centre of your QR Code or as a background image
2. Edit the color of the eyes (both inner and outer) and data modules
3. Edit the pattern of the eyes and data modules
A. Types of QR Codes with a logo
QR Code designing capabilities differ across different QR Code generators. However, most QR Code designs fall under two major categories:
1. QR Code with an image as a logo in the centre
You would've already seen QR Codes of this design—having a brand logo in the centre. It is the most popular QR Code design.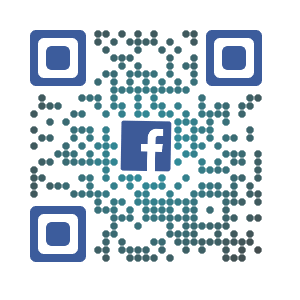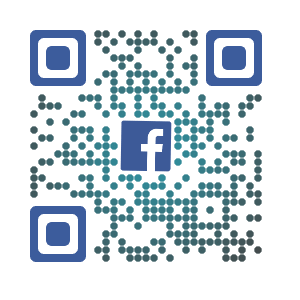 But will adding a logo not interfere with the scannability of your QR Code? Don't worry. It won't!
Though adding a logo requires a few data modules to be removed from the centre of the QR Code, it still remains scannable. How? This is because QR Codes have the property of error correction.
Error correction in a QR Code helps it remain scannable even if it is damaged or distorted by up to 30%.
The level of error correction depends upon the level of damage. There are four levels here:
L level: 7% error correction
M level: 15% error correction
H level: 25% error correction
V level: 30% error correction
QR Code with text as the logo in centre
Don't want to use an image in the centre? No problem! You can even add text as a logo to the centre of the QR Code just like adding an image.
The text can be a call-to-action (CTA) such as—Scan here, Scan to win, and Scan to RSVP.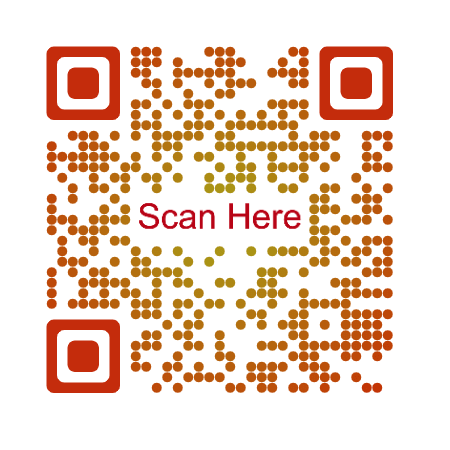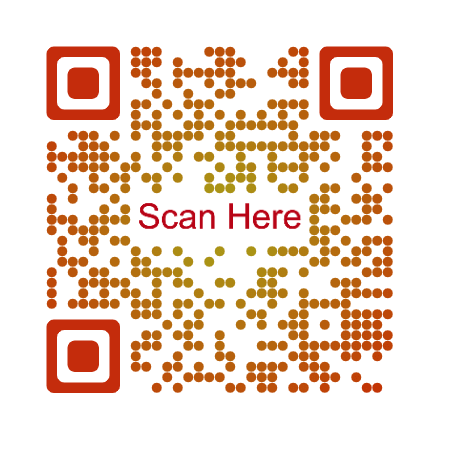 This QR Code design option helps you tell your audience what to do or what to expect after scanning the QR Code. That means the design itself acts as CTA (call to action). Hence, it increases the chances of people actually scanning your QR Code.
2. QR Code with an image as its background
If you want the QR Code to be merged with your print media creatives, this design is what you need. Rather than adding an image as a logo in the centre, you can add it as a background image of your QR Code.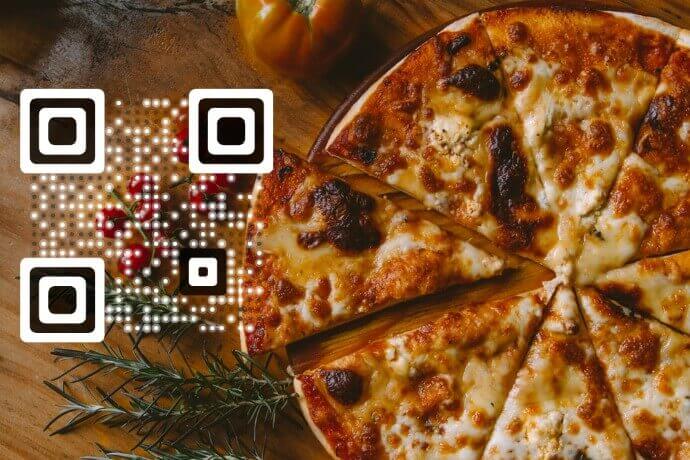 Note that you cannot change the color of the QR Code with this design option. However, you can change the pattern of the QR Code eyes and data modules.
B. Choose a QR Code Generator with custom designing capabilities
You'll find many online QR Code generators that claim to provide free QR Codes. But only a few provide high-quality custom designing capabilities.
These could include:
Changing the color of eyes (inner and outer)
Custom pattern of eyes
Changing color and pattern of data modules
Adding an image as logo
Adding text as logo
Changing the background color (or even making it transparent)
Adding an image as the background
You can see a detailed comparison of QR Code Generators base don't these features here: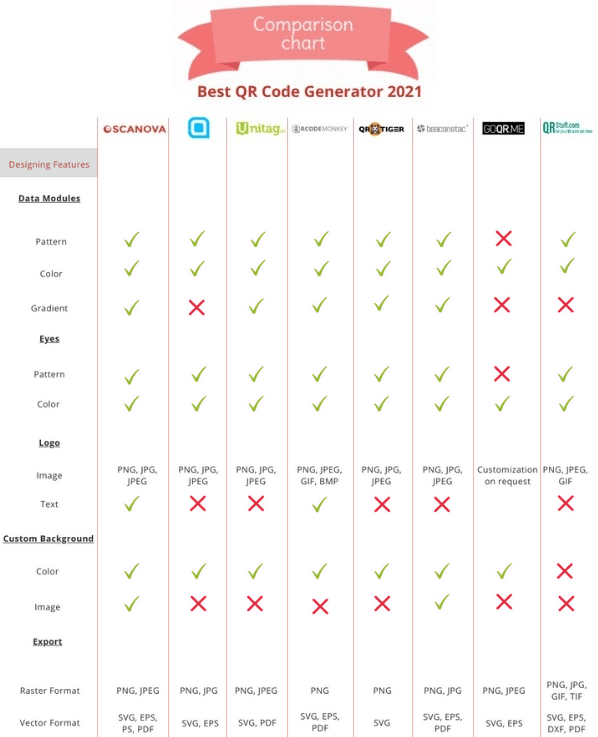 Since Scanova QR Code generator offers both QR Code designs, we will be using it in our step-by-step guide.
C. Campaigns that saw success with customized QR Codes
While you know the basics, you may still wonder if anyone out there is actually using custom QR Codes. The answer is a big YES! There are many such examples out there. Some of these include:
1. Amazon
Amazon has been using QR Codes for a while. It could be for various use cases. For example, driving web traffic, offering personalized gifts, and providing product information.
Plus, Amazon has introduced Amazon SmileCodes on the product packaging. These are customized QR Codes. When scanned, they help customers avail coupons and discounts for their future purchases. They also provide product information. In addition, they also help people retrieve the security code for their Amazon locker.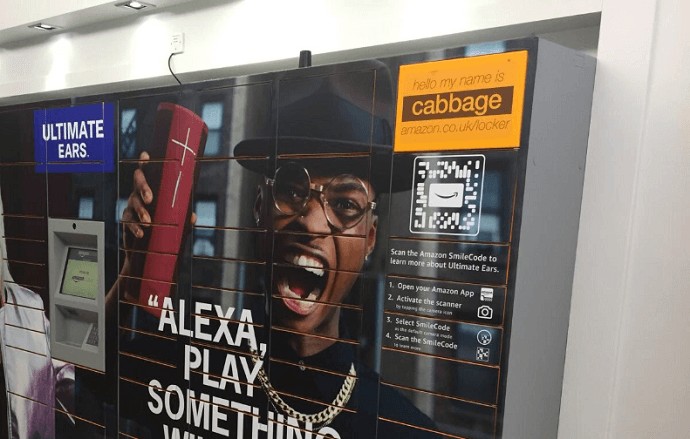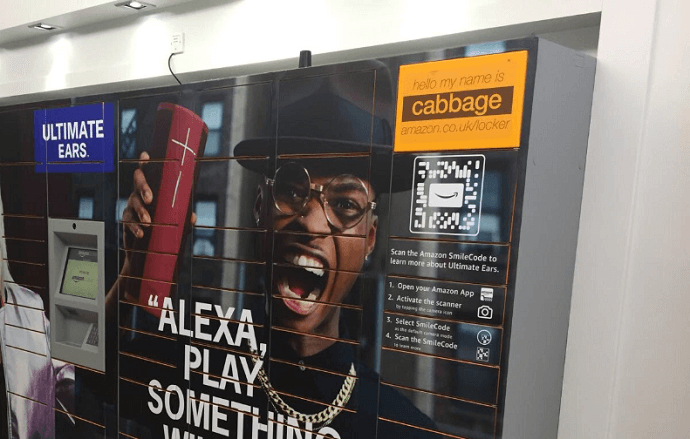 2. Bond No.9
Bond No. 9 is one of the most iconic fragrances in New York. It also uses customized QR Codes as a part of its promotional strategy.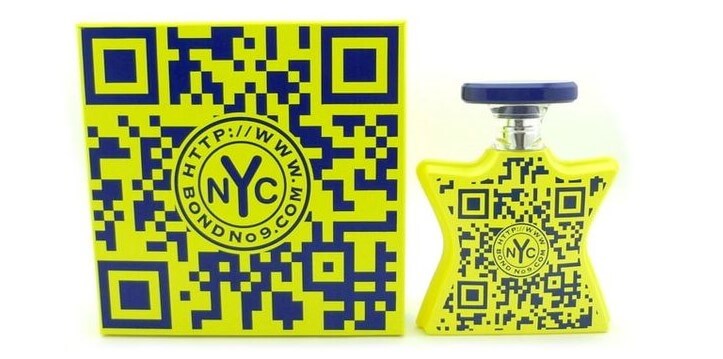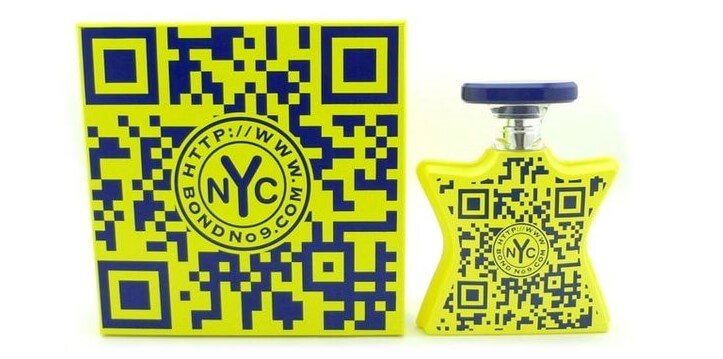 It does so by adding blue QR Code on its yellow packaging. Scanning it takes the end-users to the brand's online store to make a purchase.
3. Myntra
Myntra, a popular fashion e-commerce company has used QR Codes with their brand's logo on product delivery packages to push sales. When scanned, they redirect the customer to a coupon. These coupons act as an incentive for customers to make repeat purchases with Myntra.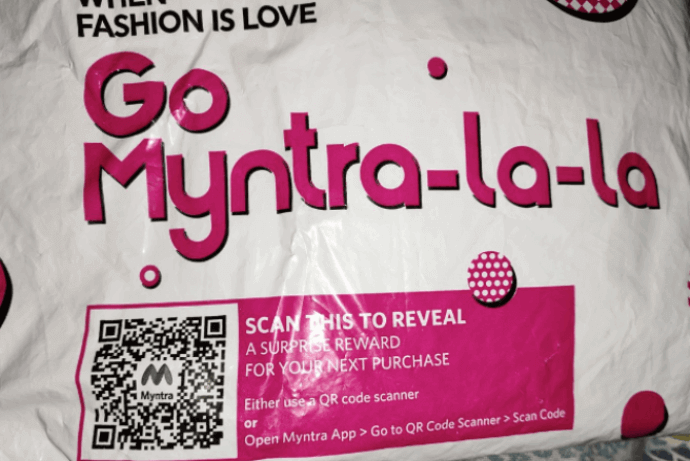 4. Cornitos
Cornitos Nacho Crisps added a QR Code with a logo to their product packaging. When scanned, it lead consumers to see the complete Cornitos product range.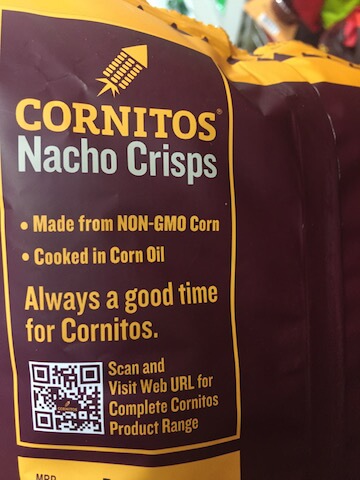 5. Instagram
Instagram has introduced customized QR Codes with the Instagram logo in the middle. And users can scan them using Instagram's in-built scanner. When scanned, the QR Code leads end-users to see your Instagram profile. Hence, marketers and businesses are using them to increase their followership.
6. Yunnan Wildlife Zoo
One of the most unique and extraordinary custom QR Codes can be seen in Yunnan Wildlife Zoo in China. Here, a living panda is situated inside the 20 feet QR Code.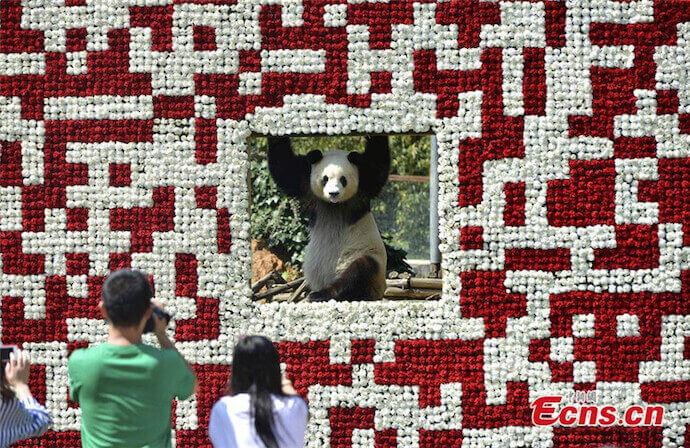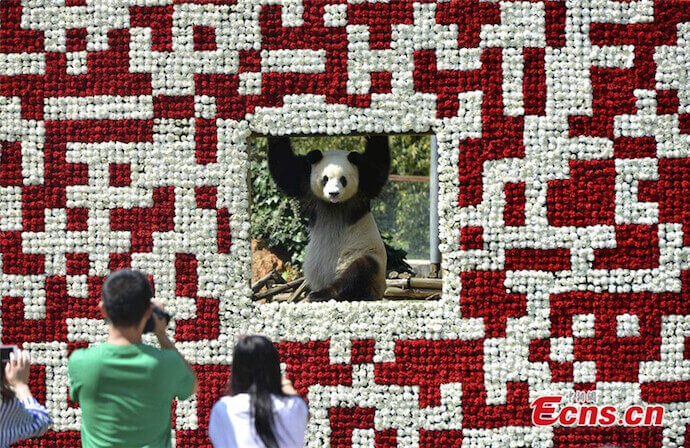 7. Starbucks
Starbucks needs no introduction. The American coffeehouse giant has a global presence today and is among the leading players in its niche.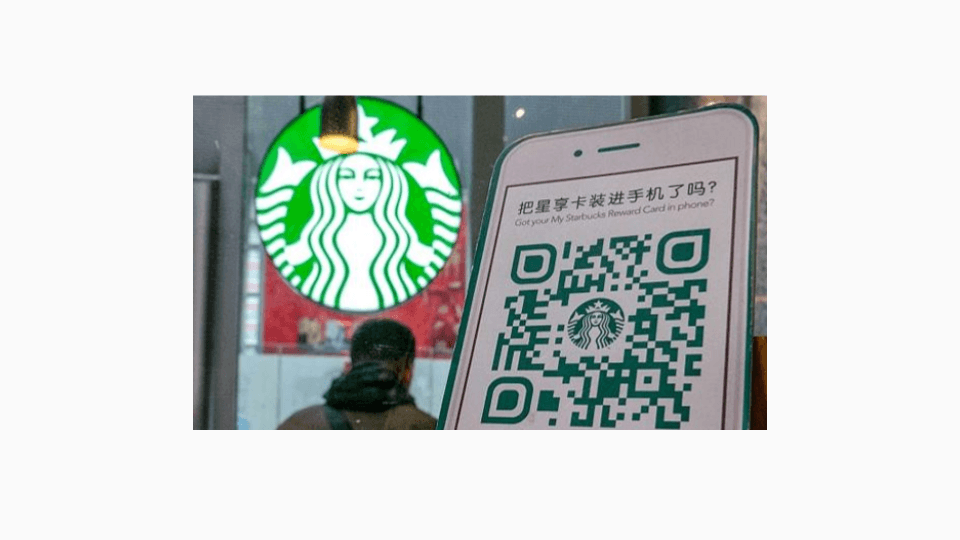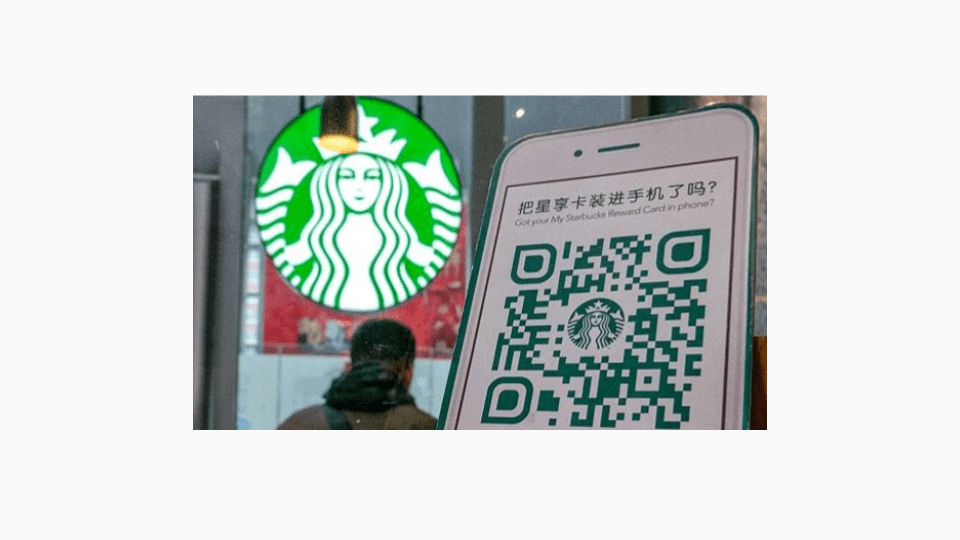 They used customized QR Codes to accept payments inside the store. And not only that, they also used QR Codes on a number of ads in the major cities across the US.
D. How to make a custom QR Code
You've learned all the basics of custom QR Codes. And now is the time for you to create one. To do that, you just need a QR Code generator with custom-design capabilities. Using Scanova QR Code generator, here's how to do it:
1. Go to Scanova and click on Create QR Code
2. Select the QR Code category as per your need such as Website URL, Google Maps, Social Media, and Vcard Profile
For demo purposes, say you want to create a Website URL QR Code. So select Website URL QR Code from the list of QR Code categories.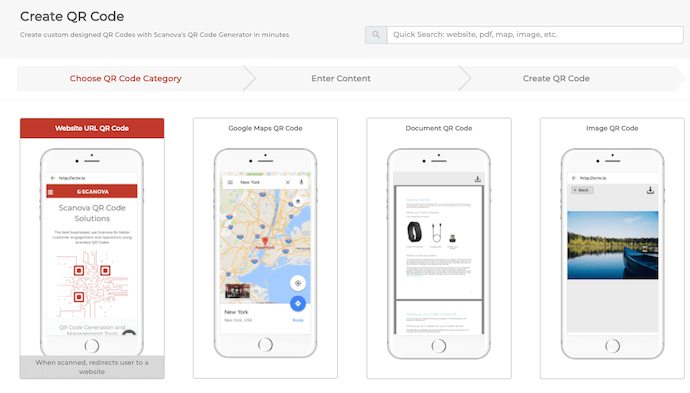 3. Enter the URL of your website and click Continue
4. On the page that loads, name the QR Code and click Create QR Code
5. Next you'll see the preview of the QR Code along with the Edit Design option. You can use it to customize your QR Code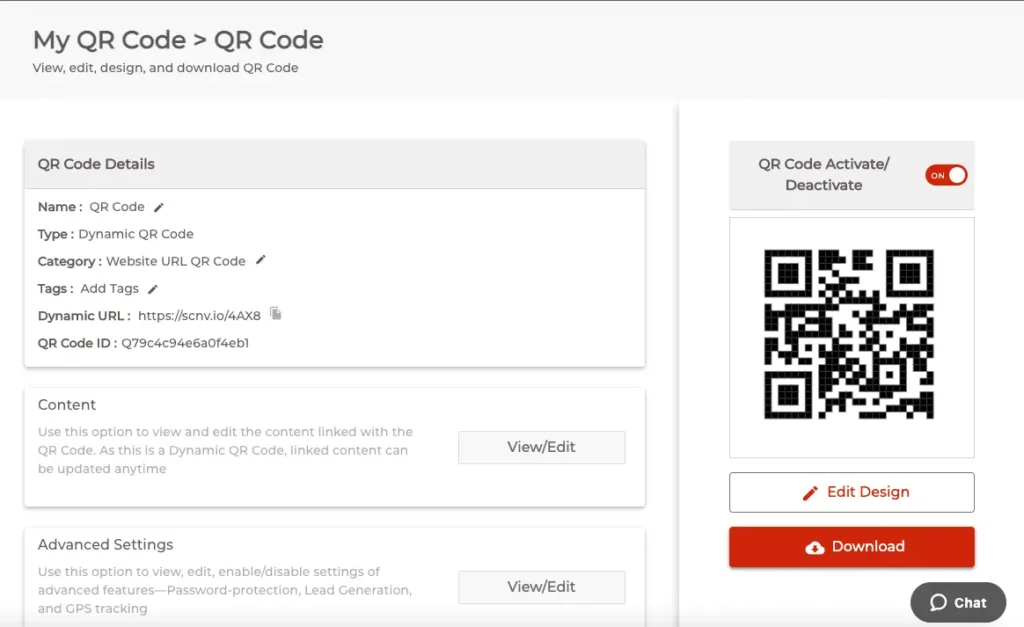 Once you click on it, you will see two design options: Custom Logo and Custom Background.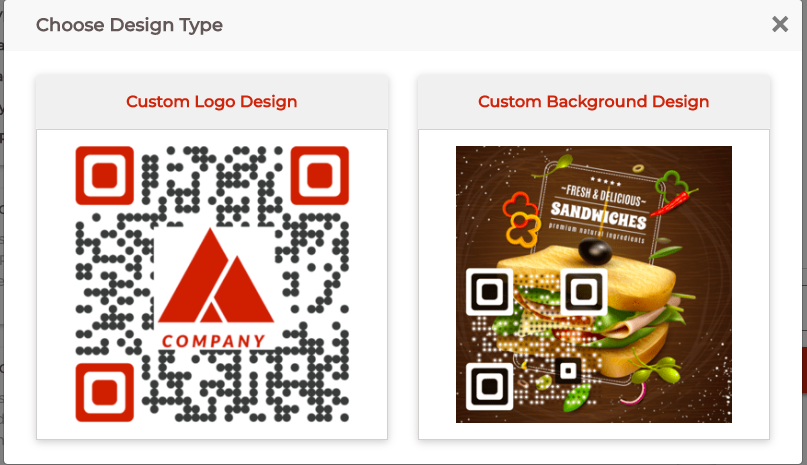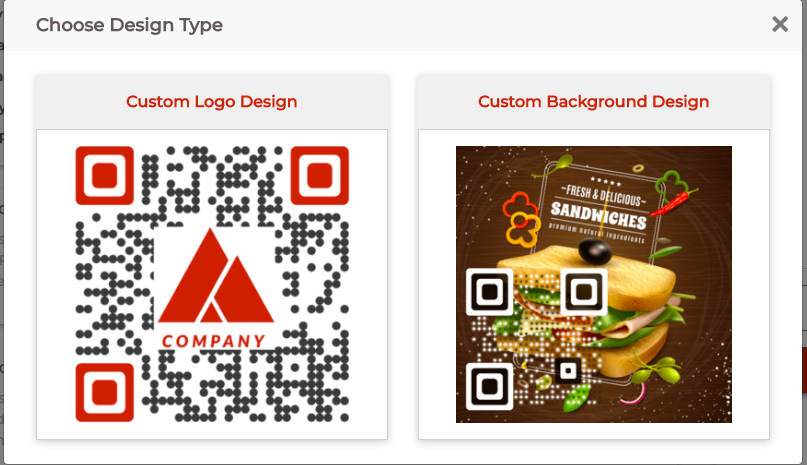 i. To create a Custom QR Code design with Logo in the centre:
i. Click on the Customize Logo Design option on the 'Choose Design Type' window. This will take you to the designing tool where you can customize your QR Code by adding a logo, changing color, pattern, and background color
ii. At first, templates tab will open by-default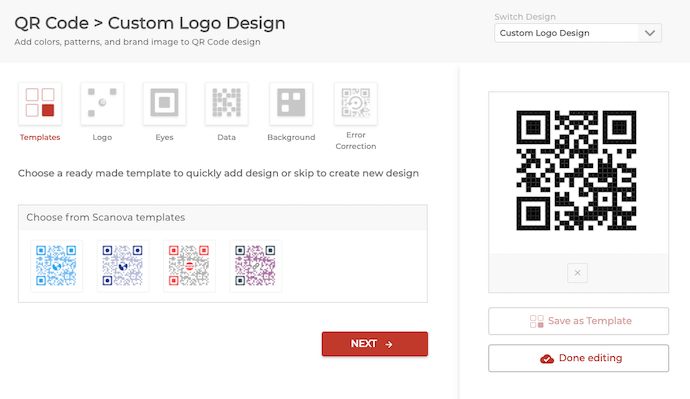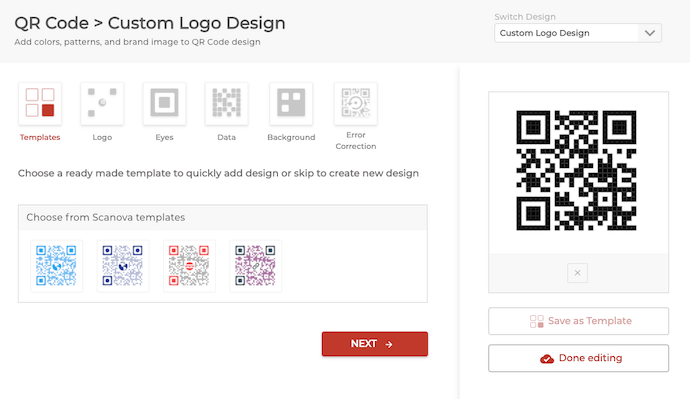 iii. You can go to the Logo tab where you'll see two logo options:
Add New Image as logo
Click this option to upload your logo image in PNG, JPG or JPEG format. The maximum size of the logo image to be uploaded here is 5 MB.
After uploading an image, you'll see these design options:
-Size: It allows you to increase or decrease the size of your logo within the QR Code
-Remove Blocks Around Logo: If you turn it on, it will remove the data modules around your QR Code
–Stroke: It allows you to add padding to the uploaded logo image. This way, you can clearly distinguish the logo from the data modules. You can also change the stroke color as per your wish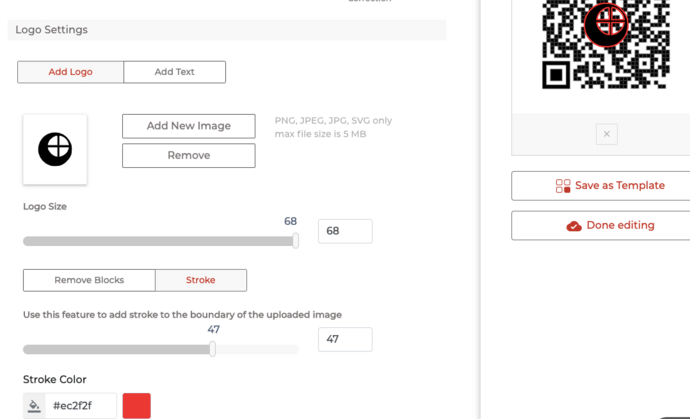 Note: The stroke feature only works with SVG images.
Add text as logo option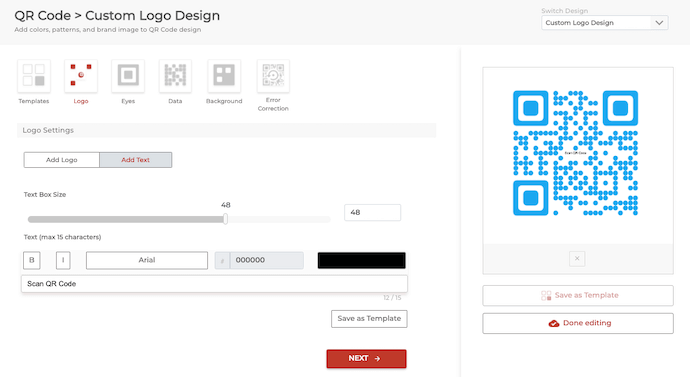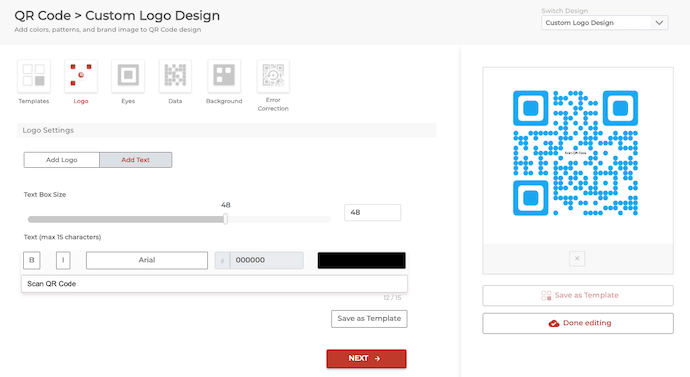 Click this option to add text as a logo. Here you can change the text box size, change color, and font of the text along with options such as bold and italics.
iv. In the Eyes tab, you can change the pattern and color of eyes of the QR Code. It even allows you to change the color of both outer and inner eyes separately
v. In the Data tab, you can change the pattern and color of data modules. You can also choose gradient to be added to your data modules
vi. In the Background tab, you can change the color of the background
Note: Make sure there is enough contrast between the QR Code and its background. It is essential for its scannability.
vii. In the Error Correction tab, you can select the level of error correction for your QR Code. Note that if you have added a logo, an appropriate level of error correction will be chosen automatically to ensure good scannability
6. Once you finalize the QR Code design, click Done Editing. Go ahead to Download your QR Code. A pop-up will appear prompting you to sign-up for a 14-day free trial. Note that you'll need to sign-up to be able to download your QR Code image
7. Once you sign-up, proceed to Download your QR Code. You'll be asked to specify the size and format of the QR Code image to be downloaded. Once you enter these details, click Export
Your QR Code will be downloaded. It is advisable that you download the image in vector format (SVG, EPS) if you want to add your QR Code in print material.
Always make sure that you scan the QR Code with a QR Code scanning application before printing it on your campaign material.
ii. To create QR Code design with Background Image
i. Say you want to create a QR Code with your logo or an image in the background. In that case, you'll have to click on the Custom Background option
ii. In the Upload Image tab, click Upload New Image to add your image as background
Note the image can only be uploaded in PNG, JPEG, or JPG format.
You can resize and position your QR Code on the image as per your need.
iii. Click Preview to see the design of your QR Code image. Once you're done positioning, click on Next
iv. Here, you will see design pattern options
In the Eye tab, you can change the pattern of eyes of the QR Code.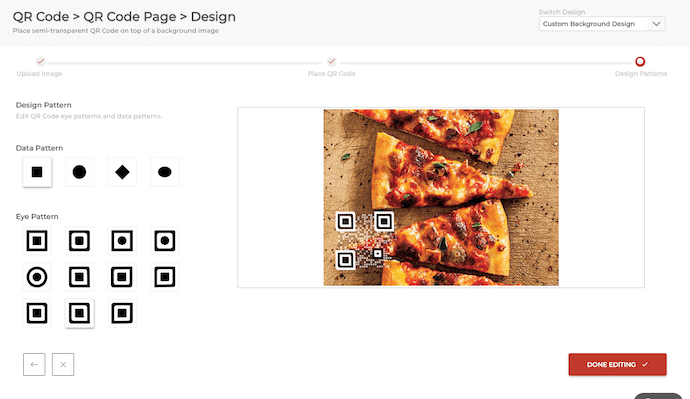 In the Data tab, you can change the pattern of data modules.
Note that you can not change the color of eyes or data in this design.
v. Once your QR Code design is ready, click on Done Editing. Next, click on Download
vi. Here, you can download your QR Code image in PNG or JPEG format
Note that it is always better to create a dynamic QR Code. A dynamic QR Code is both editable and trackable. Hence, it will allow you to change the logo or background image of your QR Code whenever you want.
That's all you need to know on how to make a custom QR Code. A custom QR Code attracts users to help you get the maximum number of scans.

If you still have any queries, feel free to ask them in the comments section below.
Create a custom design QR Code that suits your brand logo and color
Make a branded QR Code and attract more scans by adding colors, patterns, and brand logo