Learning is an important aspect of education. If you're a teacher, you know that the best way to help students learn is by engaging them in the classroom.
Since getting students' attention is tough, you must find a way that aligns with their interest. And nothing beats technology in the classroom.
Students now always carry their smartphones along. So making them use their smartphones to learn can help you engage them better.
One way to do this is—using QR Codes. Yes, they are making education fun and enthusing for students.
A QR Code is a 2D barcode that can store information such as text, webpage links, and multimedia content.
They are easily scannable with smartphones. All that you need is a QR Code scanning application on your smartphone.
The first thing that teachers need to get started with QR Codes in classroom is—a best QR Code Generator.
How to find a good QR Code Generator online
If you Google 'QR Code Generator', you'll find many of them—some basic, some advanced. We recommend using the one that allows you to:
A. Create the exact QR Code you want
You might want to share classroom notes, e-journals, or video illustrations of a concept with your students. Depending on the content, there are different types of QR Codes you can create such as text, website URL, video, PDF, and audio QR Codes.
B. Create QR Codes with design
Standard black-and-white QR Codes are dull and boring. And if you want to engage students, you must create QR Codes that have colors, images, and patterns.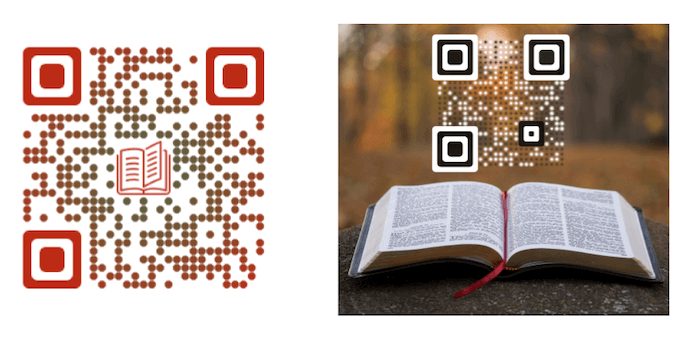 So your QR Code generator must allow you to customise your QR Codes.
Also see how students in China set a world record of Human QR Code formation.
C. Create QR Codes for free
Many QR Code generators that offer you multiple QR Code categories and allow customization are paid.
Since school administration can be stingy, grants can take ages. So what you need is—a QR Code Generator that allows you create QR Codes for free.
One such QR Code Generation service is—Scanova. Scanova allows teachers, administrations, and librarians to use their QR Code management tool for free via 'Scanova for Education' programme.
Once you find the right QR Code Generator, you must decide what type of QR Code do you need.
Create the right QR Code for your classroom activity
As a teacher, you might want to create QR Codes to share textual content such as class notes and e-journals. Or even multimedia content such as video illustrations and images for a concept.
So you must choose the right QR Code category. Here are some common types of QR Codes that teachers create:
A. Text QR Code
With text QR Codes you can share simple text—list of names, numbers, or any other form of text.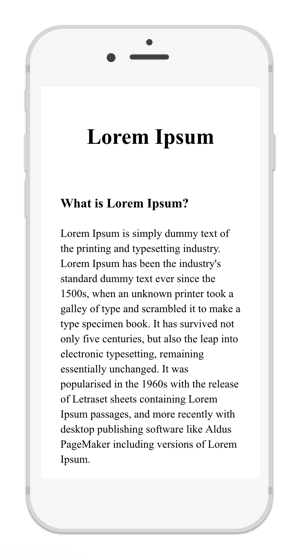 How to use Text QR Code
You need to share text with your students often as notes or tests. Here are some ways teachers can use QR Codes to make this process better in their classroom:
1. Give additional notes
Create a QR Code for notes on the topic discussed in the class, take its print-out, and pin it on the noticeboard.
Also see how students used QR Codes to provide detailed information at historical sites in Massachusetts and at Alameda zoo to help visitors.
2. Give answers to test questions
Conceal the answers to test questions in a QR Code and add it at the end of the paper. As test finishes, students can scan the QR Code and self-check their answers.
3. Organise scavenger hunts
Prepare some questions on a topic and conceal them in QR Codes. Then distribute these QR Codes throughout the campus for a QR Code scavenger hunt.
Divide your class into two groups. Ask them to find out as many questions as possible and figure out the answers too. Team with most answers wins.
Note that you can also create Rich Text QR Code if you want to add a lot of content to the QR Code. See how Old Hammondtown School in the US engaged students with QR Codes.
B. Website URL QR Code
A Website URL QR Code, when scanned, will redirect students to see a webpage. This makes it easier for students, specially the younger ones, to access online content.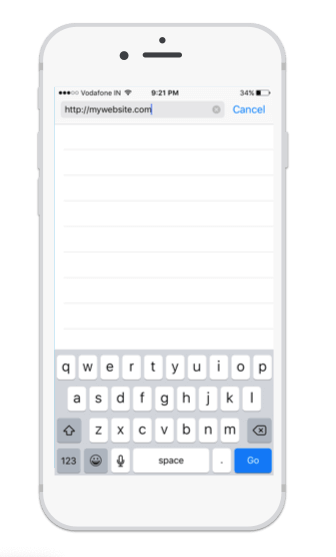 How to use Website URL QR Code
1. Share online reading material
Give your students access to an e-journal or any other website that adds value to your lecture.
2. Share the link to your webpage
Today many classrooms have their own webpage. It features upcoming events, tests, and birthdays. Create a QR Code for the web-page and share it with your students.
3. Give your students a campus tour
Using the link to campus' map, create a Website URL QR Code, take its print out, and pin it on the noticeboard. This way you can give new students a tour of the campus.
C. PDF QR Code
A PDF QR Code, when scanned, allows students download the PDF in a single scan.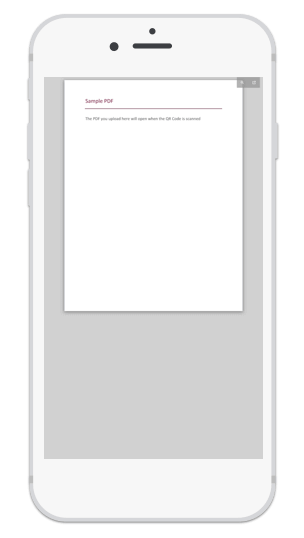 How to use PDF QR Code
1. Share reading material
Create a PDF QR Code to share e-books with your students. Simply print the QR Code and share it in the classroom.
2. Share report cards
Rather than preparing a hard-copy, create a PDF version of student report cards. Use the PDF to create QR Code and share it with respective parents.
Education Board in India is already using QR Codes to help students share their marksheets and school documents.
D. Video QR Code
A Video QR Code redirects scanners to view video linked to the QR Code.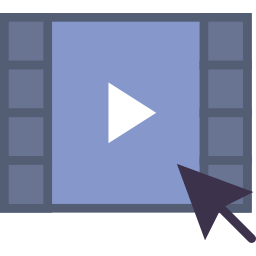 How to use Video QR Code
Share a video that adds value to your lecture. For example—say you're teaching the concept of 'food digestion' in your class. You can create a QR Code that links to a YouTube video on digestion and share it in the class.
See how Idaho-based smart PJ's is changing the way of storytelling.
E. Image QR Code
An Image QR Code, when scanned, redirects scanners to view image linked to the QR Code.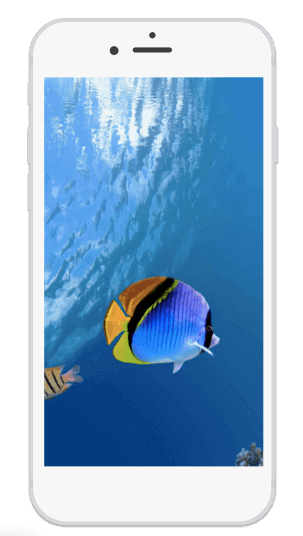 How to use Image QR Code
1. Create an art exhibition
Create a QR Code that links to the art-work by the respective student. Organize an art exhibition for parents, teachers, and other students where they can simply scan the QR Codes to see art pieces.
2. Create QR Codes for tests
Say you're conducting a science test and want students to label a machine's parts. You can encode the machine's image in a QR Code and ask students to scan it and label the parts.
Lisa—a teacher at MLK Jr. Magnet Schoool, Nashville, US—used QR Codes in her school's yearbook. These QR Codes, when scanned, redirected users to view images from various events held in the school.
F. Vcard QR Code
A Vcard QR Code allows you to share your credentials such as name, mobile number, email, and fax number.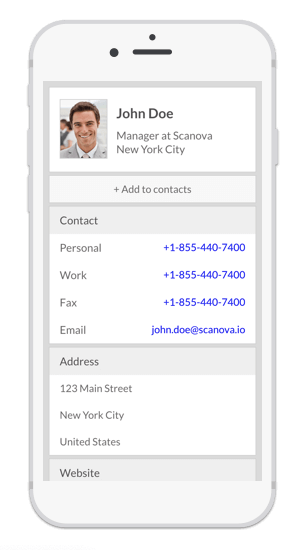 How to use Vcard QR Code
You can create a Vcard QR Code to share your contact information with parents. Then use this QR Code at the parent-teacher open house to help parents easily take your credentials on their smartphones.
This will help you introduce yourself to parents without calling out email IDs and phone numbers all day.
Besides teachers, even authors can use QR Codes in their books. For example—they can add a QR Code that prompts students to submit feedback. Or they can use Video QR Codes within the book to help students understand concepts better.
Also, QR Codes are helping students in the US login to apps without passwords.
There are endless ways to use QR Codes in the classroom.
Teachers' testimonials:
Steven—an instructor at Harvard University, is using QR Codes to help students access educational material readily.
"I have QR Codes to important websites that talk about research methodologies, ethical conduct of research, and controversies in science. Students are so tech-savvy nowadays that I believe it's important to tap into that interest. So I will use Scanova QR Codes throughout the course to supplement my teaching."—Steven
As another example, Lorena—a teacher in a private university and high school in Mexico uses QR Codes to enhance learning and motivate students.
"They (students) like to use their tablets & intelligent phones in class, so I found in QR Codes an opportunity for students to use them. I began using QR Codes in a Treasure Hunt activity with my students, including websites, images, grammar and vocabulary activities, listening, etc."—Lorena
That's all you need to know on how teachers can help students learn better using QR Codes in the classroom. QR Codes keep students engaged and help them learn better.
If you have any queries, feel free to ask them in the comments.
[cta1 caption="Create your first QR Code" content="Create a visually-appealing and dynamic QR Code to engage students." buttontext="Create QR Code now" destination="https://scanova.io/design-qr-code-generator.html" image="https://scanova.io/blog/wp-content/uploads/2014/05/qrcode-11.png" color="#3b5998″]
Do you know a use case for which teachers are using QR Codes to make classroom teaching better? Share with us!